Making the Most Out of a Two-Story Shed for a Man Cave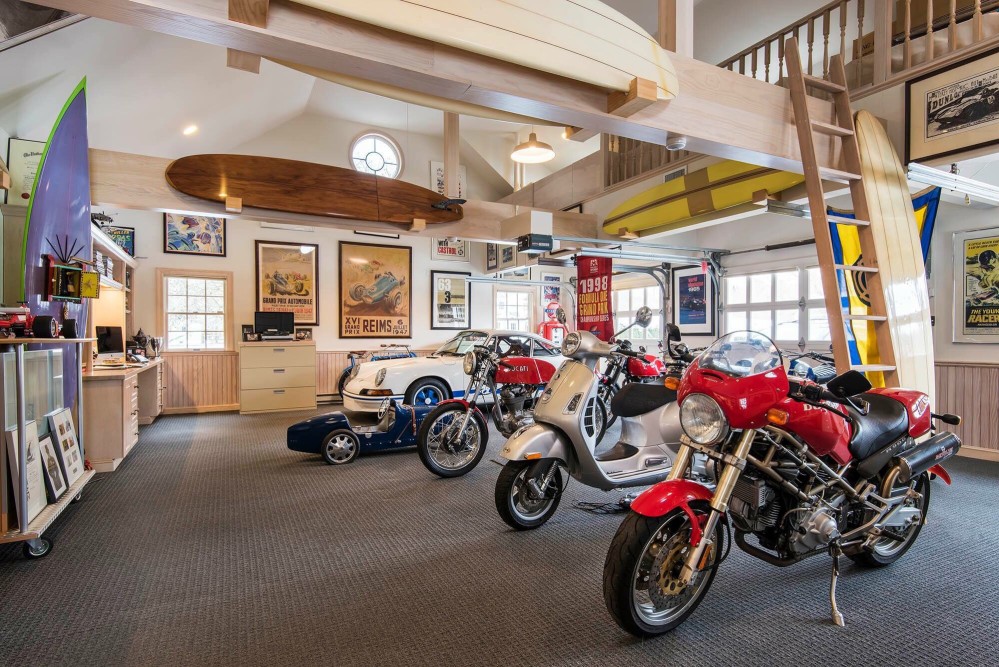 When you are thinking and dreaming up plans for your backyard mancave he-shed space you may have forgotten about the possibility of using a two-story shed. Two stories will allow you to maximize the square footage you can use in a limited amount of yard. You can double the space of your dream mancave by building up when you are unable to build out.
Here's how you can maximize the space of a two-story shed for a mancave
Shed Plans
The first step in building a two-story mancave is to have a shed plan. There are many different two-story sheds out there for purchase. Make sure you carefully look over what is available and how it would fit into the vision you have for your mancave or he-shed. If you are unsure of how much space you have or your plans to use the space will work it is a good idea to talk your plans over with a shed building professional.
Don't Cheap Out
It can be tempting when you are on a budget to cheap out when it comes to purchasing the shed structure for your dream man cave. Resist this temptation, because unless you are already a professional builder there are many things that can go wrong or the shed will just not have the usable lifespan you expect. It is best to purchase a custom-built shed from a trusted builder who guarantees their work and uses the highest quality materials and best-trained employees.
Some places where you can save on your budget include purchasing items to fill the mancave from resellers either online, at yard sales, the local Habitat for Humanity Store, a salvage yard, a thrift store, etc. You may even be able to find some items for your new favorite spot for free.
More: Making your shed a great summer hang out spot
Think of Cool Features You Can Now Add
Using a two-story shed as opposed to a one-story shed allows you to put in some cool features you couldn't before. For example, you could place a climbing wall to get from one story to another in addition to the stairs. Or you could make the second story into a secret room.
Utilize the Second Floor for Storage
Sometimes you just need somewhere to put your stuff where it does not get in the way or take away valuable and usable floor space. In this case, a second floor to use just as a storage area to free up the room on the main level is a resourceful idea.
For more information on two-story custom-built sheds please come by and see us in the Arlington area or feel free to contact us any time.
We construct Custom Garages, Mini Cabins, Sheds, and Decks
More on Sheds and Garages: