Can a Shed Affect Property Taxes?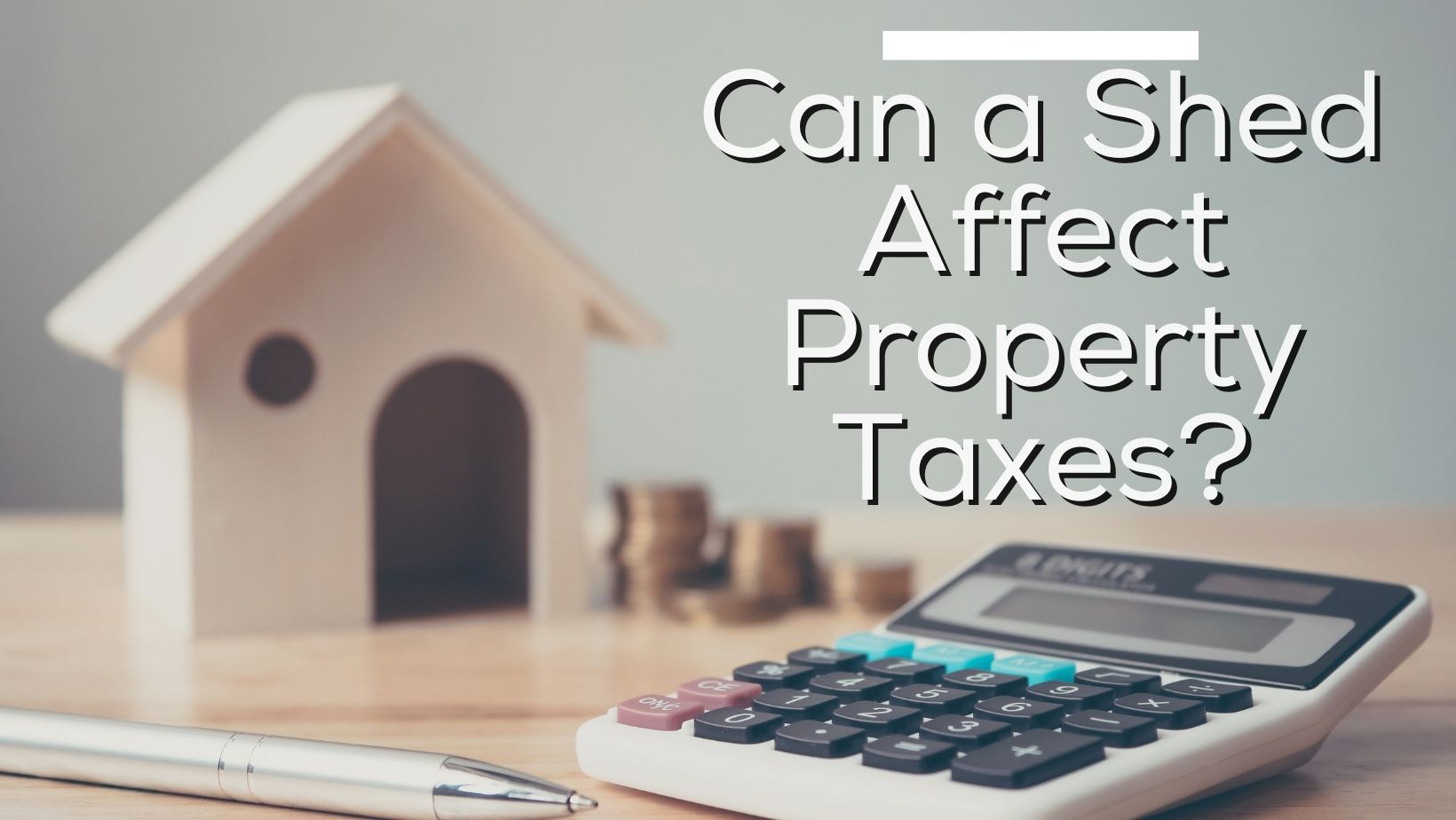 Can a Shed Affect Property Taxes? Custom-built sheds are popping up more and more in yards across the country. Besides using them as extra storage space, sheds are now being used for a variety of purposes including exercise rooms, personal offices, he-sheds, she-sheds, and even as tiny houses or guest space.
Some homeowners have wondered if putting a shed on their property will increase their property value and thereby increase their property taxes.
How Sheds Affect Home Value and Property Taxes
Sheds do add value to a home, but not in the way that most people would think. Seeking the advice of a professional appraiser is the best place to go when it comes to questions about home value. Many appraisers will tell you that adding a shed to your property will not increase the home's value in the case of just using it as a storage space, but it could increase the value with other uses. The ultimate answer to if a shed will increase your property value is to ask an appraiser specifically about your property and the plans you have for your shed.
Even if a shed does not increase property value, they do still bring appeal to a home and increase marketability with buyers.
So Are Sheds Taxable?
Property taxes are ad valorem, meaning that they are assessed according to property value. Property Taxes depend on two factors of a particular property: the current local tax rate and laws for the location the home is in and the current assessed value of the property.
In some areas, there are laws pertaining to if an outdoor structure. These laws specify that if the structure is permanently affixed to the property with a permanent foundation like a concrete slab it is considered taxable. In some areas, a structure is taxed and considered permanent if it has running water, electricity, and/or sewer connections.
Most sheds are not considered taxable in most areas as the majority of sheds do not have properties of being permanent structures or "livable space." In the case of making a shed into a tiny home or guest unit or granny pod, whatever you choose to call it, many of them do raise a property value enough or are considered taxable.
If you are concerned about a shed on your property increasing your home value or being deemed as taxable, it is best to check into not just the local zoning laws before you place a shed for other purposes than extra storage, but also the local tax laws. If your property taxes do increase it should not be by much, but it is something to consider when undergoing a major shed project in your backyard.
For more information on custom-built sheds in Arlington please contact us any time or come by and visit us near Smokey Point.
We construct Custom Garages, Mini Cabins, Sheds, and Decks
More on Sheds and Garages: