At Aurora Quality Buildings, we specialize in framing out custom-built garages. As one of the top garage builders in Washington state, we have several options to choose from but again, we are custom, which means that we build the garage you need to your terms and we find a budget that fits your lifestyle.
Let's say you've just moved into an older home that may not of comes standard with the garage. This can be tricky especially if you have moved from a property that might have a two or even a three-car garage into an older or historical home that may not have an attached garage or even a detached garage.
Even your need is just as simple as a single car garage, we can help.
Call Us At 1 (800) 405-7433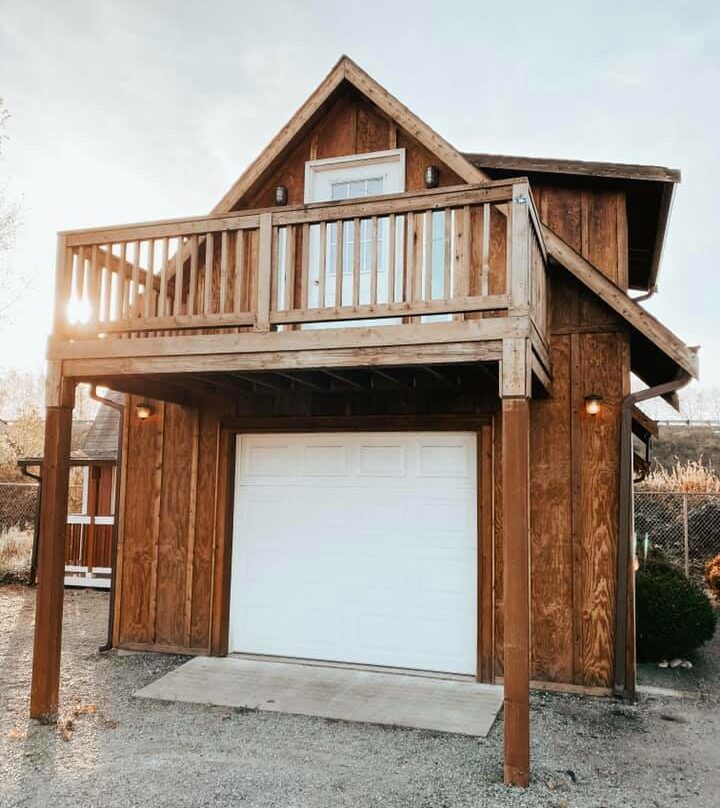 What will you do with all of your stuff?
Enter Aurora Quality Buildings. We have been constructing and building custom garages and sheds for decades. We can build specifically to your measurements, your location, and can discuss options such as attaching it to your existing house or adding on to an existing garage or carport.
If you need help determining whether you can turn your carport into a garage, we can help with that too.
What if you want some workspace? Our standard garage buildings and even our custom built garages all have the option of an upstairs loft, workspace, or additional storage inside the unit. All of our custom-built garages are framed and can be finished off with one of our qualified and trusted contractors.
Whether you're simply using it as a garage for a vehicle or filling it with more temperature sensitive materials such as additional flooring, paint, tools, lawnmowers, chemicals, or anything that you might want to store in an outside shed or garage.
Contact Us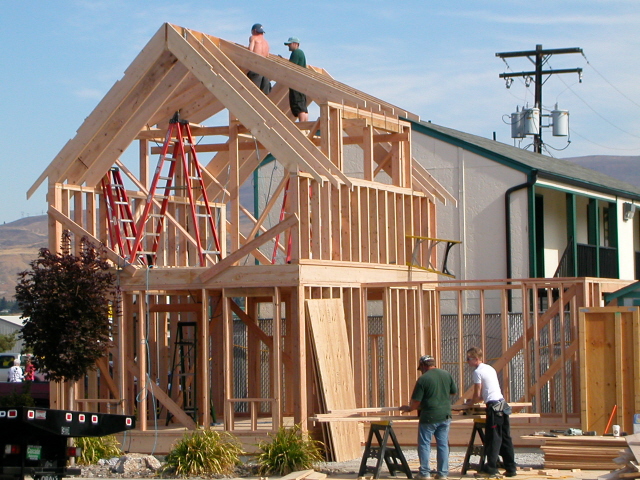 Standard & Custom Garages Built On Your Property
Our 16 x 24 Highlander Garage is probably our most common because it is so unique. This standard garage has been touted as our "Outdoorsman's Favorite" and features an upstairs, small balcony, door to the balcony upstairs, additional windows upstairs, space for storage or even a loft, and a one car garage door. There is plenty enough space on each side of the garage to maneuver and it can be built deeper as well to accommodate a workbench or additional storage.
The best way to go about designing a custom-built garage is to talk with our contractors and owners about the results that you want. All of our garages are built on slabs, and all garages use 100% USA wood and no particleboard or waferboard. We offer 2 inch concrete leveling blocks, up to 12 inches of leveling blocks included as well as treated 4 x 4 skids up to 16 foot in length. Each building is unique so give us a call for an up-to-date quote, how much a custom-built garage would be on your property, and how far we go throughout the Puget Sound region.
Contact Us
Gain more ideas from our Blogs
Still don't know where to start? Let's gain more interesting Inspriration, Tips & Best Practices for your new garage.
"We make your Dreams affordable!"
Learn more