Tired of your garden tools and equipment getting rusty, dirty, or even stolen? It's time for a quality garden shed.
At Aurora Quality Buildings we provide custom and standard garden sheds designed specifically to hold all of your garden tools and utensils. Whether you are storing everything from a riding lawn mower and weed eaters, to rakes, shovels, and dangerous garden chemicals, our quality sheds can hold it all.
Design Your Garden Sheds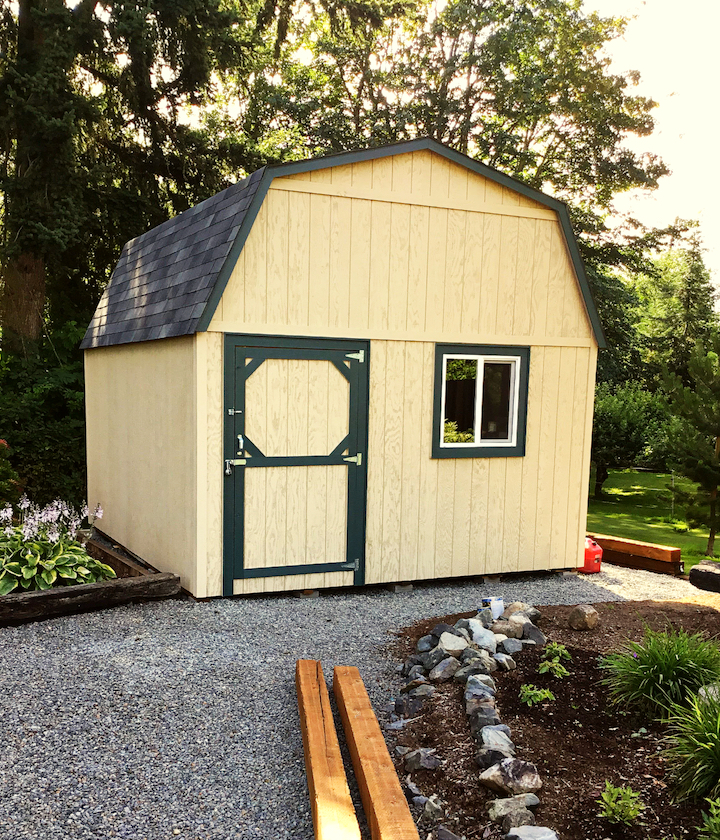 Quality Garden Sheds For All Your Needs
We have several to choose from or you can custom design your garden shed. There's no permit required for most of our garden sheds to be assembled and installed in your backyard, front yard, side yard, or just about anywhere on your property.
Our smallest quality sheds starts at just an 8 x 12 barn master. This is perfect for storing push lawnmowers, garden equipment, and anything that needs to be on a shelf. Our tenant by 12 storage master is perfect for smaller equipment and can include a window as well. This might be ideal for dangerous or toxic garden chemicals that should not be shut up in an airtight space or if you just want a little additional light in the shed. This shed has a standard door but can be customized to include a two-door opening.
Our 10 x 12 storage master deluxe features a larger door, window, and a bigger space.
Our 10 x 10 Port Susan is one of the newest models featuring two windows on each side of a standard door. This can accommodate all garden tools as well as several shelves if necessary.
Our Elite Building can either be built in a 12 x 16 or 12 x 20 and can include one or even two doors. Two doors with a ramp is perfect for writing lawnmowers or larger garden and lawn equipment. This can also have its own window or multiple windows and doors depending on your need. This is currently our bestselling shed.
Design Your Building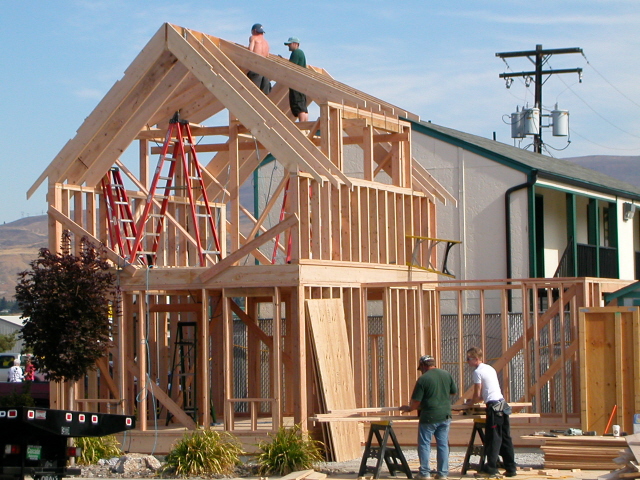 Since 1989
Our quality garden sheds are locally manufactured and made out of 100% U.S.A. materials. We feature only quality building materials with no particleboard or waferboard. We offer dozens of custom designs and features including windows, doors, and decking. For years we've offered a reasonable alternative to expensive contractor pricing in small, quality constructed buildings and garden sheds. We also provide a limited 10-year warranty for all of our mini cabins and garden sheds.
Contact Us
Gain more ideas from our Blogs
Still don't know where to start? Let's gain more interesting Inspiration, Tips & Best Practices for your new shed.
"We make your Dreams affordable!"
Learn more