5 Tips for Choosing a Shed Size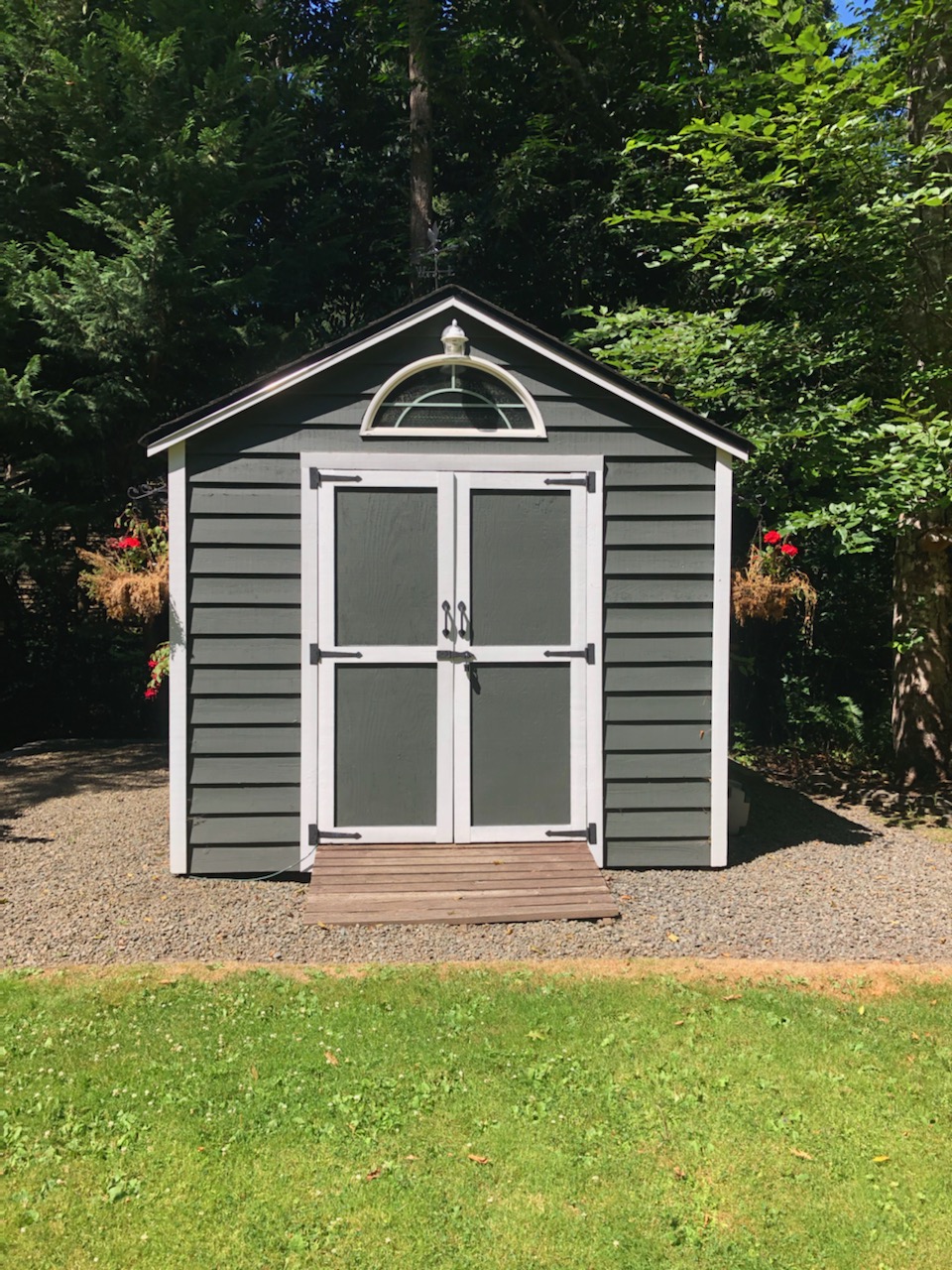 Shed Size – One of the biggest questions that cross many shed buyers' minds is "What size of shed should I buy?" Often times this question isn't easily answered, there are several things to consider on what shed size would be best for you.
If you are unsure of what those things are we have compiled a list of the 5 largest determining factors when it comes to choosing a shed size.
The Main Use of the Shed
Sheds are being used for a countless number of things today, so much more than just storage or gardening. Think about the main purpose of placing a shed on your property. Now think about the interior details of what will help you to accomplish your expectation for its function. Will you need to fit a desk and a chair in there for an office? Will you also need room for a filing cabinet and maybe a chair to host a client?
Maybe you hope to have a handyperson's workshop with shelves and a workbench. Don't forget to factor in enough room to comfortably move around and complete certain tasks you are wanting to be able to do when looking for the right shed size.
Don't just factor in length and width, also think about height and shape.
What Needs to Go in the Shed
This was slightly touched on above, but think about ALL of the items you will need to put into the shed so that you can comfortably and easily perform or do what you want in or with the shed. Take a minute to grab a piece of paper and write down every item you will need to put in the shed. Then talk with a building pro so they can help you to select the perfect size.
Do You Want Room to Grow
Once you have decided every item you plan to put in the shed right now, it is a good idea to ask yourself if you can foresee the need for more storage or room in the future. Maybe an office for one works in your current situation, but do you see yourself growing your business where you will need room for inventory or maybe hiring an employee and needing space for another desk? These things are important. You don't want to purchase a structure that is not adequate a few years down the road.
Room on Your Property
Maybe you dream of a large enough shed to someday add a second floor onto and turn into an apartment. Or use as another mini garage. First, you need to be sure there is enough room in the yard to make this work. Keep in mind the foundation needs to be just a bit bigger than the shed itself. You should also think about what a giant shed would look like next to your home, would it stick out like a sore thumb? Will it cast so much shadow on your yard during the day that the landscaping suffers?
Community and City Regulations
Before building a shed, you will want to make sure you know what the rules and codes are if there are any for your particular neighborhood. Do you have an HOA? They will probably have regulations about building on your property. You also need to check into your city's particular zoning laws about how large, permits, and how close a shed can be to a property line.
For more tips and information about custom sheds please visit our website, come and visit us in Marysville, or contact us any time.  
We construct Custom Garages, Mini Cabins, Sheds, and Decks
More on Sheds and Garages: