Top 5 Shed Sizes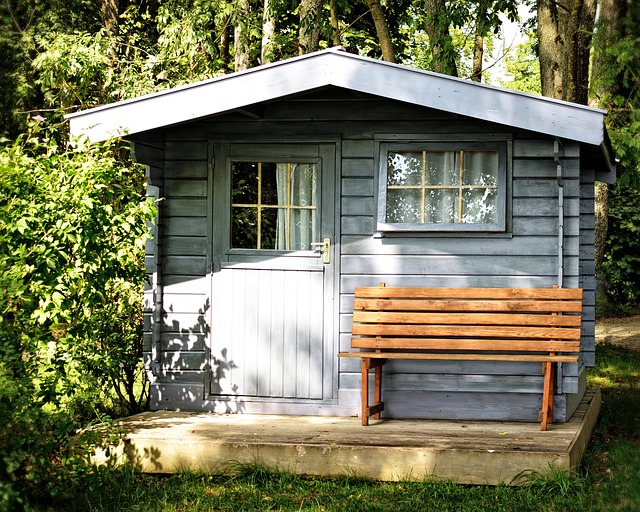 Backyard sheds are used for various reasons. There are many different shapes and sizes that you can choose from when looking to buy a pre-fab shed. Having the knowledge of what square footage you are hoping will help you choose the best. There are many common shed sizes, but there is a wide variety for you to choose from depending on what category of shed you are looking at.
Small Sheds
Small sheds are typically 8square feet or less and are usually for basic yard tool storage or other small equipment. The two most common sizes in this category are 6×8 and 8×10. It is imperative that you know what you are putting into these sheds to make sure you have enough space. A 6×8 is only giving you around 48 square feet. It can be super useful if organized wisely. You can do this by hanging things inside the shed or using horizontal space. An 8×10 shed
Medium Sheds
Mediums size sheds are the most common options that you see in many people's yards. The. medium size offers a great size and space for a more affordable cost. These usually range from 90-120 square feet and this is usually large enough for most homeowners and their yards. You can fit large pieces of equipment into this space. An 8×12 is around 85-96 square feet with exterior framing. There is plenty of space for a lawn mower and gardening equipment. You can store bicycles and shoves and make good use of the verticle space available while being able to move around inside of it.
Large Sheds
A 10×12 or 10×10 offers you about 120 square feet. You will have space to store larger items like motorcycles, snowblowers, lawnmowers, wheelbarrows, and other supplies like fertilizers, common household storage, or even bags of concrete. This is a popular size for anyone considering an additional hobby room or shed. You can have the room to store an ATV or create an art studio. Usually, these fall into what is allowed by localities and you can have the structure without a permit. It is important that you check with your local laws so that you are within the codes and structure for external additional buildings on your property.
As always, it is possible to build custom, but these are just the commonly seen sizes that come prefabricated and at a great price. If you would like more information on shed size and to see what best fits your needs, contact us, we would love to help!
den Shed
Some people just know what it means to have a green thumb. Whether you are growing vegetables to feed family and friends, or flowers to make your home look stunning, a garden shed can give you the space and ability to care for your property well. A backyard garden shed offers a place to house all of your spades, seeds, shears, shovels, and supplies.
Animal Home
Do you love fresh eggs in the morning? A 100 sq ft shed is a great way to create a secure space for your chickens. A shed can make an ideal home for any household animal.
The cost of prefab is seen not only in the quickness of use after delivery but also in the craftsmanship and quality control of each backyard shed. It is also important to remember that you are responsible for the foundation of the outdoor shed as well as making sure that you have the zoning ability to put a shed on your property. Find out what your local zoning board requires and allows. For more information on backyard sheds, contact us!
More Tips on Sheds: