Why Homeowners are Building We-Sheds
Having a room all to one's self to escape the rush of everyday family/home life and just get some quiet "me time" was most commonly known at first as the man cave. The special room in the house a guy had all to himself to decorate and use however he so desired.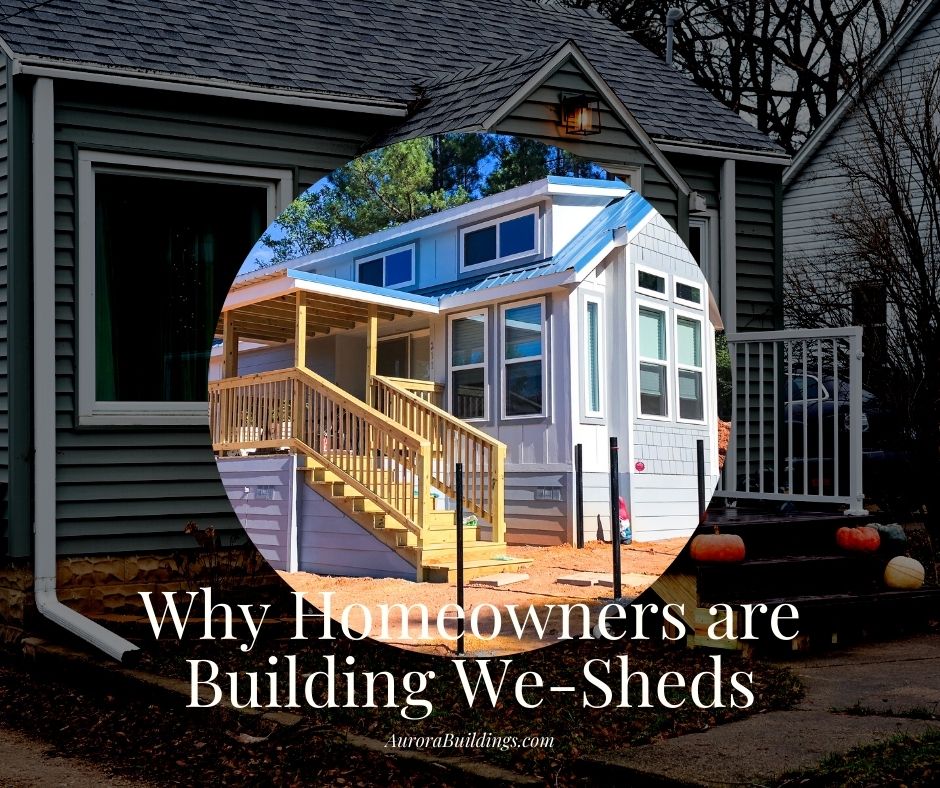 Women soon decided that men should not be the only ones in the family benefitting from a room where they could retreat and enjoy some self-care and time to do whatever they wanted. Thus the she-shed entered the scene and quickly rose in popularity that she-sheds were then highlighted on sitcoms and insurance commercials.
Now there is a way in which homeowners are finding space for both the man and the woman of the house to have their own retreat space without sacrificing one for the other. It is called the We-shed. We-sheds are one large shed or two separate ones placed in the yard of a home with individual space for both a he-shed and a she-shed.
Why Homeowners are Building We-Sheds
The most popular versions of we-sheds consist of two separate sheds (one she-shed and one he-shed) joined together by a common space in the middle, most often a spacious deck, where both parties can enjoy time together. The idea was first introduced in the Greater Houston, Texas area by a creative client asking a shed builder for custom we-sheds. This innovative idea has since become a growing trend.
As more and more homeowners are looking for more space to take on new and existing hobbies since the global pandemic began a year ago, leaving them to spend more free time at home, the demand for custom-built he-sheds and she-sheds has only grown. So why not build a space where you can enjoy all of the things that are special to you and also build a space for someone else in the home to enjoy all of their favorite things, and add in the bonus of a space where you can enjoy some time together? Or use the space as an overflow area for when friends come to enjoy your special space?
With we-sheds, each person can create their own special space to decorate however they please and do whatever they please and the great thing is, it is outside of the house and much harder for other family members to sneak into. The sky is the limit on design and uses for these popular hobby spaces, from a place to create music to a room with a comfy bed to enjoy an uninterrupted nap.
If you are looking for the perfect he-shed, she-shed, or we-sheds, we have several great options at Aurora Quality Buildings. For custom-built sheds in Western Washington and surrounding areas please contact us any time, check out our website for more information, or come and visit us any time.
We construct Custom Garages, Mini Cabins, Sheds, and Decks
More on Sheds and Garages: