10 Easy Steps to Turning a Shed Into A Man Cave
A man cave gives you a space to escape the stresses of everyday life. When most people think man cave they picture a room in the house set aside just for them, converting a basement into livable guy space, or even converting the garage. Not all homes have the extra space to allot for a man cave inside the home. This is where the he-shed comes in, converting a backyard shed into a man cave.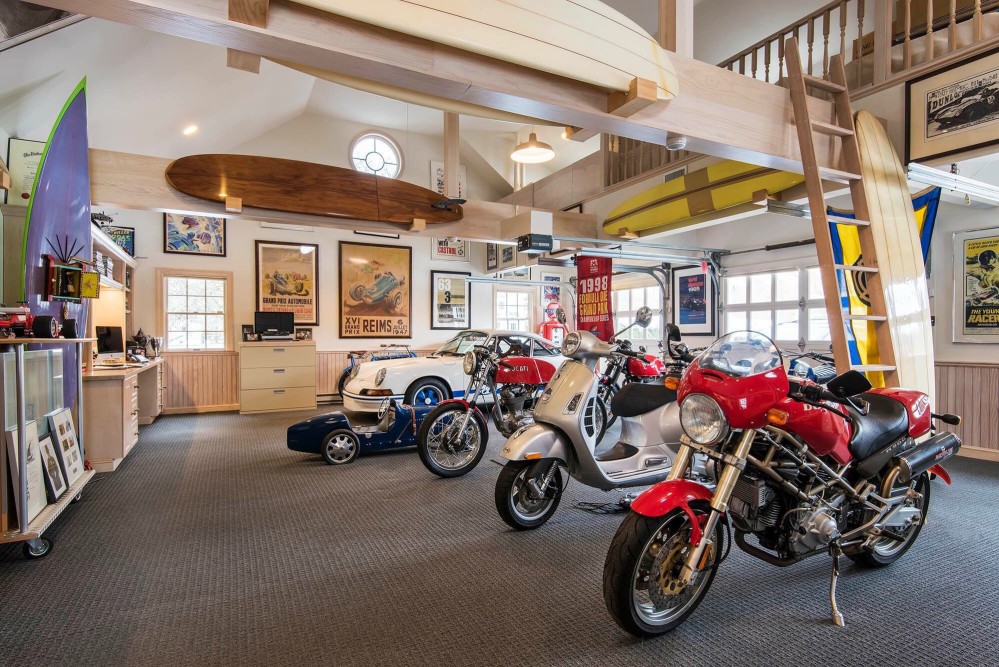 How do you turn a shed into a he-shed? Here are 10 easy steps to get the job done.
Get a Shed
Sheds are great for so many things beyond just storing all the items you need to keep outside. You can either purchase a new custom-built quality shed or use one you already have, if space permits you to be able to move the items stored in it to another location. If you are converting a shed you already have, it will need a thorough cleaning first.
Get Some Measurements
It is best to know the amount of space you are working with before making plans on the design and filling it with all of your favorite things. You will need to measure the walls for sheetrock and paint, the floor for flooring, etc.
Weatherproofing
This may be the most time consuming part of the he-shed project, but is an important one well worth the effort. This will allow you to use your he-shed all year long. You want to protect the shed from groundwater with the proper foundation ( we provide a quality block foundation with every new shed). Waterproofing the outside and roof is important as it rains quite a bit in the pacific northwest. Your shed should be painted with a quality outdoor paint and a protective barrier should be placed under roof shingles. Anti-mold primer such as Killz brand is a great idea before painting the inside.
Choose the Purpose
Before installing electrical components and other important behind the walls details, it is a good idea to make sure you know exactly what you want to use your he-shed for. Do you plan to bring in a tv? A fridge? Do you want hidden speakers in the wall to play surround sound and music? This will help you make plans for electricity details, running water, etc.
Bring in Utilities
Now that you have the details of what you want, it is time to hook up electricity and water systems if needed. If you do not have experience with these, it is best to hire a professional to make sure everything is well done and safe. These items should not be learn as you go.
Insulation
Insulation should be installed after you have all of the important systems like wires and pipes run through the walls and finished. Insulation is an important step to keep your he-shed comfortable all year long. A breathable insulation material is best.
Hang Some Sheetrock
Now that you have all of the items that go inside the walls put together, it is time to close them up and finish them off. Hang some sheetrock, tape, mud, texture, prime, and paint.
Heating and Cooling
You probably won't be spending the large sum of money to install a central HVAC system into your he-shed. Many people choose to use electric forced air heater units, small stoves, and window air conditioning units to help control the climate in their man cave. With the exception to having the correct electrical hookups for forced air units, these items can be installed after the walls are hung.
Security
It is a wise idea to install some locks on the door and windows and maybe even a security camera or two to make sure all of your things are safe from burglars (and prowling family members trying to sneak in as well.)
Bring in the Stuff
Now your he-shed is ready to store all of the things that will make it that special space that you want to escape to. Be it a super cool mini-movie theatre, a place to play poker with friends, or that cool home bar you have always dreamed about.
For more information on our custom-built sheds in Snohomish County that make great he-sheds please contact us any time or come by and see us in the Smokey Point/ Arlington area.
We construct Custom Garages, Mini Cabins, Sheds, and Decks
More on Sheds and Garages: