Tiny Homes Give More Opportunity to Live in Luxury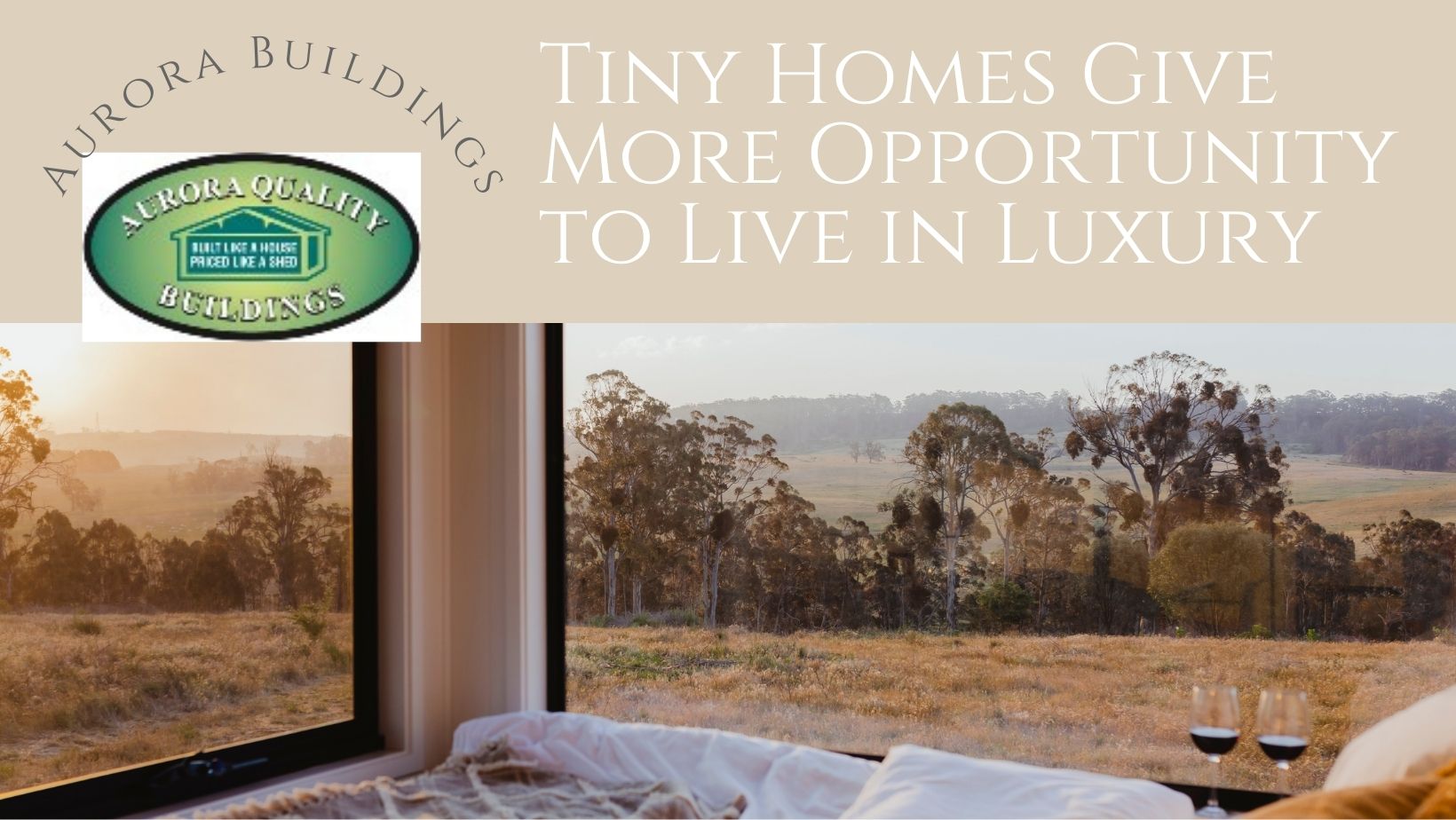 Living in a tiny home does not mean that you have to trade a comfortable lifestyle for one that feels like it's going back to the days of homesteading. In fact, as tiny homes continue to gain in popularity there are more and more tiny homeowners opting to live in smaller spaces so that they can more easily and comfortably afford high-end luxury finishes inside their homes.
Bringing luxury into a tiny home kitchen
Tiny home kitchens are about a quarter of the size of a standard traditional home kitchen. This means you can purchase finish materials in much smaller quantities. Splurging on high-end materials in one of the most important areas of a home is not a problem in a tiny home as compared to doing so in what is considered a normal size space.
You can bring in high-quality appliances that will last the test of time as well as finishes like custom cabinetry and handmade tile backsplashes. All of these become more affordable when you are purchasing a lesser quantity.
You could even opt for very cool features that are typically only found in super high-end luxury homes like a hidden dishwasher that blends seamlessly into the cabinetry. There are even some high-end appliance companies now making appliances specially fit for tiny spaces.
Natural light is a great way to make your tiny home feel luxurious
Windows can be a very high-cost item in any home but become much more affordable and attainable to install in tiny homes. Not only does using more windows bring in a ton of natural light, it helps the area to feel bigger and more luxurious by showcasing the gorgeous outdoors all around. It also helps with air circulation in your small space.
One fun way that tiny homeowners are opting for a high luxury feel with windows is large skylights in a loft bedroom allowing you to drift off to sleep while staring at the stars.
You can still have a spa-like bathroom
When people think of installing a bathroom in a tiny home, they often feel that they have to make do with what is easiest and available. On the contrary, there are many tiny homes being built with very luxurious bathroom spaces that do not feel different from traditional luxury bathrooms except for a few extra square feet of space.
Custom furniture
In a tiny home you really only have a need for one or two pieces of furniture in your living room/family room area. This allows for the justification of a small splurge on items that you truly will love and fits the space perfectly.
High-end light fixtures, faucets, door handles, and more
Many times, people will fall in love with finishing items that are luxe, like a light fixture or even a drawer pull. Only to find that they could save a lot more money when purchasing all of the fixtures or pulls they need by going with a slightly less expensive item.
A tiny home does not require the purchase of 20 light fixtures or 60 cabinets and drawer pulls. So, you can go ahead and purchase those top-of-the-line luxury finish items that are like a piece of jewelry that puts an outfit over the top and makes it just right.
There are so many ways that you can incorporate high-end luxury items into tiny home living while staying within a reasonable budget. More and more homeowners that would prefer to live with high-quality products are choosing tiny homes. Of course, the highest luxury is the ability to more easily live debt-free or be able to get there at a much earlier age in life as compared to other housing.
For more information on tiny homes in Puget Sound and surrounding areas please contact us anytime.
Stop By or Schedule a Consulation
Best Advice for Tiny Home Owners