Storing Important Documents in a Tiny Home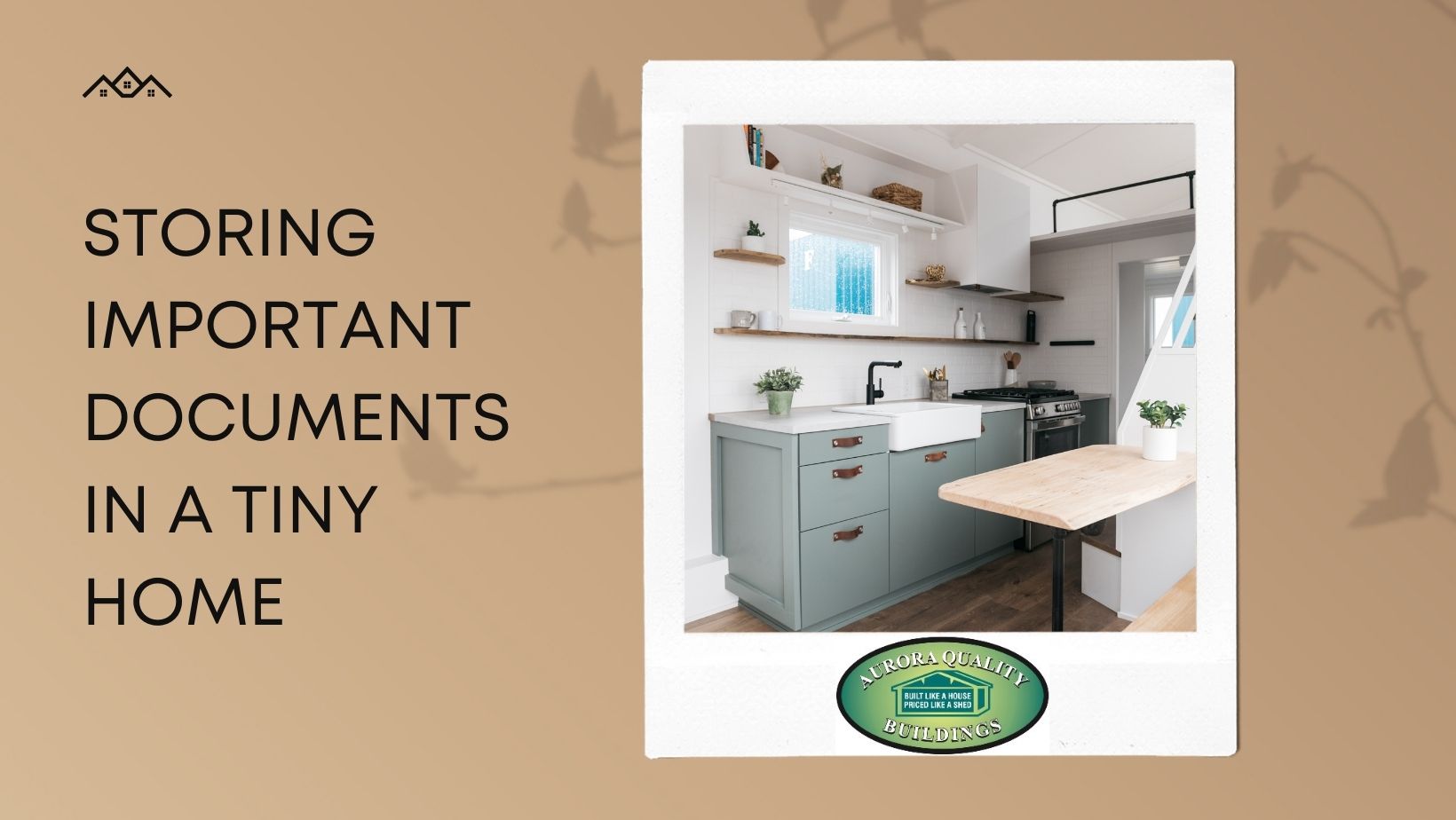 Storing Important Documents in a Tiny Home – There are many benefits to tiny home living, but there can be some challenges as well. One of them is having a plan for storing those important life items that you just can't throw away. Items like tax filings, birth certificates, family heirlooms, and the like.
In a tiny home, you have to be mindful of how belongings can quickly overtake your very small amount of space. So how does a tiny homeowner make their lack of space work for them when it comes to holding on to life's most important treasures?
Decide What's Important
Most tiny homes are less than 300 square feet in total. Though some homes can be larger and still considered a tiny home, there just isn't a ton of room for storing a bunch of stuff.
With some creativity and smart thinking, many tiny homes can feel a lot bigger than they actually are. Regardless, a tiny homeowner needs to be very selective about what they retain for keeping inside their tiny home.
It is very important to be strategic in what you decide stays and what should be given away or tossed when moving to a tiny home. Priority should be given to important and sensitive documents. While it's not the most exciting, it is most important to keep these items safe and secure and near you to offer the best peace of mind.
Should something happen such as a disaster or natural emergency you will want to note that your most important items will be safe, dry,  free of damage, and within reach.
Some of these most crucial and important documents include personal records like birth certificates, Social Security cards, marriage certificates, death certificates, etc. You also want to keep any documents that pertain to your home and property ownership. Any pet information including license and medical records, as well as any insurance information for everyone living within the home.
You want to invest in a fireproof storage system that can be locked up and attached to the main structure of the home to ensure that it will not become damaged in an emergency situation, or is easily stolen if your home is broken into.
Once all of your legal documents are stored in a safe place you can think about items of importance from a sentimental standpoint. These can be items like family photo albums and other important heirloom belongings.
It's always a good idea to consider fireproof containers or other types of bins that will not become damaged from water in storage. By choosing the right styles and sizes of containers most of these items can be tucked away into creative space so they do not create extra clutter in your tiny home.
Space-saving hacks for tiny homes to help you utilize the best of your space
When living in a tiny home you will want to make sure you are using every inch of available space. Everything within the home should have a purpose to help you utilize the best of your minimal amount of space.
A great use of space in tiny homes is to make sure you are using all of your vertical space by adding shelving units to empty walls or sticking cabinets in between wall studs to tuck away smaller items. These are both great ways to get some storage without cluttering up the floor.
Use decorative storage bins that not only hold your things but also are very pleasing to the eye. So that they are doing double duty by not just storing things, but adding to the décor as well instead of detracting from it.
You can either purchase decorative bins or turn ordinary-looking bins into decorative ones with just a bit of creativity from things like fabric or decorative paper or tape. Just make sure that the decorative boxes fit in with the overall design theme of your home as they can quickly distract and look cluttered if they do not cohesively work together.
For more information on purchasing a custom quality shed in Snohomish County and surrounding areas please contact us any time or stop by and see our products in person.
More on Tiny Homes in the Pacific Northwest