I am Building a Deck, How Big Should it Be?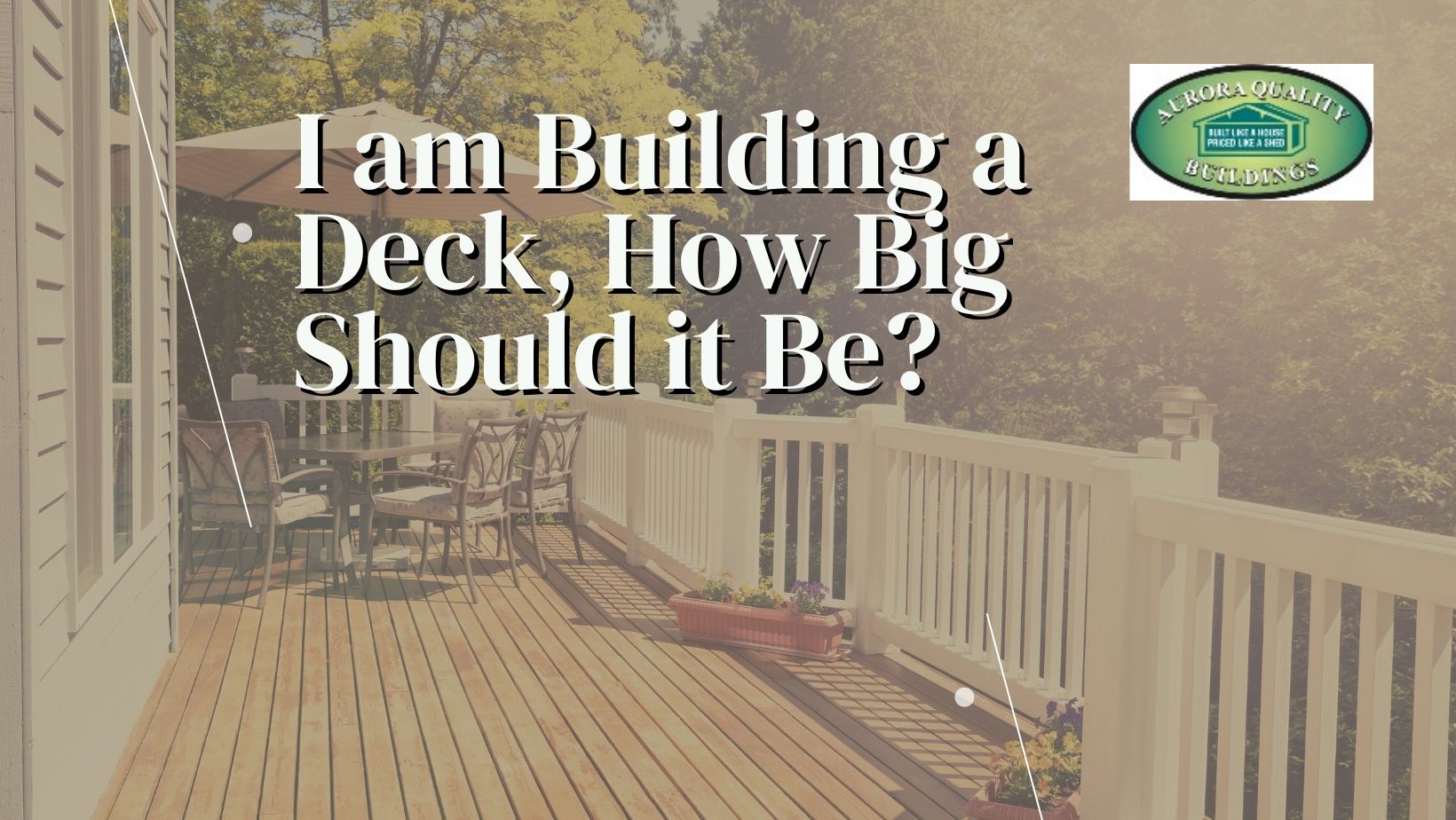 One of the first considerations in choosing how big to build a deck is to consider how you plan to most often use it. Do you want to entertain outside and have parties? Are you hoping to be able to cook outdoor meals? Or do you just want a space where you can simply sit down and have a quiet moment to enjoy some fresh air?
All these items will help you to plan out and determine exactly what you need to place on your deck and how much space each of those may require. You also want to make sure you're preserving green space in your yard to keep it a desirable place to hang out and that retains scenery and beauty. This is especially important if you plan on re-selling the home at some point.
Here are some things to remember and help you determine the final size of the deck you hope to build.
Local land-use laws including zoning and building codes
It may not seem like there would be much red tape around building a deck on your own property, but there are some restrictions when it comes to putting one up. These all come down to the local zoning and building codes for your area in the exact property that you live on.
Before finalizing plans and beginning any construction you want to know that your deck is within codes. To determine this, you can call the local zoning office for your property and ask about the deck building guidelines and parameters for your home.
Don't forget about how it could alter views from your windows inside
When building a new deck, you want to be able to enjoy the views and sceneries of your yard while sitting there, but you also want to make sure you are not drastically altering any views from inside your home.
For example, that favorite large picture window in the family room overlooking the place where your deck will be built will have a different view once it is there. If there are items off in the distance that you love to see from this window you will want to take that into consideration.
If you live on a lake, you could be limiting some of the view of the lake from the windows within your home when you build a deck. This is especially true the further out from the home that the deck is built. The further out from your home you build, the more sight distance on the bottom of your window you will remove.
If you hope to build a pergola or a covering so that you can use a portion of the deck while it is raining, this will also alter the views from the inside of the home looking out through the window. Any shelters or covers will also impact the amount of natural sunlight flooding into the window and the home.
Space for furniture
If you already have furniture that you were planning to use on the deck you will want to measure it to see exactly how much room it will require. For example, a 5-foot-long table will need twice as much space. There will need to be at least 3 feet of space all around the table to safely be able to push out chairs and allow for the ability to walk around the table.
For more information on planning out the perfect deck in the Puget Sound please contact us anytime or stop by and see us in the Marysville area.
Stop By or Schedule a Consulation
More Advice on Decks