Bring Your Backyard To Life With A Fantastic Makeover
Your backyard is the place where you go to hang out and relax. Where you go to entertain guests or the children. It might be where you go to play sports and swim. If you've felt like your backyard is missing something but haven't quite been able to place your finger on it, chances are that you're right and it has. Here are some quality upgrades you can make to your backyard.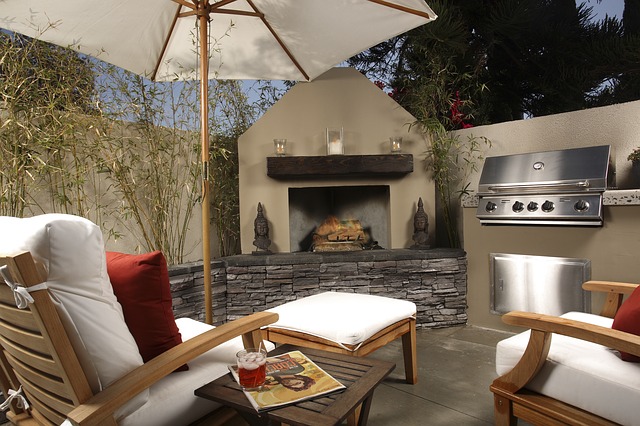 Installing a pool 
If you've got young kids, then a pool is a great way to keep them occupied and active during the summer months. If you've got the yard space, there is plenty of variety to choose from when it comes to pools. Do you want a small plunge pool? 
Plunge pools are a great option for keeping the kids (and their friends) entertained while saving space. They're not necessarily intended for exercise-based swimming, rather more for fun and play. 
If you have enough yard space, then you could also consider a large lap-based swimming pool. These are deep and long pools, designed for swimmers of all competencies and are great for kids and adults who wish to learn how to swim or those who are competent swimmers already seeking a pool space for exercise. 
Add a deck area 
Decking is a great way to add something different to an otherwise grassy, barren backyard. It doesn't have to be attached to the house, either. Floating decks are always an option. 
If your backyard is missing a hosting space that doesn't leave lawn damage, consider building a deck. This will allow you more space to host friends and family, while also having a place to put the barbecue and kick back and relax on hot summer days. 
Add flower beds 
Flower arrangements are an important part of any aesthetically pleasing garden. If you think that your back garden needs something, then consider adding a few flower beds. 
You have lots of options when it comes to flower beds, depending on the shape and size of your garden, how much space you have around your house, as well as how many different types of flowers you want to plant. If you find the outside of your house looking a little lackadaisical, then add a simple flower bed to the mix. 
Add a vegetable garden 
If you've always wanted to try a bit of green thumber and haven't had the space till now, then there's no better time to try out vegetable gardening. Seeds are incredibly cheap and the food grown is an endless resource. 
Keeping a garden healthy and lively isn't that complicated and you will reap the rewards of your hard work. Once the seeds are planted, let nature do its thing and if you need to, water it often. The addition of a vegetable to an empty plot of lawn is a no-brainer, as you're quite literally taking food out of an empty space. 
Accent lighting 
One of the cheapest ways to decorate your (perhaps) new deck and/or other exterior fixtures, such as a gazebo, is to add cheap fairy accent lighting. These can be found inexpensively online or in your local hardware store and provide warm, soft light for the nights spent outside. 
With a larger budget, you could always take lighting to the next level by hiring an experienced landscape designer to hardwire decorative landscape lighting throughout your exterior space. 
Lighting can make the space more apt for entertaining, and also increases your home's appearance at night. Lighting is a great way to make your backyard more comfortable and welcoming. 
Add a fire pit 
If you want to make your backyard, or even decking, more cozy and inviting, then the addition of a firepit is a no-brainer. There are plenty of options available to you, internal, or enclosed fire pits which are mainly used for decks. 
Or, you can go with a simple iron open pit. There are also electric options if you don't want to mess with actual fire. Although, for the most effective firepit — use an actual fire. It provides a much nicer ambiance than its electric counterpart. 
Backyard makeovers don't necessarily have to be big, fancy, expensive endeavors. The addition of one or more of the simpler items on this list will make a big difference to any empty backyard space. So don't wait for the right time. Start updating your backyard now and get more out of it, for you and your family.
For more information on tiny homes in the Puget Sound area please stop by and see us in North Snohomish County, or you can contact us anytime over the phone or with an email.