Designing a Custom Deck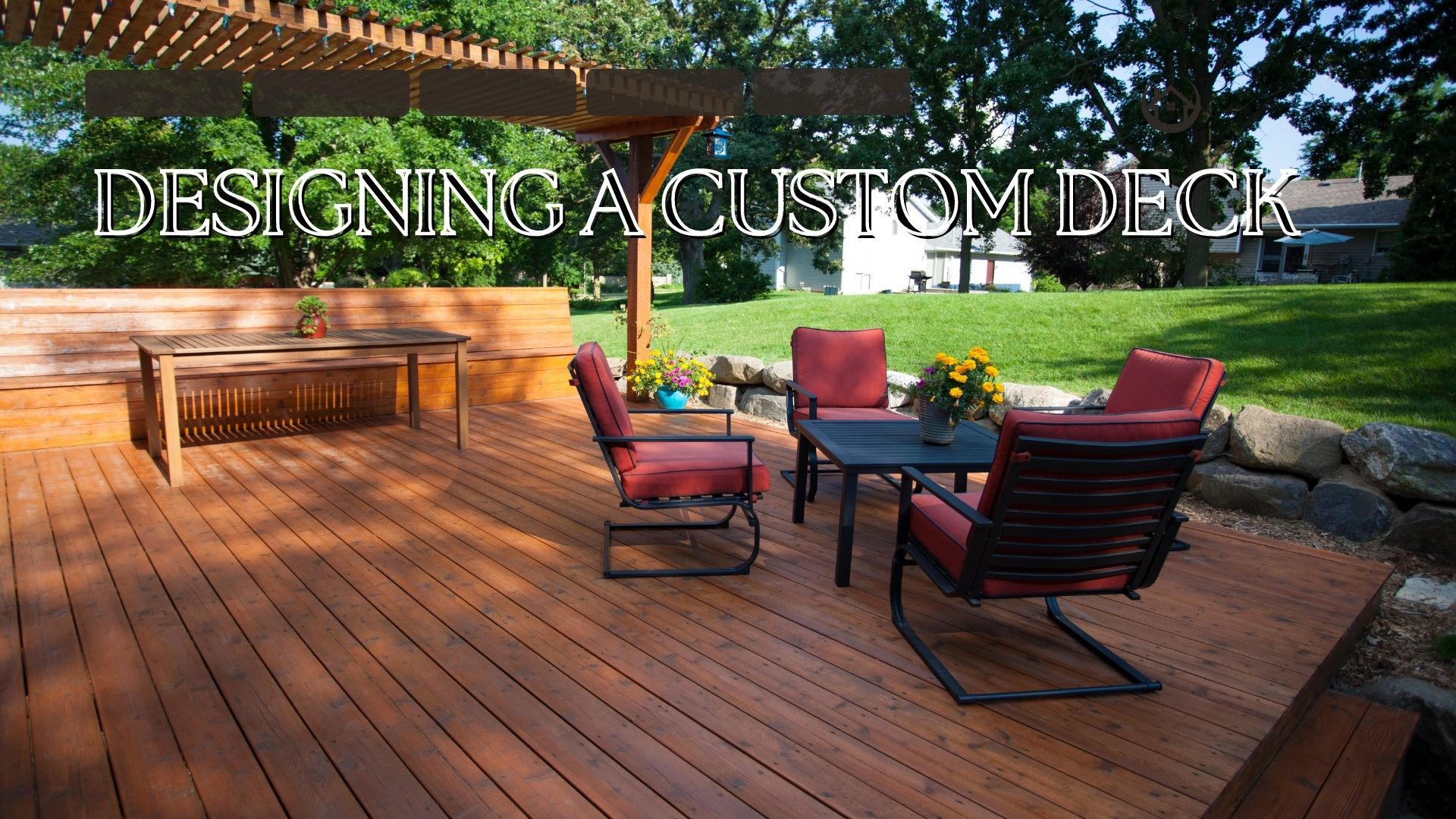 Designing a Custom Deck – If you are thinking of building a deck, you've come to the right place. Everyone deserves a backyard private getaway, a place to unwind and feel a gentle breeze running through your hair.  A deck is a place to savor the great outdoors for a cup of coffee at sunrise by yourself. Or a place to gather with friends and loved ones to make memories together away from the grass and fire ants. To build the deck of your dreams, why not think about a custom deck design? 
A deck is generally built in the back of a home as a raised platform that functions as an outdoor living space and entertaining area. It's often a place where the indoors meets the outdoors and the two can intermingle. A deck is often made of wood although other materials can also be used. It is usually uncovered, although deck coverings can make outdoor living even better. Designing a Custom Deck
Designing a Custom Deck
Deck Designs
Finding the right deck for you is all about choosing the right decking material, deck shape and style, and functional areas that perfectly fit your goals and lifestyle. 
Choosing Material
Popular deck materials include pressure-treated wood, metal, plastic, composite decking. Wood deck designs look stunning when stained beautifully or made with untreated woods like redwood, or cedar. You can get over-the-top with your custom deck and add glass inserts, glass walkways, or glass blocks. There's no rule that you have to stick with all one material.
Deck designers often choose multiple levels with different materials like a combination of stamped concrete for a patio level then wood decking or composite for a raised platform or two. If lumber shortages are an issue in your area, opt for a steel frame to make your deck extremely sturdy and completely impervious to rot and insects. Then choose from metal, wood, or composite decking. Some metal decking can even have tiles or stone laid on top for a very custom, high-end look.
Deck shape and style
You can go the traditional route with a square or large rectangle-shaped deck. Or, if you are more adventurous, find your own stunning, designer deck design with curves, circles, or a multi-level deck with many platforms. Most decks sit directly against the home as a gateway from inside to outside. Decks can also be completely separate from the house out in the backyard enhanced by a gazebo, or situated by the pool, or near a stream or pond for the best view on your property.
For more information on making deck repairs or custom-built decks in Puget Sound please contact us anytime or stop by and see us in North Snohomish County.
Stop By or Schedule a Consulation
More Advice on Decks