5 Questions to Ask When Building a Backyard Garden Shed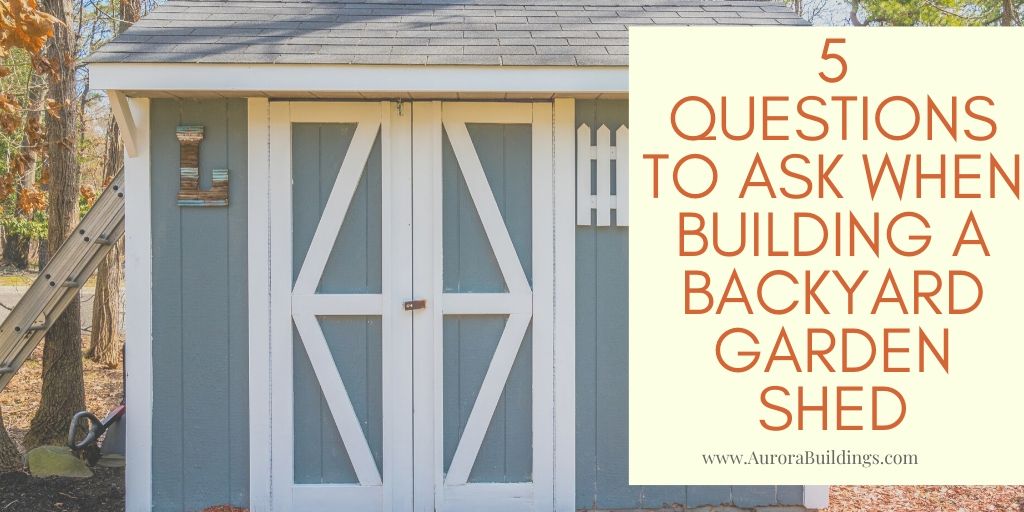 Well, you're ready to buy or build a backyard garden shed, right? You're probably starting to do some research, gather information, and figure out how big you need the shed to be. If you are in the designing and planning phases of a backyard garden shed, here are five questions to ask yourself.
#1. What type of backyard garden shed is best?
This is all relative to the size of your yard and the preferences for what you need to put in the shed. Our garden sheds come in multiple styles and sizes plus you can customize them for your needs and equipment. Are you looking for a two-story storage shed with a loft? Are you looking for a barn style shed or a premier workshop garden shed that has shelves, workbench, windows, and basically looks like a small house?
You might consider a Dutch barn garden shed, which is a popular and spacious shed that allows for plenty of room and general storage with a high roof. Or are you looking for a two-story garden shed with the workspace, lots of additional space for storage, loft or even full-on, stairs to allow for an upstairs, ideal for additional storage?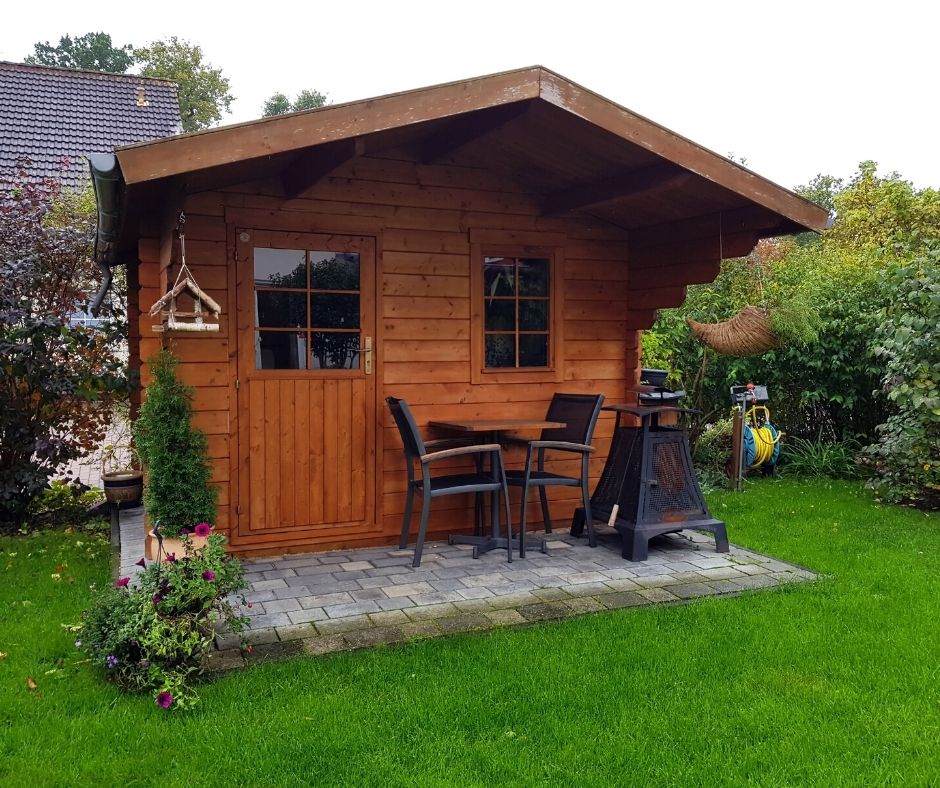 #2. How much is it to build a backyard garden shed?
The pricing of your shed depends on the size and style you need plus any additional options and upgrades. We've been constructing recreational cabins since 1989 and have a variety of sizes from 8 x 8 to 12 x 20 and everywhere in between. You can add low E vinyl siding with screens, custom doors, cedar decks, railings, and about 50 different options to customize your backyard garden shed to be exactly what you needed to be. These can range anywhere from about $2000 up to $20,000 or more based on how custom you make it.
#3. What if I need electricity to the garden shed?
There are several ways to add electricity to your backyard garden shed. You might consider solar energy is a good option by installing solar panels on top or beside the shed. This is cleaner than electricity and can actually save you a lot of money in the long run even though the initial investment is quite high.
You might consider underground power. Many people get power to their shed via an underground cable from the electrical circuit board in their home. However, you have to make sure that your circuit board has enough capacity to add on another line. This also needs to be done by a licensed electrician for safety and to ensure it is built per local building codes.
#4. Do you need a permit?
It's always a good idea to check with your local building permit department about any requirements on a backyard shed. You may also need a permit or permission from your homeowner's association. They may have rules about additional buildings or ADA buildings on a lot.
Most city or town building permits have setback regulations or how close the building can be to property lines. They may need to know whether there will be anybody living in the property and if there are local regulations on plumbing and electricity.
#5. What will the base be?
While a concrete base is not required for a backyard garden shed, there should be some sort of pad constructed ahead of time for the shed to sit on. We make sure we use cedar railings, entry step treated wood, and 100% solid wood without any particle or wafer board. We use 2-inch concrete leveling blocks, up to 12 inches of leveling blocks are included with each of our garden sheds and we use treated 4 x 4 skids up to 16 feet in length.
You want to verify that you have enough space for the size of shed you want and then clear the area ready for the pad.
We love to help you construct and build the perfect backyard garden shed for your needs and your budget. Start browsing the website and construct your perfect garden shed or simply stop by our showroom on Smokey Point Blvd. in North Marysville to view some of our custom and standard sheds on-site.
More on Sheds: