Building Up Vs. Building Out a Shed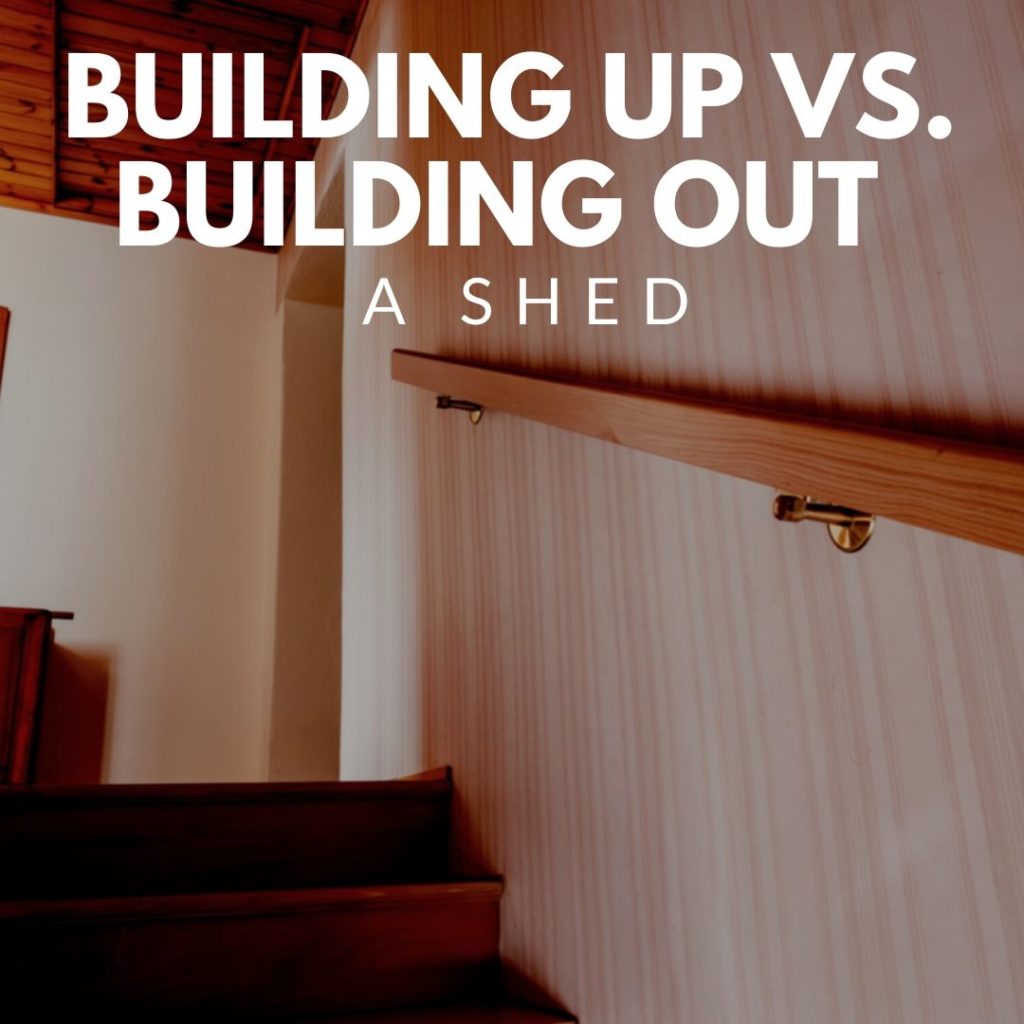 Did you know that our custom-built sheds and mini cabins can either go horizontal or vertical or both? When determining the right shed, garden shed, outbuilding, or mini cabin for your backyard needs or a recreational lot, it's important to know that you can go vertical if necessary.
This works really well on small, recreational lots where you might be surrounded by trees and the location of the building doesn't leave a lot of footprint for a horizontal home. That's not necessarily to say you want a three-story tower in the middle of the woods, but building an additional loft or attic space may give you that additional storage you need without taking up a lot of footprint from where you're going to live.
Even if you plan on building a fishing cabin in the woods, garden shed, backyard tiny house, or recreational mini cabin, the decision of whether you should be building up or out can be determined by the usage.
What will you use it for?
Many of our custom-built sheds are ideal for garden equipment, storage, and extra living space. If you're planning on using it as a backyard shed for garden equipment you may want to store items on the second story that are either hazardous or toxic so building up is a great idea. Any seeds, pesticides, herbicides, fertilizers, etc. should be stored on the second floor as long as they are too heavy and you can easily access them.
More: What you should never store in your garden shed
If you are hauling huge bags up the stairs, it's best to choose stairs that are not as steep. Our mini cabins come in a variety of different styles and designs and even have different stair styles. Do you prefer a more drop-down ladder style or the bigger the cabin the lower the grade of angle for stairs. We can make it wider stairs or narrow, drop-down or permanent. You'll need to decide what works for your needs because of what you're putting up there.
Are you using it for excess storage? This is a great place to store bins, Rubbermaid containers, or boxes for moving or any items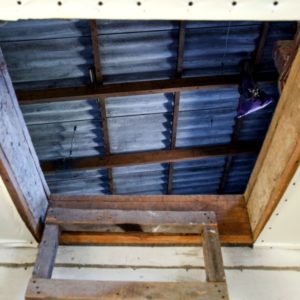 that you don't want to get wet but they aren't necessarily heat or cold-sensitive. Precious items such as pictures, art, memorabilia, or nostalgic items should be kept in an insulated area.
Our sheds can be insulated but we use an outside contractor to finish off the inside. Anything that can withstand the weather can be kept in the loft or even on the main floor. All of our sheds are built on proper foundations to assure you don't get rain, mildew, or mold in two the base of the building.
Related: Considering Pets in a Custom Design
Are you using it for a bedroom? If you finish out one of our mini cabins, they can be ideal to be used as a tiny house. This is perfect for a loft bedroom, again using any type of stair that we provide. Since a lot of the heat will gravitate toward the ceiling, having an open loft area means the bedroom will be nice and cozy, especially if you have a space heater or you've built in a gas, wood, or pellet heater or stove.
When building out makes more sense.
If building out makes more sense than building up, you'll just need a little bit bigger footprint. Building out is ideal for those that just don't want to deal with stairs. This could be ideal for an elderly tiny home for aging parents in the backyard, anyone who has a problem with stairs but still wants a fishing cabin in the woods or recreational cabin.
Custom-built garages are a great option, especially if you don't need any additional storage. You can simply pull in, park your car, and be done.
Let us help you decide whether building up vs. building out a shed is the better option. Stop by our showroom on Smokey point Boulevard and take a look at some of our options. While we have many standard features we also can customize any shed or mini cabin to your exact specifications and needs. We look forward to speaking with you at any time.