5 Great Ways to Use a Storage Shed

Five great ways to use a storage cabin for more than just storage.
Obviously, you can use a storage shed to store garden equipment, tools, paint, and a lot of items that you just don't want to be stored in a garage or if you don't have the garage or into your home space to house these items. But, there are a lot of other things that you can do with a storage cabin as well. Here are 5 great ways to use a storage shed.
#1. Home office.
Our sheds are made in such a way that they can have windows, a loft, full-size doors and even stairs. Once finished off completely, they would be ideal for a home office. We have contractors that can plumb and run electrical wiring to our mini cabins.
Once the frame is built, the roof is on, and the structure is solid, our recommended contractors can come in and finish off the shed to suit your needs. If you're wondering what that looks like, stop into our showroom off of Smokey Point Blvd. in Arlington. That's exactly what we've done with one of our larger sheds. We have created several rooms, finished off the inside with insulation and drywall, installed a gas freestanding fireplace stove for heat, and created a wonderful home office environment.
#2. A Tiny house.
Our sheds are built so solidly with solid wood that they can be turned into a tiny home, ideal for building on a custom lot, recreational homesite, or even in your back yard perfect for renting out, older parents that may want to live on-site or even college-age children.
Related: 10 Genius Landscaping Tricks
#3. Home gym.
Our storage sheds can hold more than just garden equipment. Consider turning one into your outdoor gym. Ditch your high-priced gym membership and create your own gym with free weights, exercise equipment, and you can even install a TV with wiring to keep you motivated throughout the day. Have one of our contractors wire the house for Internet and electricity so that you can have lights, music, sound, or create your own gym with motivational videos and television.
#4. Craft workshop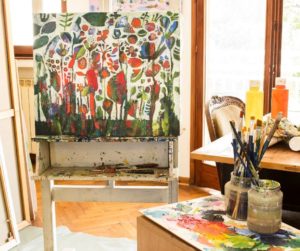 Whether you are creating a she-shed or a man cave, you can create your own craft workshop with benches, drawers, and shelves. It can be a potting shed, craft workshop, summer kitchen, or an artist's private retreat. You can set up your easels and have places for all of your paints and materials, drawers, cupboards, pantries and shelves. The possibilities are truly endless but if you're looking for space to expand your artistic flair, consider one of our storage sheds as the perfect artist retreat or craft workshop.
#5. Music studio.
Our storage sheds can store more than garden materials and gym equipment. Consider building a custom shed on your property as a music studio. Our contractors can come in after framing is complete and insulate the building or even soundproof it. This would be perfect for inspiring artists to compose, completely get away and focus on their music, or practice a variety of musical instruments all from the quiet, convenient, and isolated location of your backyard storage shed.
Whether you are composing your next masterpiece or simply sending a kid out to practice because you're tired of hearing Hot Cross Buns for the 95th time, our storage sheds make great music studios.
There are literally endless ways to use our storage sheds for more than simply storage. Give us a call for a quote or stop by our showroom on Smokey Point Blvd. in Marysville, WA to see all the different designs, standard layouts, or customize your perfect backyard storage shed for the ideal retreat, workshop, studio, second-home, or home office you've always wanted.