Budget Ideas for a Backyard Man Cave
Budget Ideas for a Backyard Man Cave – If you have a frame for building a man cave using a shed in your backyard you are not alone. There are many homeowners who have turned a custom-built shed on their property into a space that is all them where they can enjoy some time to themselves.
Some homeowners may be reluctant to build their man cave as budgets are becoming tighter with several different factors of the current economy. But with some creative ways to budget, you might be able to put together that man cave sooner than you think.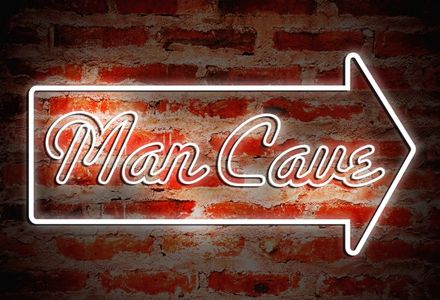 Here are some great ideas for saving some money on your Backyard man cave
Finding some furniture
The first thing many people think of when someone says looking for budget-friendly furniture is probably shopping at a thrift store or a garage sale. But sometimes these places may not have the highest quality furnishings that would last. A great place to purchase furniture at a lower price is often estate sales or finding sales on Amazon. You could even find a well-built piece of furniture that is seemingly out of style and ugly and reupholster it for a much lower cost than purchasing brand-new.
Go in with a precise plan
When you create your man cave you want to begin by asking what you want to do in the space. This way it helps you to focus your budget on the items you actually need to accomplish turning the space into exactly what you want. If you go about it with merely a plan of filling it full of your favorite things you may find yourself over-purchasing items while shopping.
Try to stick to making the space focus on two or three of your favorite activities that you want the space to be dedicated to. You also want to make sure you're picking activities that work well together for the limited amount of space you have in your shed.
You don't want to try and incorporate a pool table with a music studio and a spot for a home movie theater. These are all great ways to enjoy your time but incorporating them into the same space may require more space than you have.
Instead, try to stick to things that use similar products to enjoy. For example, a movie theater with surround sound will allow you also to enjoy video games and listen to your favorite music as well as easily provide a spot to read a book.
Tricks for fitting more in a small space
When you first envision creating your own man cave shed you might feel that you have plenty of space only to find that you now need to limit or pull back on your plans because the space does not allow it.
The great thing about using a shed as a man cave is there are plenty of ways to creatively utilize every inch of the space and get more in than you may have thought you could. One of the best ways to creatively organize your space to fit more in is to look at tiny home ideas. The tiny home movement is very popular and as such there are great products that have been made with a focus on fitting in smaller spaces. What is even better is these smaller items can often come with a lesser price tag.
For more information on a backyard man cavse in the Puget Sound area please get in touch with us anytime or stop by and see us.
More on Sheds in Snohomish County