4 Great Ways to Use Hospitality Sheds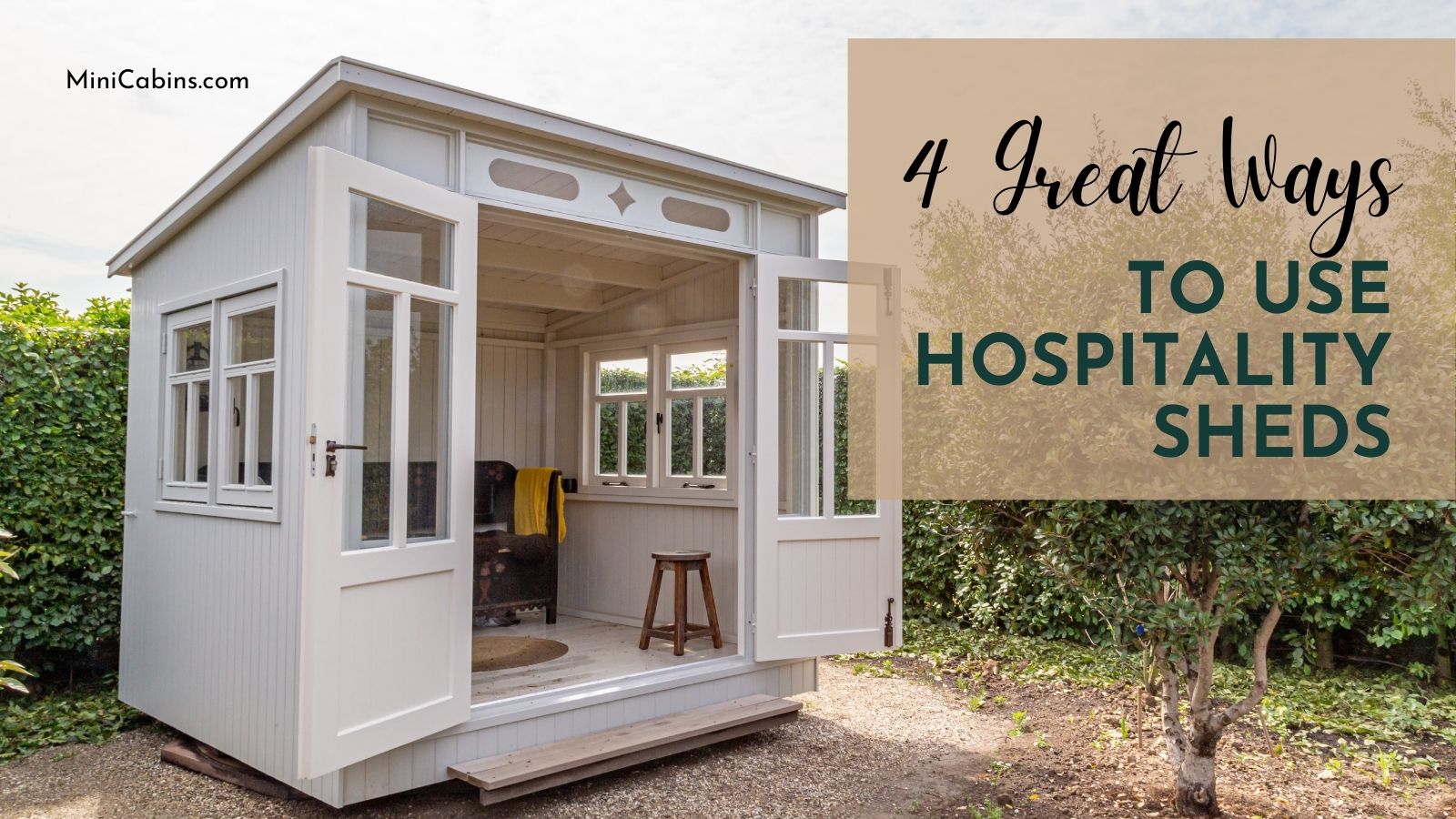 4 Great Ways to Use Hospitality Sheds – For about the last decade or maybe a little longer the common storage shed has been used for much more than keeping the old lawnmower. Today sheds are being used in many different creative ways from office space in art studios to a place to get some alone time to home gyms and much more.
One popular new creative use for the everyday backyard shed is a hospitality space. Hospitality Sheds are using a simple quality storage shed structure and turns it into a place to host guests at your home where they are completely in their own private space. Whether you are welcoming friends and want them to be comfortable in their own privacy or hoping to make some passive income by offering a vacation bungalow.
Why use a shed?
Some may ask why are sheds becoming popular for this use of hospitality. There are many reasons why a common storage shed has become such a popular option for creating a hospitality space at your home. Probably the most popular is that it is cost-efficient when compared to building an entire guest house or adding space to a home.
Some other reasons include that storage sheds are not just the plastic thing with four walls that you pick up from the home improvement store. Today sheds come in all shapes and sizes and some even have a second floor. Today's custom-built sheds come in the form of quality wood frame structures that you can easily place in your backyard.
The most popular ways that people are using sheds as hospitality space – 4 Great Ways to Use Hospitality Sheds
Make overnight guests comfortable in their own private space
A shed can be pretty easily turned into an amazing private guesthouse. It becomes a great place to comfortably host friends and family. It allows them to have their own space and not feel stressed out or uncomfortable or awkward being in someone else's space. And allows them the extra privacy of doing things their way without worrying about someone else hearing a conversation or overseeing their actions.
Having a separate house away from everything gives the ultimate privacy and quiet for a guest to retreat to whether they are tired after a long day of activity or just need a midday nap away from the hustle.
Bunkhouse sheds that feel like summer camps for kids
Turning a shed into a bunkhouse can re-create those nostalgic and fun nights at a summer camp with friends for visiting kids. It can either be an amazing place to make your home the ultimate sleepover slumber party destination or it can be a fun space for grandkids to come and visit grandma and grandpa.
Vacation hosting
Tiny homes are becoming very popular in the vacation world. More and more people are choosing to vacation in rentable tiny homes for a fun cozy getaway. It helps them to feed their curiosity about what it would be like to live in a tiny home. While others just want the experience of a new type of adventure.
There are many homeowners with plenty of property that have put up sizable sheds and turned their hospitality shed into a bed and breakfast style vacation experience. It is a much more cost-effective way to start up a vacation rental and be able to make some almost completely passive income.
Before purchasing a quality, shed and turning it into a hospitality space you want to make sure that your plans are in compliance with the local zoning laws for your property. You do not want to build a fun hospitality space only to find out that you will face a fine or have to tear it down because it is not within code compliance for your property.
For more information on custom-built sheds in Puget Sound please contact us anytime or stop by and see us in North Snohomish County near Marysville/Arlington.
More on Converting your Shed or Tiny Home into a Workout Space