Is Glamping in a Mini Cabin the New Thing?
Is Glamping in a Mini Cabin the New Camping?
Have you heard of this term called "Glamping"? It's defined as a noun, informal, the act of camping with some of the comforts and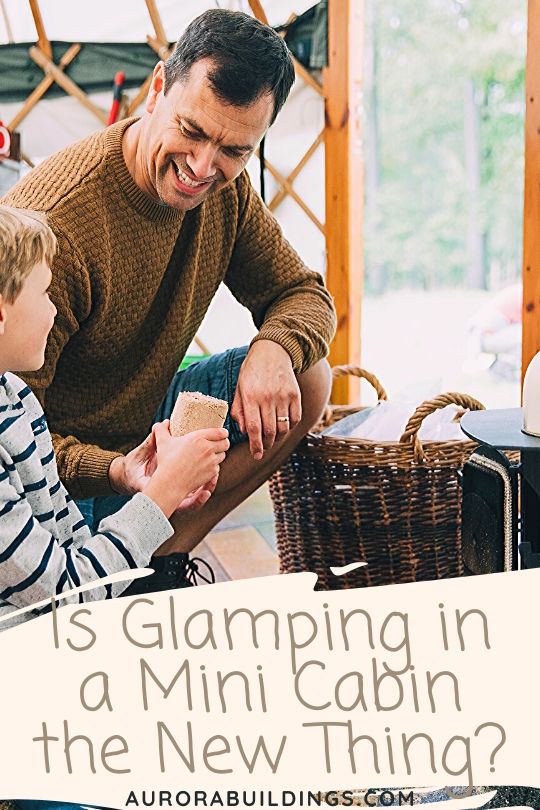 luxuries of home. This isn't just a tent in the woods, this is full-on camping luxury or glamour camping a.k.a. glamping.
It's one of the only ways a lot of people will get out there and enjoy the great outdoors and what better way to do that then in a luxury mini cabin?
Now, at Aurora Quality Builders we don't necessarily create the space that you want but we do provide the framing and the shell, one of the key things you need to start your glamping experience. Our quality buildings are made from solid wood. Not too many other places can say that, especially around the Pacific Northwest. We have so many great locations, recreational sites, campgrounds where you can actually build a permanent/temporary structure on or lots along many of our rivers, ideal for a glamping situation.
When we're talking about glamping, less is truly more and it doesn't mean that you need every single luxury of home to enjoy your luxury camping. Energy materials used in the construction and management of hotels or resorts are quite high and this is where glamping accommodations can take advantage of the surrounding elements of nature and truly be an eco-friendly camping experience.
Camping is one of the best ways to get closer to nature. Instead of stepping out of your house into your daily routine, you can step out of your mini cabin or recreational cabin and enjoy the fresh air, leisure, and truly be engulfed in nature without having to sacrifice too many of the luxuries from home. This is the escape that you've been meaning to take. Take a break from the hustle and bustle of life and work and truly enjoy the glamping experience.
Steps to the Perfect Glamping Experience: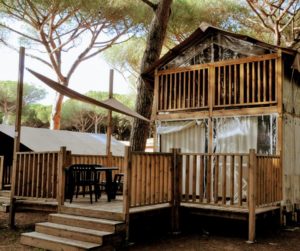 First, you want to find the perfect location. Because our cabins are built here and then transported to your site, you can custom design the building exactly the way you want it. But you'll first have to find a location. Do you own a recreational plot next to one of our rivers around here? There are some gorgeous spots in the Cascades, Olympic Mountains, or even a little bit further east in Skagit, Whatcom, and Snohomish County.
Make sure you have access to the recreational lot. We want to make sure that we can get our trucks in and out in a day and complete the project on your timeline exactly where you want it.
Make a list of all of the necessities you think you'll need. Will you want a second-story loft? Insulation, a heat source? Toilets or running water? All of these things we can talk through so that we can build the frame, get it set up, and then a contractor can come in and finish the work on the inside.
Many of our cabins are perfect for fishing cabins or hunting cabins and they're built out pretty bare-bones. But this is where the fun begins. You can design a luxury, glamping environment inside that ticks all the boxes of that luxury camping experience. We can create shelves, doors, windows, stairs, and just about anything else in the shell and the structure of the unit. It is then up to you to finish it out on the inside and making it that perfect, luxury environment.
For more information on creating the perfect glamping mini cabin for your camping experience, stop by our showroom on Smokey Point Boulevard or give us a call and schedule an appointment to discuss specifics, and how we can make your luxury camping dream a reality.
Learn more about Recreational Mini Cabins and Custom-Built Recreational Cabins