Sizing Your Backyard Shed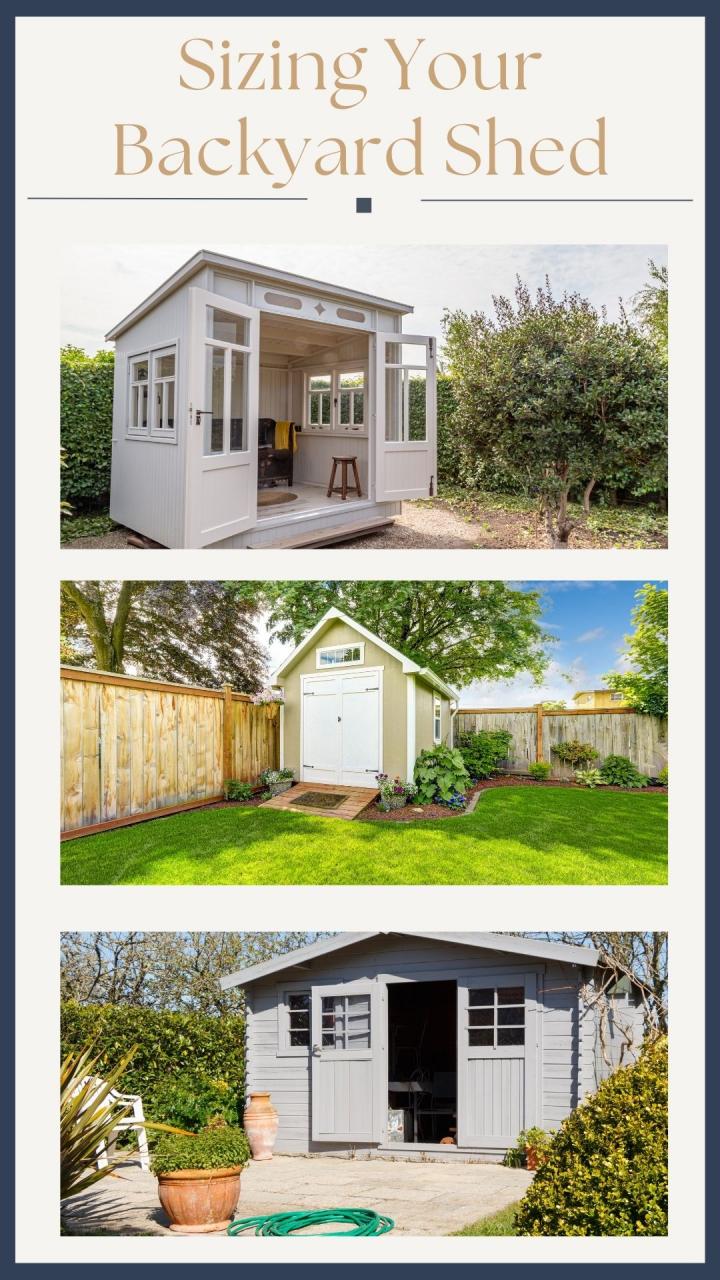 When the time comes to buy a backyard shed, size is one of the most important decisions you'll make. You'll need to consider the size of your property and how you hope to use the shed, but even those factors have variables.
Sizing Your Backyard Shed
How You'll Use the Shed
So many folks today are discovering that a shed can serve as much more than storage. There are a number of ways to enjoy a shed, as long as it's big enough to suit your purpose. For instance, if you're hoping to set up a workshop, your shed will need shelving for supplies and storage space for power tools, but you'll also want a bench large enough for assembling projects and enough room for you to move around comfortably.
Remember that shed size isn't just about length and width, you also have to think about height to make sure you can fit everything in it. For that reason, the shape of your shed also needs to factor into your decision.
What the Shed Will Hold
There's no denying that a backyard shed is a homeowners' ultimate storage solution, so get a handle on what, exactly, you expect to keep in there. If it will be devoted to bulky items like a motorcycle or ATV, your shed should be at least 12 feet by 10 feet. Most people underestimate their storage needs, forgetting, for instance, that they'll want to stash off-season sports equipment, lawn furniture, or holiday decorations in the shed when not in use.
Room for Growth
It might not be a bad idea to size up a bit for the future. After all, you may need a larger footprint as you add to your tool collection, or your kids may get into different sports that require bulkier equipment. Or over time you may decide to change how you use your shed entirely, turning what was once used solely for storage into a gym, office, or shop. Keep in mind that you need to stick to a standard size, shed builders are often happy to accommodate custom requests.
The Size of Your Yard
Perhaps you dream of a shed as big as a palace, grand enough to hold your possessions with room to spare for you to pursue your passions. Great! Just be sure it will fit in your yard. Generally speaking, a 12-foot-by-12-foot shed will suit a large yard, while an 8-foot-by-10-foot one is better for a medium-size yard.
For more information on sheds or outdoor buildings or tips on Sizing Your Backyard Shed, contact us today.
More on Converting your Shed or Tiny Home into a Workout Space