Turn a Shed into a Pool House
The opportunities presented by a garden shed are virtually endless. From home offices to guest houses to income properties, you can transform a small backyard building into whatever your home is missing. If you have a pool, consider these creative ideas for taking a small building like one of our mini cabins or garden sheds and transforming it into a pool house.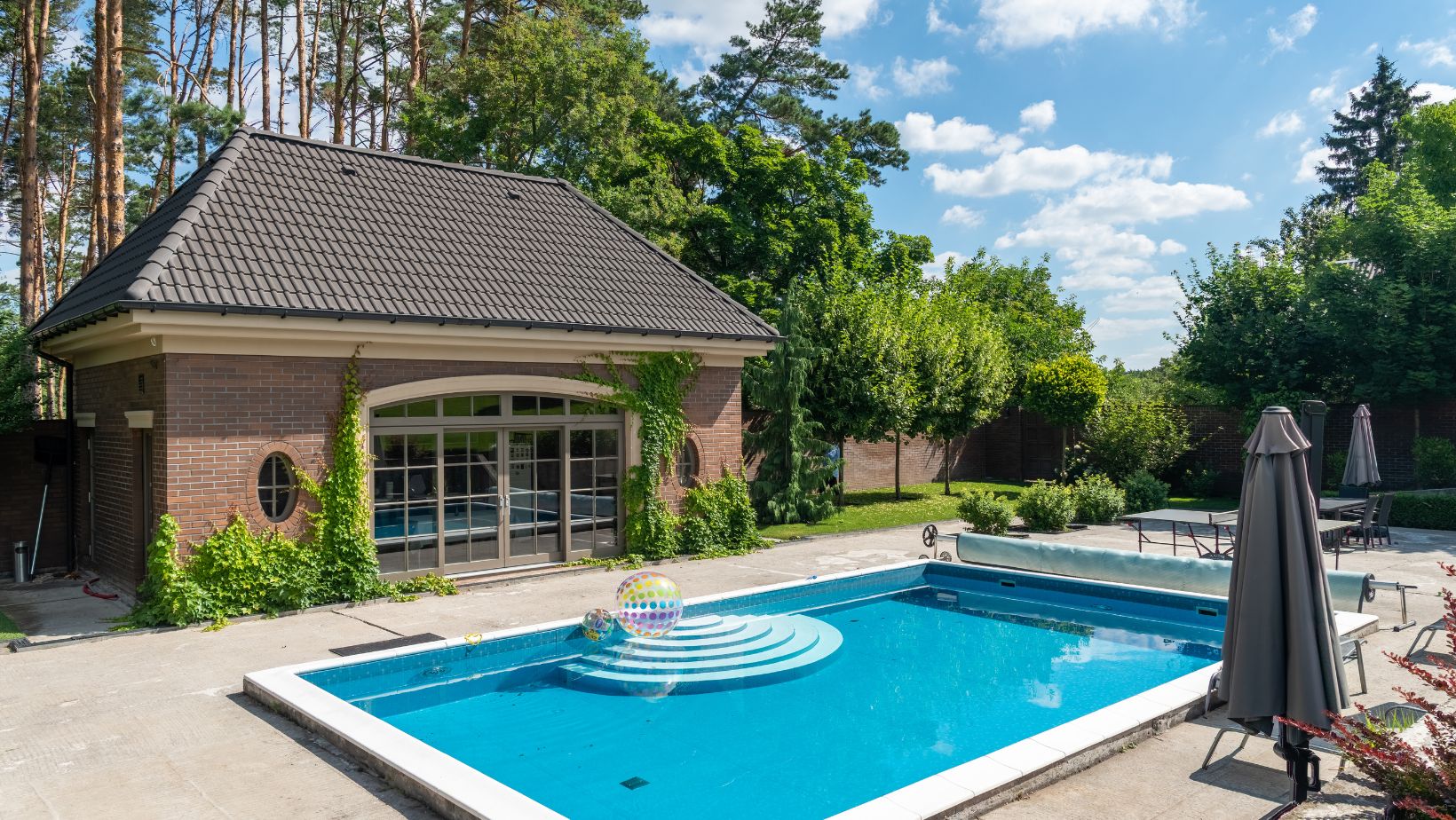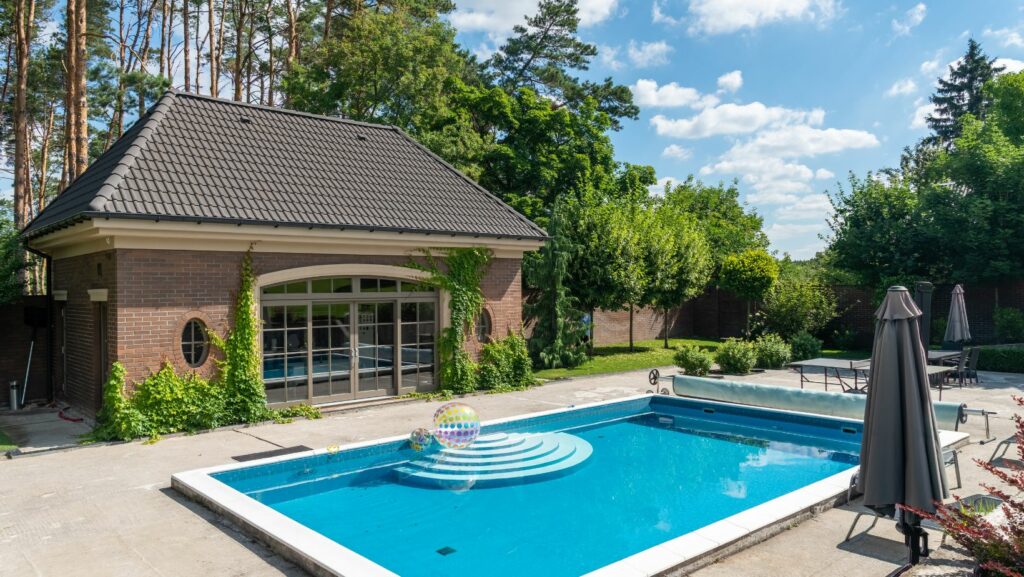 To find out more about the design process or talk with us about the project, contact us any time.
1. Determine the function of the pool house
The first step in designing your pool house is determining how you will use it. You can design a low-tech, affordable pool house that acts as a changing room, something more high end and luxurious that can serve as guest accommodations, or anything in between.
Adding this structure to your backyard represents many opportunities, so ask yourself how you want the space to be used to guide your design decisions.
2. Make it comfortable for the summer climate
Whether you are designing a simple changing room and storage area or a place to host overnight guests, you will want to keep the summer climate in mind. At the least, make sure to upgrade the ventilation in the shed by adding windows to create a cross breeze and let damp equipment fully dry.
For a more comfortable set up, consider adding fans or window A/C units to cool the pool house, in addition to upgrading the insulation.
3. Add features for entertaining
When you have a pool, you are already set up as the place to be in the summer. Throwing backyard barbecues and pool parties can become even easier when you design a pool house with hospitality in mind.
Consider adding a mini fridge or bar to the pool house to make it easy to serve drinks or snacks without guests going back and forth from your house to the pool. You can also add party features like a karaoke machine, lights and speakers, or tiki lamps and citronellas candles to make it easy to transform the backyard into a summer party at any time.
4. Consider how it will be used in the off season
Make the most of your pool house by considering how it can continue to add value when the summer comes to an end. In addition to pool supply storage, here are some ways you might use your pool house after summer:
Additional guest space when friends or family come to town
Storing seasonal decor or other items that do not need to be accessed regularly
Acting as a homeschool space or office area for homework when the school year starts back up
As you narrow down the function of your pool house, you may find that it will add more value to your property than you first expected. When you design it yourself, you can create something that uniquely fits the needs of your household, and that's what a custom backyard building is all about.
Ready to learn more about adding a pool house to your backyard? Contact us any time.