Where to Buy a Shed and Why it Matters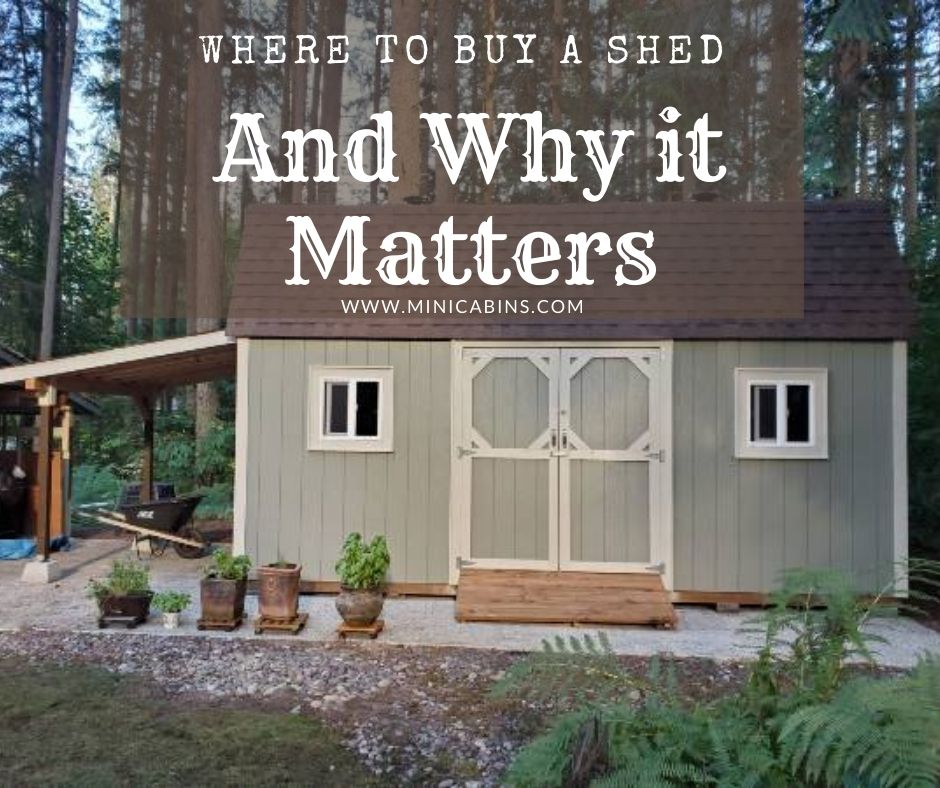 A quality shed is one of the most useful things on your property, it can give you a clutter-free garage, a clean yard, and better-protected equipment. There are several choices you can make when purchasing a shed, perhaps the two most popular choices right now are purchasing a shed kit online or from a big box hardware store and purchasing a custom made shed from a company that focuses on building outdoor structures.
At Aurora we believe the clear and obvious choice is to purchase a handmade shed from a custom builder and here is why:  
The Quality in the Construction Materials: A shed is only as good and reliable as the material it is made of. You wouldn't build your house out of cardboard, would you? Upon hearing the idea anyone in their right mind thinks its crazy. It is just as important to have a shed made of quality building materials. At Aurora Builders, we build our sheds with solid wood. We never cut corners with particleboard and other cheaper materials in order to provide a lower price or boost our profit margin. We want the shed we build you to last and that is why we only use the best building materials.  
The Way it is Constructed: All of our sheds are built by trained professionals that do this for a living. They spend large chunks of time building quality buildings and as such have extensive knowledge in doing things right. Purchasing a shed from a big box store gets you a box of parts you have to assemble on your own ( from subpar materials too). The difference in construction will also have an impact on its performance.  
Style: With a custom shed you have more freedom in your style choices. When the shed is built out of higher quality materials it will just look better too. You have the opportunity to paint your shed to match your home exactly as well so it looks seamless and cohesive and like it was always part of the property.  
Options: A custom shed is just that, custom. It gives you the opportunity to choose what you want it to look like. It can be as simple or ornate as you want it to be. Since we build to order your shed is all about what you want it to be. You can build a simple garden hut or a mini version of your home. It all depends on what you want, how much you want to spend, and maybe a zoning law or two.  Knowing what you want to use the shed for ahead of time can give us a better idea of how to build the right plan and set up for you and your budget.  
For more information on custom sheds in Marysville, Snohomish County, Puget Sound, and surrounding areas please check out our website, contact us any time, or come see us in person at our Marysville site.  Contact us today or stop by our showroom to view existing sheds and design your own.
We construct Custom Garages, Mini Cabins, Sheds, and Decks
More on Sheds and Garages: