5 Ways to Make Storing Decorations After Christmas Easier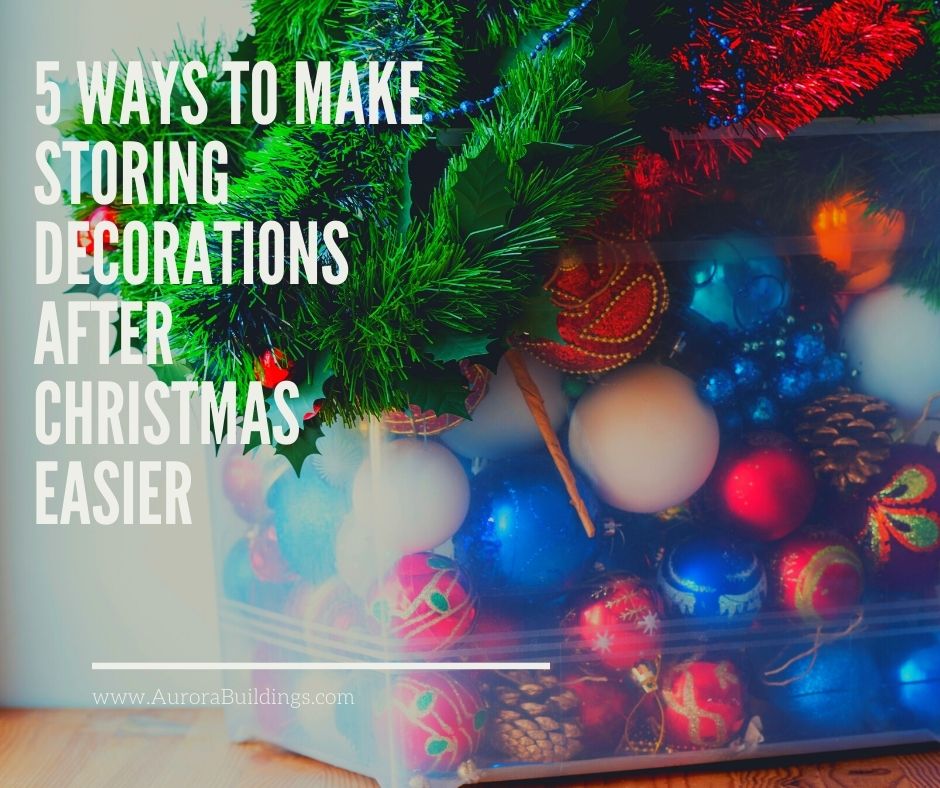 Putting holiday decorations up at the beginning of the season is fun and exciting, putting them away is not as fun. Sometimes just the thought of getting all of that stuff back into storage can quickly become overwhelming. With the right storage solutions, equipment, and strategies putting away those Christmas decorations doesn't have to be such a dreaded task anymore.
Here are 5 Ways to Make Putting Holiday Decorations Easier and Keep Your Shed Looking Great Too.
Keep it All in One Area
It is easy to forget where you placed some favorite items you want to display or forget you have certain items when they are not all together in the same space. It can even lead to the over buying of decorations when you go out to get more of what you already have but can't find or forgot you had. The easiest way to avoid all of this is to keep everything in the same area. Not just the same room or shed, but the same area in the shed. This way you know that you know everything for Christmas is right there in that spot.
Labels and Color Coding
The easiest way to find what you want when you want it is to store it in the same color of bins and to label them all with the contents inside. Some companies even make red and green bins so it is very easy to tell where the Christmas items are. You can even go an extra step and get bins made specifically to store certain items including wreaths, lights, ornaments, and trees. You can even pack things that go in a certain room in a certain box.
If you do not want to invest in all-new color-coded storage bins go with color-coding your labels. For example, everything with a red label on the front is for Christmas.
Bike Holders are Great for Wreaths
To limit the chance of crushing your wreaths purchase a few inexpensive bike hooks and hang your wreaths on them in the shed. It is an easy way to see which ones are for what season and they are super easy to quickly hang up on the hooks and quickly take back down.
Declutter Before You Stores
If you did not use an item this year, have not used it in a while, or just simply think to yourself "why am I putting this out," then get rid of it. Don't place items back into storage that you do not use or like. You are just making the job harder on yourself.
Make Sure You Have a Quality Space to Store Your Things
If you store your holiday items in your shed, make sure it is in top working condition so that your things stay in great condition. No one enjoys climbing into the rusty broken-down shed to get what they need. If your shed is beyond fixing it is time for a new one to keep all of your things in good shape.
For more information on our custom sheds in Puget Sound and surrounding areas please contact us any time or come see us in Marysville. We construct Custom Garages, Mini Cabins, Sheds, and Decks
More on Sheds and Garages: