3 Point Checklist When Shopping for a Shed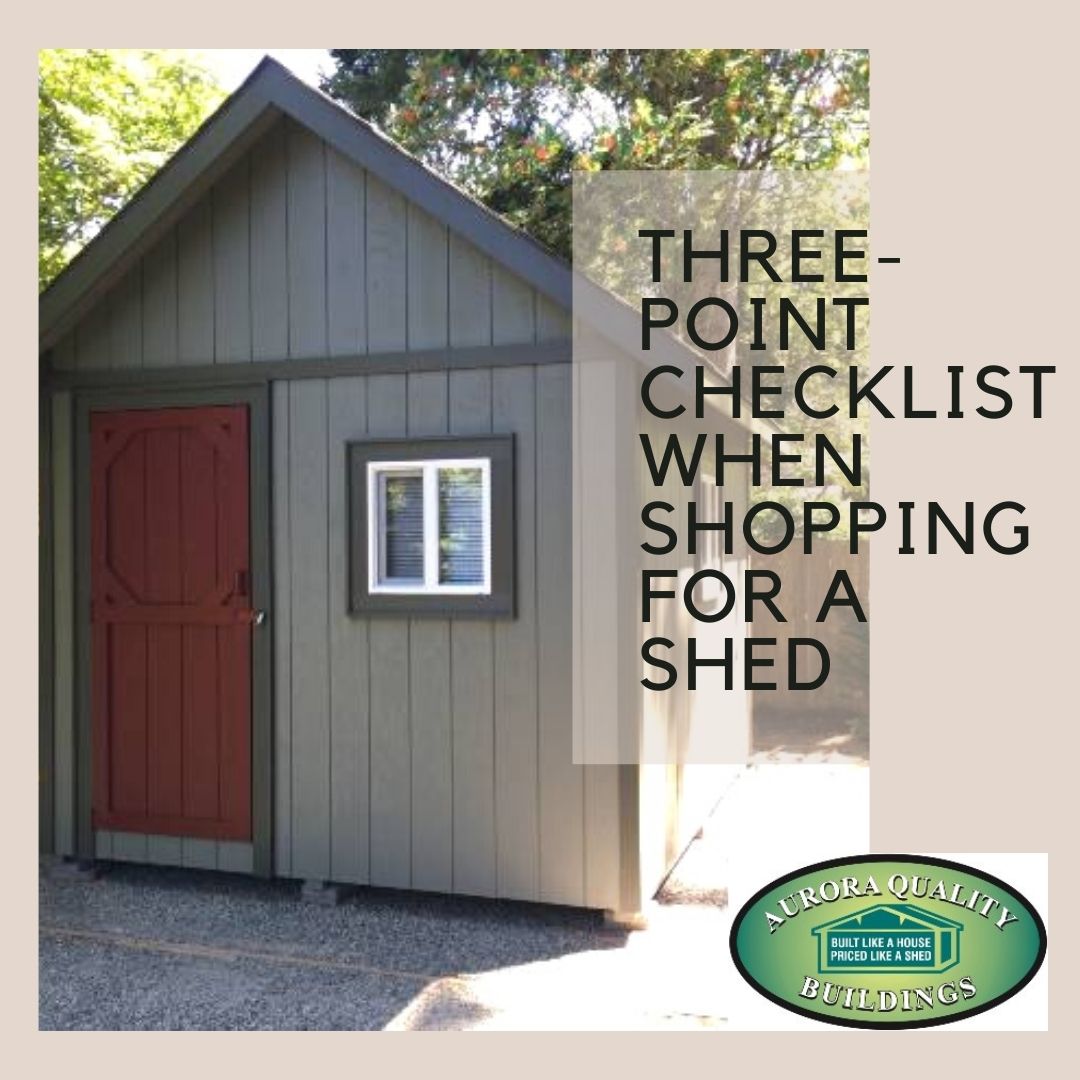 Shopping for a shed? A backyard storage shed is valuable for so many different things. You can use a shed for the standard garden storage, and the storage of other outdoor items around your home. You can use one as a very tiny guest home to provide overnight guests with the utmost comfort and privacy when visiting your home. You can set up a shed as your very own getaway space for your favorite things. You could even use a shed to house a motorcycle or maybe some quality egg-laying chickens. Three Point Checklist When Shopping for a Shed
Here is a Three Point Checklist When Shopping for a Shed
Quality
When purchasing your backyard shed you will quickly realize in your shopping that they are not cheap. With the significant investment, you are making you want to make sure that your shed lasts for several years to come. Make sure that you are choosing a custom-built shed made of the highest quality materials that can stand the test of being outside and all types of weather.
Purpose
As mentioned above the shed can be used for many different things in your backyard. What will you be using your shed for? Do you have enough space for the type and size of shed that you would like? Do your HOA or local zoning laws allow you to build the type of shed you are hoping for on your property? Knowing how you plan to use your shed and where you hope to place it, as well as the rules of being able to place it on your property, will help you in choosing the size and type of shed that you will need.
Budget
Of course, when making a large investment in a custom shed you all want to make sure that you have your exact budget ready to go. When some shed buyers look at their budget they begin to consider if going with a cheaper pre-fabricated shed would be better as they can get more shed space for their money. This however can be a costly trade-off as these types of sheds are not made of strong and durable quality materials that will last a longer amount of time and hold up to the job you need it to.
Do-it-yourself options are also cheaper, but they can be a risk especially if you have never built a shed before. It is very easy to improperly install a shed structure in your yard.
For more information on custom-built sheds in North Snohomish County and the Puget Sound areas please contact us anytime. You can also find more information about our available shed products on our custom-built shed page on this website. Including everything that is included in your shed purchase and warranty information.
You can also come by and see our quality-built shed products in person at our business site in the Smokey Point area near North Marysville and Arlington in North Snohomish County. Or you can email or call us at any time when you're shopping for a shed.
More Tips on Sheds: