Common HOA Shed Restrictions to Be Aware Of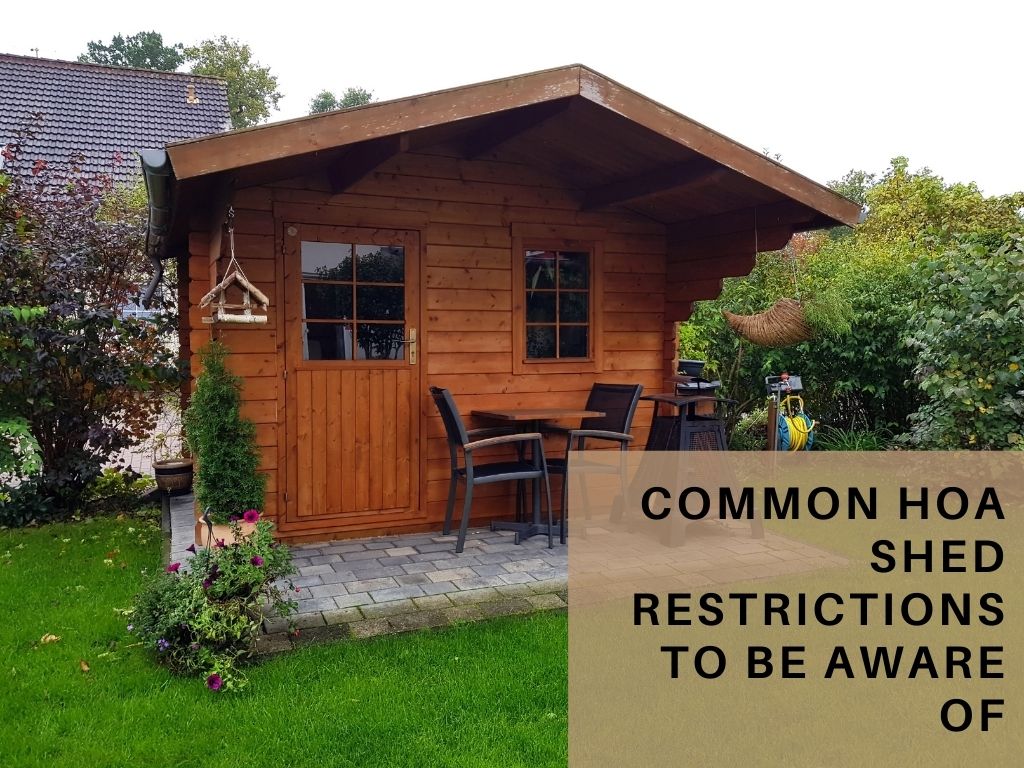 For homeowners living in a community with an HOA, restrictions could get in your way of your custom backyard shed plans. Before taking action on your plans for your custom shed, you should make sure that you know all of the HOA rules for your property as well as any local zoning rules.
Here are six common HOA shed restrictions that homeowners should be aware of and prepared to face with their HOA:
Getting Preapproval
Often homeowners associations will allow for sheds to be built on properties, but they want to make sure they see the plans for your shed and have it go through an approval process before it is put up on your property. In most cases an HOA will ask for you to submit a plan, blueprint, or maybe pictures of what the shed will look like before they approve the shed to be built on your property.
Size Restrictions
Many HOA rules state that there is a maximum dimension allowable for backyard shed buildings on properties in the community. Several HOAs state in their bylaws that a shed is allowed to cover no more than 1% of the lot.
Height Restrictions
Height is something most often regulated by HOAs as the height of a shed can be an eyesore from other properties. Most often a height restriction is put in place to ensure that the shed does not look like it is overbearing as compared to the house or is a sore thumb sticking out and awkwardly visible from other places in the community.
Placement
Where you build your shed on your property could actually be under restriction as well. In some cases the rules will state that you need to have your shed a certain distance from the street so that it is not visible from the street or that it needs to be a specified distance from the property line which is also most often the case with local zoning laws. When building your shed you will want it to be in a place that is convenient for you, but also allowed by both the HOA and the local zoning government.
The Style
With HOA's most often the shed rules will have to deal with appearance. Some HOA's want to make sure that your shed blends seamlessly into the neighborhood and does not stick out and draw unneeded attention. That it will be something that is stylish and harmonious with your property and the ones surrounding it. That the shed becomes like a part of the community rather than an unsightly piece that sticks out from it. Some homeowners associations will go as far as to regulate the type of material you can use to build your shed and what colors it can be as well as the actual architectural style.
Each homeowners association is going to have its own specific set of rules, especially when it comes to building things in your yard. Regardless of what those specific rules are for your housing community, it is smart to check your bylaws before you build your shed.
For more information on custom-built sheds in North Snohomish County, please contact us anytime or come by and see us in the Smokey Point area near North Marysville and Arlington.
More Tips on Sheds: