Licenses and Permits to Think About Before Starting a Business from Your Backyard Shed
There has been an uprising in homeowners beginning their own home-based business out of a shed in their backyard.  People get excited just thinking about being their own boss, doing exactly what they are passionate about, and having no commute time. One thing many small home-based business owners forget about though is the critical step of mandatory licenses and permits.
Neglecting to get the necessary legal permissions to do business can cause quite a mess further down the road when it is found out you are operating without them. It could lead to fines, suspending operations, or even a complete shutdown. What specific permits and licenses your business will require depends upon the exact location that you plan on doing business from. It is best to contact the small business association for specific requirements or contact legal personnel that specializes in small business in your area for help.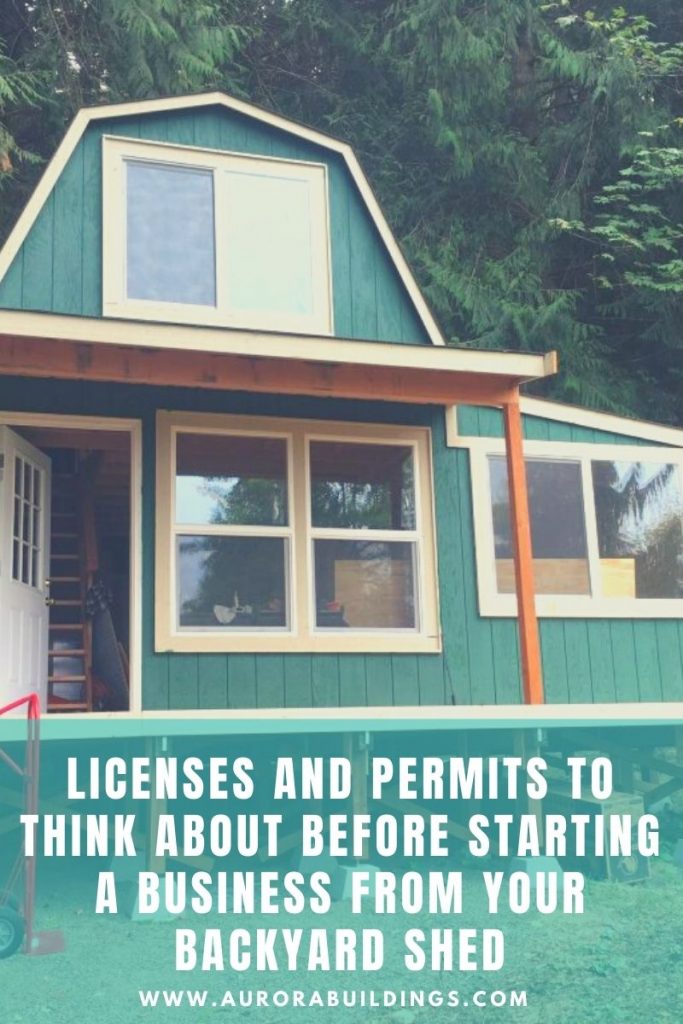 Here are 5 General Small Business Permits and Licenses You May be Required to Have Before Starting a Backyard Business.
General Business License
All businesses, even home-based ones with tiny or no profits, need to have a business license. This is a basic license issued on a city or county level to be able to conduct business in your immediate area. If the city or county you live in does not have a business licensing department you can go to the local tax office. The license may be labeled as a business tax certificate, reseller's certificate, or license.
Zoning Compliance
This falls in the permit category. Before you build that shed in your yard to house your business, you will want to make sure the specific type of business you plan to run will be permitted in your yard. If you have a homeowner's association make sure their rules will allow it and if they require board approval. You also need to check with the city/county for home business zoning laws.
Professional Licenses
Specific types of businesses like daycares and hairstyling or even legal services need state and/or federal licensing or certifications. Look at your state website to see what is required from your business or if a higher level of licensing is required.
Health and Safety Permits
If you plan to receive customers in your backyard office or store certain types of inventory, you may need to obtain health and safety permits. These type of permits require special inspections. A small number of businesses will require an environmental license or health permit. This would be businesses that make or resale food and beverage products or some hair salons.
Sign Permit
If you are planning to put up signage to let people know where your business is, you will want to make sure it falls in line with local ordinances. These can govern the size, type, and location of your signage. Sometimes lighting a sign can be regulated as well. If you have an HOA they will probably have some rules as well.
Related: How to Determine How Much Office Space You Need
Sales Tax License
In some areas, a sales tax license is needed. In some areas, this is just included with the general business license. When applying for the general license ask if the extra tax license is required and they can tell you where to get one.
Before spending a large investment in building a business in your backyard shed, make sure you have the proper permission to conduct that business and protect your hard-earned invested cash.
For more information on building a custom shed in a Snohomish County yard that you can comfortably work out of, come visit us or contact us anytime.
For more information on building a custom garage in Marysville and surrounding areas please check out our website, contact us, or come visit us any time.  We build custom garages in Snohomish County and surrounding areas. We construct Custom Garages, Mini Cabins, Sheds, and Decks
We construct Custom Garages, Mini Cabins, Sheds, and Decks
More on Sheds