Incorporating a Home Office in Your Tiny Home
It's no surprise that the tiny home trend is here to stay, as more people realize how much they have to gain by losing a little square footage. By customizing a tiny home, you can create an efficient use of space that is budget friendly, eco friendly, and frees you up to pursue more goals.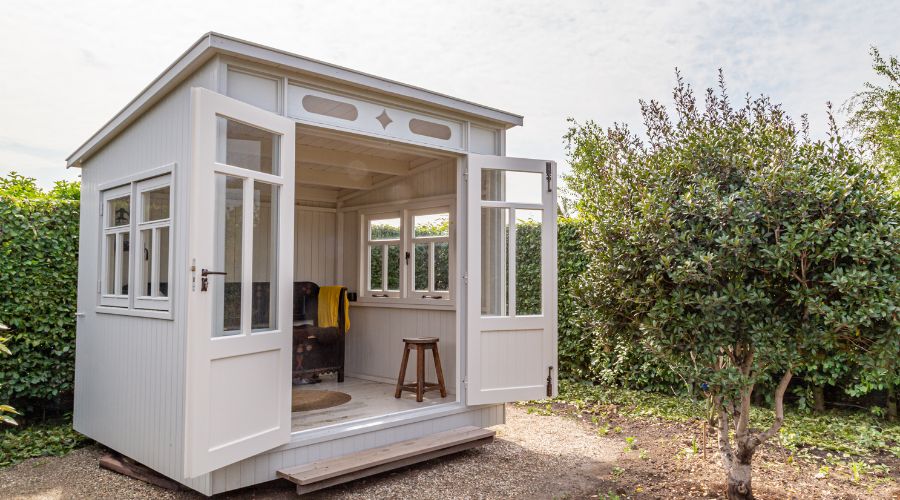 Do you wonder how you can incorporate a home office space into your tiny home? Having a dedicated space to work can become a challenge in minimal square footage, but with some creative design and a thoughtful strategy, you can design a space that is both functional and aesthetically pleasing. We have some ideas to help.
1. Utilize vertical space
While the footprint of your home office space may be minimal, you are likely able to find some vertical space that can be leveraged for storage and/or design value. Take full advantage of the wall and ceiling space around your desk.
Some of our favorite creative vertical space solutions for home office spaces include:
Hang files on the wall instead of storing a filing cabinet
Store office supplies like pens, scissors, and post it notes on the wall is small organizers so that your desk does not have to be as spacious
Instead of a desk lamp, hang a pendant light over the space
Decorate by hanging art on the wall or from the ceiling rather than setting decorative pieces on the desk
2. Choose multifunctional furniture
Whenever you are not using your home office space in a tiny home, it's nice to able to use the space in another way, or store it. Look for creative, multi-functional furniture that will make your home office work in the space even after the workday is done.
Try a desk that is mounted on hinges and can be folded away when not in use. Instead of a traditional desk chair, look for something that folds, or something that also works in the living space.
3. Streamline your color palette
If your home office space will be located in your bedroom or living room, make sure the aesthetic of the workspace makes sense with the rest of the room. Streamline your color palette and incorporate the same design in your home office zone as you have in the rest of the space to make it beautiful to look at even when you are not working.
4. Be thoughtful about lighting
Lighting is one element of design that is often overlooked, but packs quite a punch. Aim to have a natural lighting source near your workspace to avoid it feeling gloomy, and choose an artificial light source or two, as well. When you have multiple lighting options, you can tailor the lighting to your unique preference depending on what the time of day, weather, and mood warrant. You just might be surprised how much the right lighting affects your workday.
5. Choose digital over physical storage wherever possible
Wherever possible, opt for a digital storage solution for your work. Digital files can be stored securely and backed up on hard drives and cloud storage, kept even more safe than they would be in physical storage and without taking up any of your precious tiny home square footage.
To learn more about designing your tiny home, contact us any time!