How to Prevent Moisture Damage in Your Garden Shed
A garden shed can be the perfect place to store your gardening tools, in addition to providing workspace and additional storage for things you would like to get out of the garage. If you live in a humid climate or somewhere it rains and snows for much of the year, you may be concerned about how to prevent moisture damage in the shed, which might result in a major mess or damage to the expensive tools you have inside.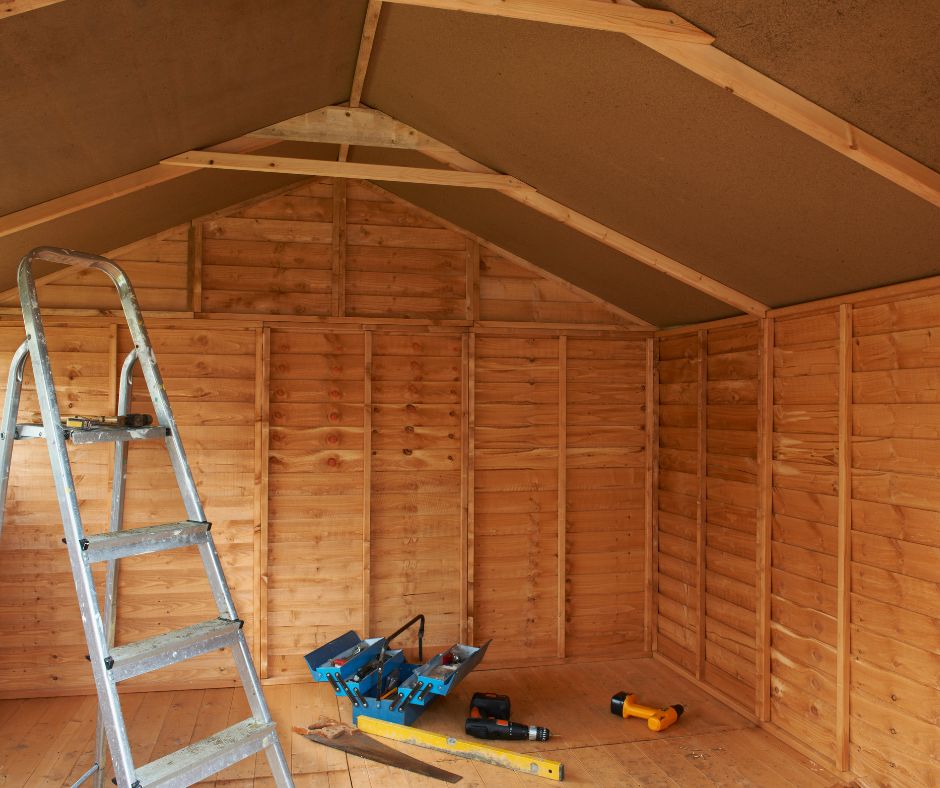 Start by ordering a high quality structure, like one of our customizable garden sheds. Available in a range of sizes with upgrades and features, our garden sheds can be designed suit the unique needs of your property. Contact us any time to learn more!
To preserve the quality of your shed as long as possible, keep these tips in mind to protect the inside from any moisture.
Seal Doors & Trim
When your shed is delivered and assembled, immediately seal the doors and trim with caulk to eliminate buildup of moisture as much as possible. Pay attention to all seams, including:
Where siding sections join
Around windows
Around doors
Air vents
Trim
Where walls meet the roof
Prioritize Ventilation
Even if you do a great job sealing the shed, moisture is bound to be present at least to some degree. Depending on your climate, it may be more or less severe. To deal with ongoing moisture, strategically prioritize ventilation in the shed. Some ways to do this include:
Install a window fan
Add ceiling vents
Allow fresh air to circulate whenever possible
Add a Shed Dehumidifier
Shed dehumidifiers can be a great ongoing solutions, especially during wet seasons or in a particularly humid climate. Close all windows and doors before operating the appliance, letting it run as often as daily to protect the contents of the shed.
Keep in mind that you should choose to either install a vent or a shed dehumidifier, not both. Vents can work against what the dehumidifier is trying to accomplish, so pick one of the two. If you are not sure which is best for your climate or what you are storing inside, feel free to talk with one of our experts and ask any of your questions.
Calcium Chloride
Calcium chloride is a chemical that can be used to control moisture in the garden shed. You can place containers of calcium chloride around the inside perimeter of the shed and draw moisture and humidity out of the air. When you purchase a package of calcium chloride, the package will have information to help you determine how much you need to cover the cubic feet you are trying to keep dry. As with any chemicals, going this route require familiarizing yourself with the safety practices recommended on the packages, and making sure you can keep pets and children safe from it. Because the calcium chloride is used inside the shed, this is usually a reasonable precaution to take.
Ready to learn more about designing the right garden shed for your backyard? We can help, so contact us any time.