How to Choose the Right Garden Shed for You
A garden shed can provide much needed storage for equipment, tools, and supplies. Choosing the right size and features for your needs can be overwhelming, but it doesn't have to be. We have a variety of high quality garden sheds to choose from, all customizable to meet your unique needs. To learn more, contact us any time!
In the meantime, consider these questions to decide what size and style of garden shed is the best fit for you.
What do I plan to store in the shed?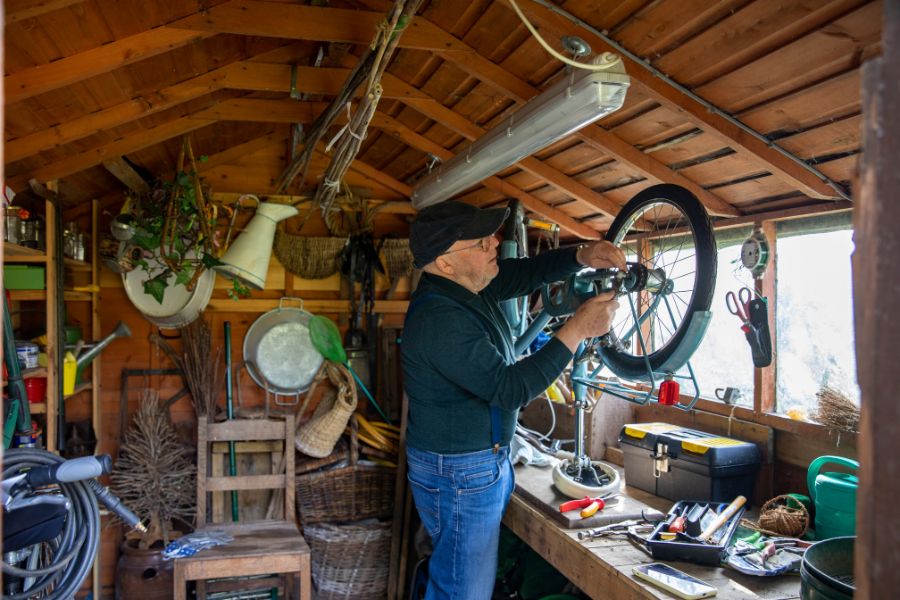 Start by considering what you will store in the shed. This will help you get an idea of how large the shed should be and whether you need any specific features, like a large door that will accommodate a ride-on mower.
Make a list of all the things you would like to store inside. In many cases, the most efficient use of a garden shed includes storing more than just garden and lawn care tools inside. You may want to add shelving to store seasonal decor, or perhaps adding a workbench will allow you to free up valuable real estate in your garage.
If you plan to store chemicals of any kind in the shed, proper ventilation will be absolutely essential for your safety and the preservation of the materials. Consider any fertilizers, paints and stains, or other hazardous materials that you plan to keep in the shed and make sure you are confident about safe storage practices when you make your plans for the shed.
Is this space going to be multi-functional?
Decide if you plan to use your shed as storage only, or if you want the space to meet other needs, too. Many people find that by upgrading their shed to feature more space and some natural lighting, it becomes multi-functional. Create a hobby space, a well-lit place to start seeds, or even a cozy reading nook in your customized garden shed by incorporating unique upgrades.
If you plan to make the space multi-functional, incorporating a sky light, windows, or a battery powered light fixture is a great way to make sure you can use the shed without dealing with poor lighting. You don't necessary need to run electricity to the shed to make it work, but both power and water can be a great addition to the shed. Adding a hand washing sink, overhead lighting, and a couple of outlets can really take your garden shed to the next level.
Will I require unique features based on my climate?
Depending on your climate and the location of your property, you may want to consider upgrading your shed to include a moisture barrier or additional ventilation in the roof. A well ventilated shed is key to keeping everything stored inside in its best condition. If you live in a particularly cold climate, you may also want to consider adding some insulation to the shed, depending on what will be stored inside throughout the winter.
Ready to learn more or order your custom garden shed? Contact us any time.