HOA Guidelines & Tips for Sheds
Are you ready to set your backyard up with more storage so things can be organized, clean, and convenient? That's a great plan, but you may need to pause for a moment if you live in a community with an HOA. Often, these organizations will have rules about the types of structures that can be set up on your property, including sheds. 
Today, learn how to ensure that you are HOA-compliant when setting up a shed with these simple guidelines and tips. In just a few minutes, you'll be ready to move forward with adding a great shed to your yard. Let's get started!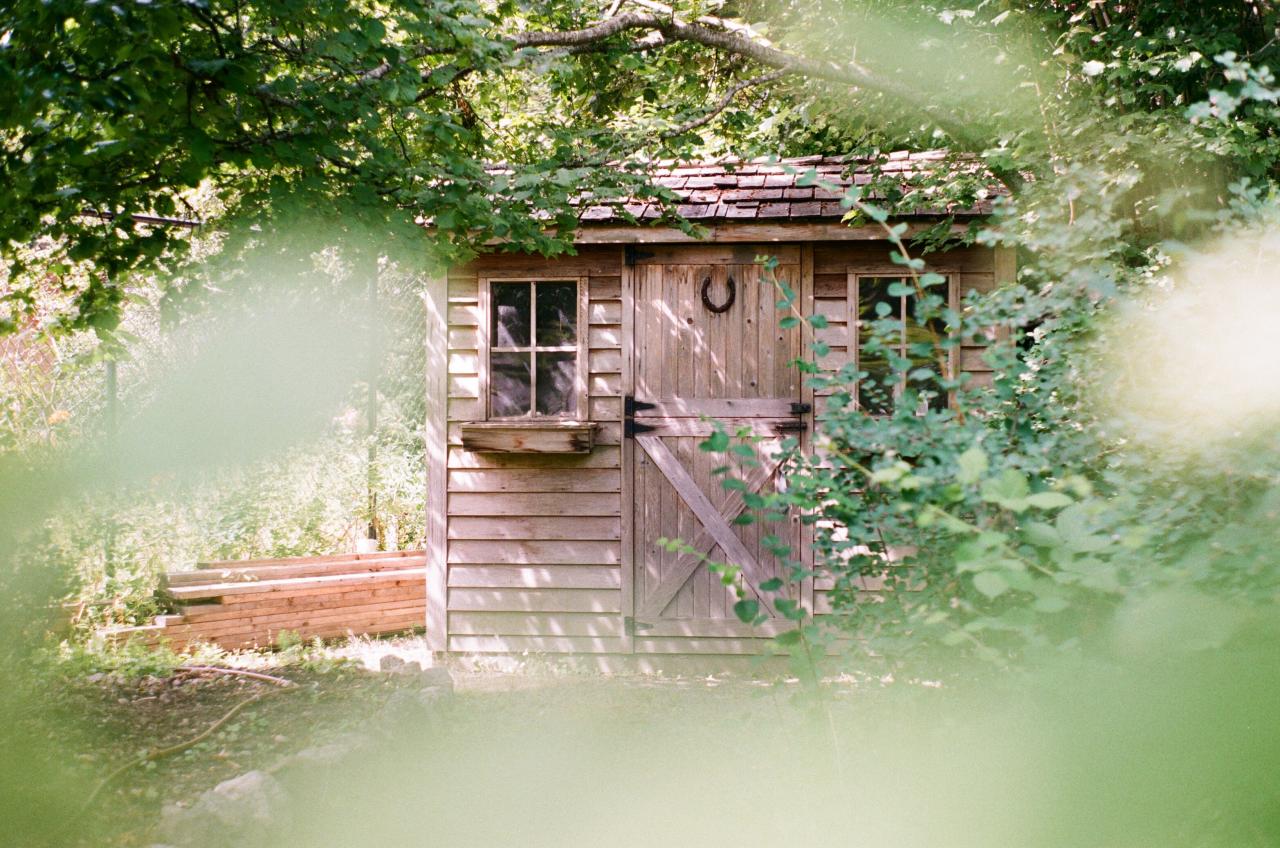 Photo by Sebastian Huxley on Unsplash
HOA Guidelines: How Do They Apply To Sheds?
Homeowners' Associations, also known as HOAs, apply rules to the ways that certain aspects of a property must be kept for the overall well-being and safety of the community.  
According to Darren Robertson of Northern Virginia Home Pro, who specializes in HOAS and selling Northern Virginia condos, many individuals seek neighborhoods with HOAs because these associations help to ensure a safe, friendly, and strong community atmosphere.  
For example, while the HOA may dictate what type of mailbox should be used in the neighborhood, they also set up rules about parking and noise to ensure everyone's comfort.
When it comes to sheds, there are a few types of restrictions that may be enforced in your community:
Footprint:
The HOA may establish how much total square footage of land a shed can occupy. Typically, this is done either as a flat number or as a percentage of your total lot size.
Height:
The HOA may also dictate how tall a shed can be. Usually, there will be height limitations for both the walls and the total roof height.
Location:
There may be limits on how close to the home or property line a shed can be located. Some HOAs also do not allow sheds to be visible from the front of the house to keep up the uniform appearance of the neighborhood.
Materials:
The HOA may limit what type of shed can be installed. For example, most HOAs do not permit sheds that do not have a concrete or wood floor. Some do not allow a specific type of sheds, such as metal sheds, due to the noise they create.
Color palette:
Just as the HOA usually has a set of approved colors for the facade of your home, your shed will likely need to fall within the same color palette of your home.
As you can see, there are a lot of limitations that you may have to work within while installing a shed if you live in an HOA community. This may not have been something that you considered before buying a shed. Hopefully, you're reading this before you make any purchases so that you can ensure you stay within the necessary guidelines.
Tips For Getting A Shed With HOA Rules In Place
There's a lot to keep track of when determining how and where to install your shed while living in an HOA community. These tips should help you ensure that you are as prepared as possible and do not face any delays due to HOA guidelines.
Tip #1: Read The HOA Rules
The first thing you should do is read up any HOA rules that may apply to your shed. If there aren't any explicit references to sheds, but the HOA does have authority over your yard space, reach out to the association to find out what you should know before buying and installing a shed.
Avoid wasting money and time on a shed you will have to remove by doing your research first; you'll be thankful that you are well-prepared rather than overwhelmed.
Tip #2: Prepare Your Plan
Many HOA committees will request that you submit a plan for approval before making any changes to the exterior of your property. This is common for things like new siding or a color change, but it can apply to installing sheds as well.
Your approval plan may need to include the following:
Site plan: A document that shows where the shed will be, the size, and the entire property's layout.
Shed style and size: Images and descriptions of the shed's size, style, and colorway. This should include specific sizing information.
Topographic map: A map which shows where the shed will be in relation to property lines and easements.
Before you put together your plan, make sure that you know exactly what is needed, comments electrical handyman Dmitri Kara. Having a clear idea of the finale results will prevent any unnecessary issues on compatibility issues, wiring, plumbing, etc.
Tip #3: Work With An HOA-Compliant Company
It can be very helpful to work with a company that is familiar with common HOA regulations. Shed builders and installers that have worked in HOA areas will be aware of what needs to be done, which shed types are most likely to meet approval requirements and other key factors.
Consider shopping with a company like Aurora Quality Buildings with a wide variety of HOA-compliant sheds ready for you while still incorporating your custom needs. 
For more information on custom quality-built sheds in Puget Sound and surrounding areas, please contact us anytime or stop by and see us in the Arlington area on Smokey Point Boulevard.
More Tips on Sheds: