Gardening And Landscaping: Top 5 Ways To Make It Simple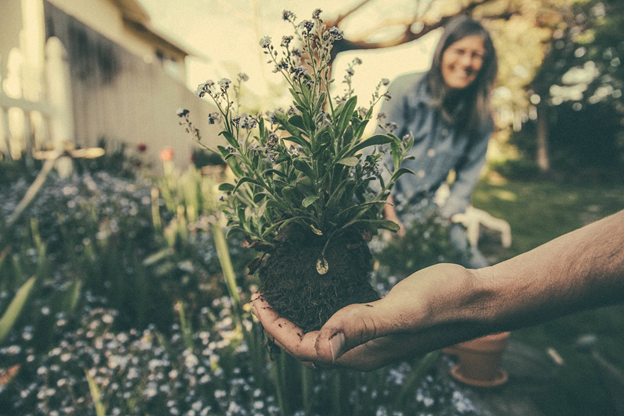 Our gardens are a place where we can relax and enjoy the fresh air. Some gardens are used for cultivating vegetables. Others might be a small sanctuary where we can escape the busyness of the world. When you add to this that gardens can even enhance the quality of our lives, there's no doubt we should put extra love and care into our gardening and landscaping projects. 
The problem, though, is that it's sometimes difficult to know where to start. Gardening projects can be difficult to tackle, so how and where should you begin? The following five tips will help make your gardening and landscaping project less of a challenge. 
Consider the location of your outdoor space
One of the top landscaping design tips, which all the experts and professionals follow, is that the location of your garden can impact the final design in many ways. That's exactly why it takes first place in our list of landscaping and gardening tips. You'll first want to think about the sunlight. A north-facing garden will get sun throughout the day, making it much easier to grow and maintain plants. This will impact your garden design, including where you decide to grow your plants or where you decide to lay a patio. 
Then you might consider the wind. Which direction does it come from? Will planting certain trees in certain locations help to isolate your garden from a strong prevailing wind? The location of your outdoor space is fundamental to your design, so think about this beforehand and keep a note of any location features that might influence your landscaping plans.
Locate the focal point of your outdoor space
Creating a focal point is our second tip. Where should your focal point be? It's something you will need to decide, as it will both enhance and transform your gardening and landscaping DIY project in various ways. 
The observer's eye is unsure where to focus and will quickly 'sweep' over the entire landscape without taking in the beauty of the space. A focal point that includes a water feature, a sculpture or a captivating plant will attract the eye towards it, and will encourage the observer to take in the garden at their own pace. 
Contemplate what your garden's purpose is
A garden's purpose isn't just to look appealing (though this might be an important factor to you). No, it can also serve various purposes. Traditionally, among other purposes, gardens were excavated and used to grow food, vegetables and herbs. So, is that the purpose of your garden? Or does your garden have another purpose, such as being an additional space for your children to play in? 
Thinking about the purpose of your garden can help you with the design, which will in turn help you fulfil its purpose at the end of the project. You'll just need to keep the intention of your garden in mind when planning and execute the plan carefully while staying aware of certain location factors such as the sun and prevailing wind.
Think about your landscaping 'must haves'
Your landscaping needs will differ from others – that's what makes your outdoor space unique. For your garden, you're going to want specific features that will considerably shape the design. These specific features will help you achieve the purpose of your garden. 
So, think about your landscaping 'must haves'. Do you want to incorporate a front porch or decking? A beautiful garden shed to store your tools? How about a shaded reading nook with a hammock? Or even, as we've mentioned, a small designated area for a vegetable patch? Once you have thought about what your garden requires, put pen to paper and use your imagination to create the design.
Be aware of the unique features of your garden
Your garden is unique. It has existing features that have been there for years, from shrubs to particular soil types, and these features significantly set it apart from other plots of land. We recommend you become more familiar with your garden's unique features when it comes to commencing the landscaping process. Doing this beforehand can help you prepare and plan for any landscaping renovations you want to carry out. 
Are there any existing plants you would like to remove? What is the quality of your soil composition? These are just a couple of the unique features that can impact your final design.
Landscape designing for your garden
Creating a top landscape design is not always easy. There are plenty of variables you'll need to contemplate. Remember to:
Consider the location of your garden
Create plans that consider your garden's unique features, and
Create a focal point
You'll soon have a stunning and spectacular outdoor space to enjoy, relax in and take in the beauty of nature. 
If you're ready to spruce up your garden, it's time to hide away and protect your tools and invest in a garden shed. At Aurora Quality Buildings we provide custom and standard garden sheds made out of 100% U.S.A. materials. Get in touch today to find out more.