Does Homeowner's Insurance Include Your Shed?
Reading through your homeowner's insurance policy can take a long time and be overwhelming. Many homeowners want to know whether a detached garage or a stand-alone backyard shed is covered or can be covered under their homeowner's insurance. Some people use their sheds as home spas complete with hot tubs and gym equipment worth tens of thousands of dollars. Other homeowners might have thousands tied up in yard tools and equipment. Either way, it pays to know if a standard policy covers the contents. So let's take a look at the typical answer considering most policies.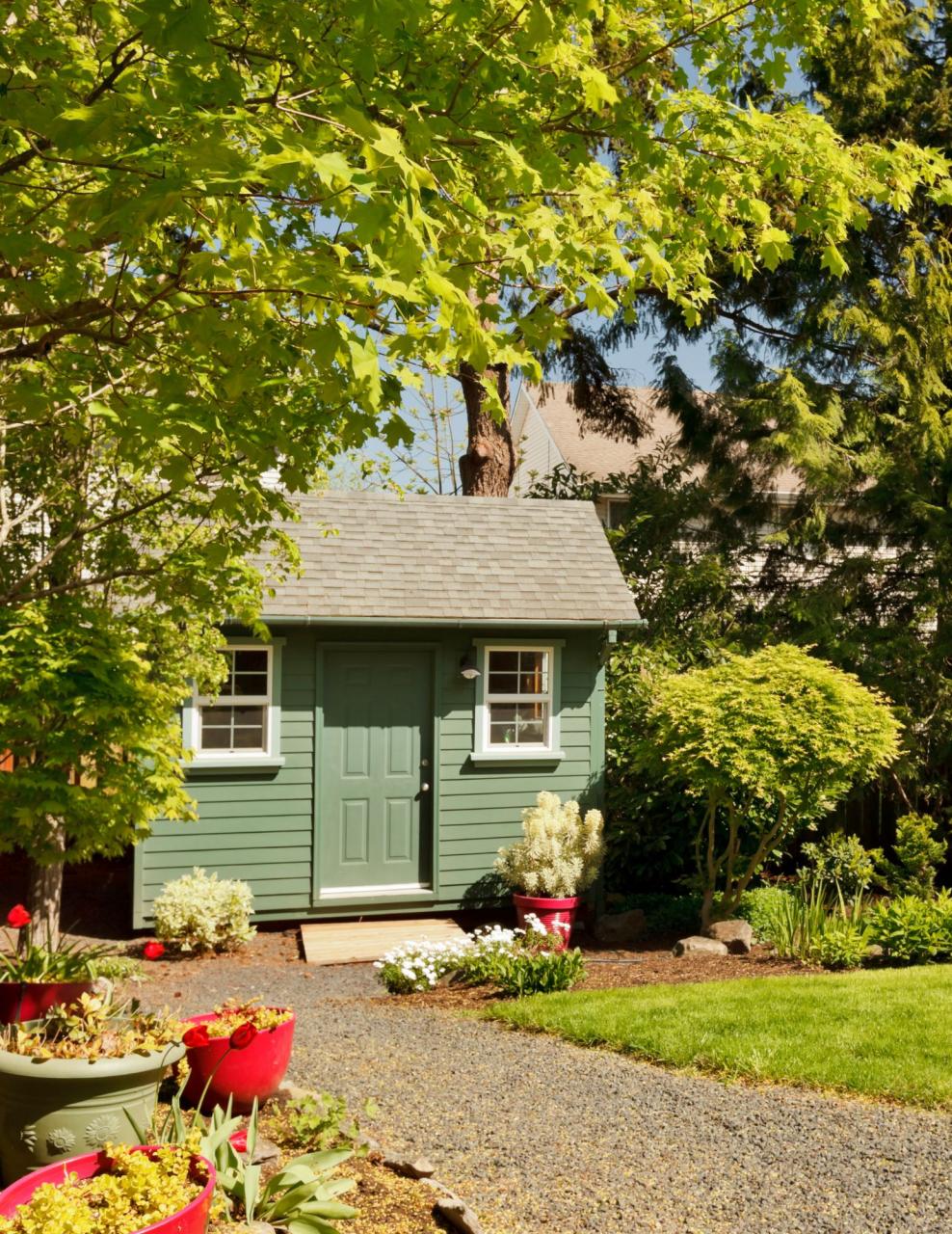 Shed and Garage Insurance
 Most homeowner's insurance policies generally include coverage for all structures on your property, such as a garage, shed, or workshop. So, there's no need to worry about special insurance for a shed or garage. However, this coverage doesn't guarantee that if your garage or shed burns down, your insurance is enough to replace them. For financial specifics, you'll need to dive into your policy to discover those details. 
For instance, the standard homeowner's policy commits up to 10% of the face value of the policy. So, if your policy limit is $220,000 for your house, the most you can get if your storage building burns down is $22,000.
A main household policy protects these structures from damage that occurs from weather events or accidents like another person's vehicle crashing into the structures or a major water leak.
So, what does your homeowner's insurance cover? We learned that your homeowner's insurance covers your shed, garage, and contents inside, but you may be curious now about what isn't covered by that same policy.
1. Mold
A standard homeowner's insurance policy generally limits mold damage coverage or totally excludes it. Some insurers offer an endorsement to expand coverage limits for mold claims, but only if you are willing to pay more for your insurance.
2. Sewer Backup
If a sewer backs up into a home, it can do some serious damage to floors, walls, furniture, and electrical systems. These damages are typically not covered by a standard policy. If you're worried this could be an issue, consider inquiring about extra insurance that covers this potential issue.
3. Floods
Homeowners often think their basic insurance policy will cover their entire property, buildings and contents within them, in the event of a flood. Unfortunately, most insurance policies do not cover flooding.
Life gets busy, and if you add a detached garage, shed, swimming pool, kiddie playhouse, or  chicken coop, you may forget that it makes your property worth more than when you took out your policy. An annual review keeps your coverage from falling behind the value of your assets.
For more information on custom-built sheds in the Puget Sound area please contact us anytime or stop by and see us in the Arlington area.
More on Local Sheds