Creative Ways to Transform a Shed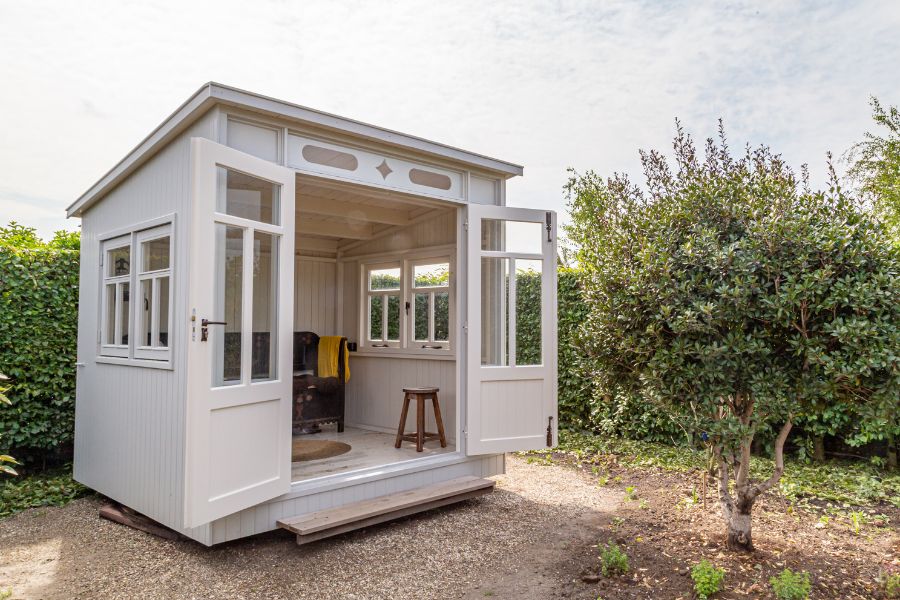 Looking for a creative home project? Consider all the unique ways you can transform a backyard shed, custom ADU (accessory dwelling unit) or mini cabin into your dream space. Without moving or building a home addition, you can add a space that is uniquely you on the property; it may be more attainable than you think! Check out these fun ideas to get your wheels turning.
Yoga Studio
If you practice yoga, continue creating a peaceful yoga retreat in your backyard building. Choose a calming color palette and flooring that will work well with your favorite mats. This is the perfect way to add a peaceful place to pray, meditate, stretch, and do your yoga practice, no matter what's going on in the house.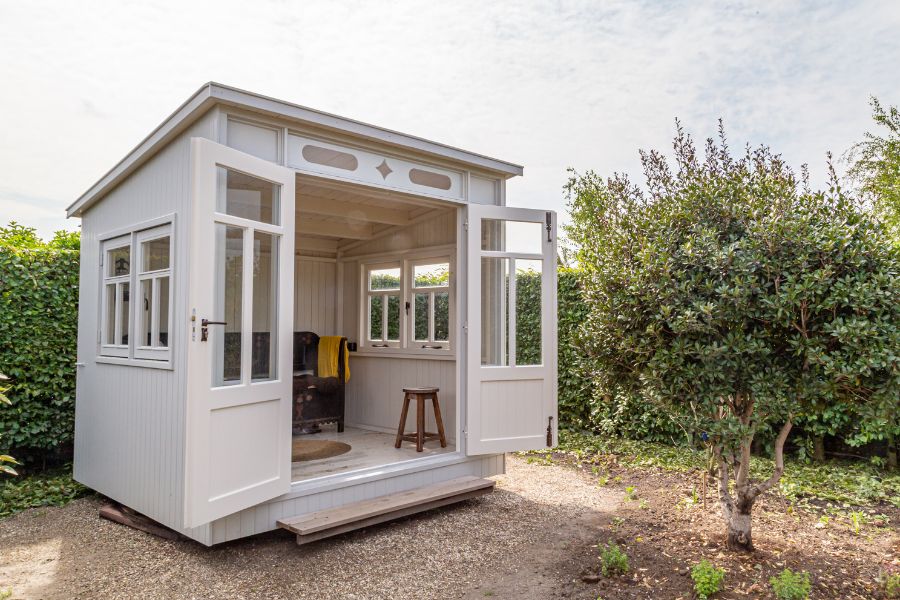 She Shed or Man Cave
She Sheds and Man Caves have been all the rage for years, and it's easy to understand why. Consider creating one, or a space that can work as both, as a getaway in your own backyard. Run power to the building so you can stock a mini fridge, set up a TV, or hang your favorite chandelier.
Home Office
If you work from home and struggle to find the right environment for focus, or perhaps you've had to give up your home office to be used as another bedroom, it may be time to consider building a home office on the property. This can be a great way to ensure peace and quiet to accommodate business calls, and may also work as a place to meet clients if you need one.
Homeschool Room
In the past few years, many families have transitioned away from traditional schooling and are now educating their kids at home. A backyard shed or cabin can be the ideal place to run your homeschool operations, whether you set up a traditional schoolhouse with desks or make it a more flexible and comfortable space with cozy seating and storage for curriculum and supplies.
Guest House
A common reason people move to a new home is the need for more space, often for an additional bedroom. If you are looking for a way to have space for overnight guests, but your current floor plan is at capacity, consider building a petite guest house. This can be a great way to extend hospitality without displacing any of the members of your family during the visit.
Media or Game Room
As kids grow up, they often look for their own living space. A media or game room can be the perfect solution. Adding a building in the backyard that is stocked with games, snacks, movies, and comfortable seating is sure to make your home into one of the favorite places to hang out.
Home Gym
Are you looking for a way to create a home gym space, without sacrificing your garage? A tiny home, shed, or mini cabin can be the perfect way to do just that. Add shock-absorbing, slip resistant flooring, hang mirrors, install a sound system for your motivating playlist, and enjoy working out without the daily commute to the gym.
Ready to learn more about how you can transform a shed in your own backyard? Contact us any time to get started.
More Tips on Sheds: