Consider These Upgrades for Your Backyard Shed
Are you considering adding a custom shed to your property? There are many reasons you might want to add another structure in your yard, perhaps to create a guest house, a home office, additional living space, supplemental storage, or a detached garage. Depending on how you plan to use the space, there are a list of upgrades you might want to consider that will take your backyard shed to the next level.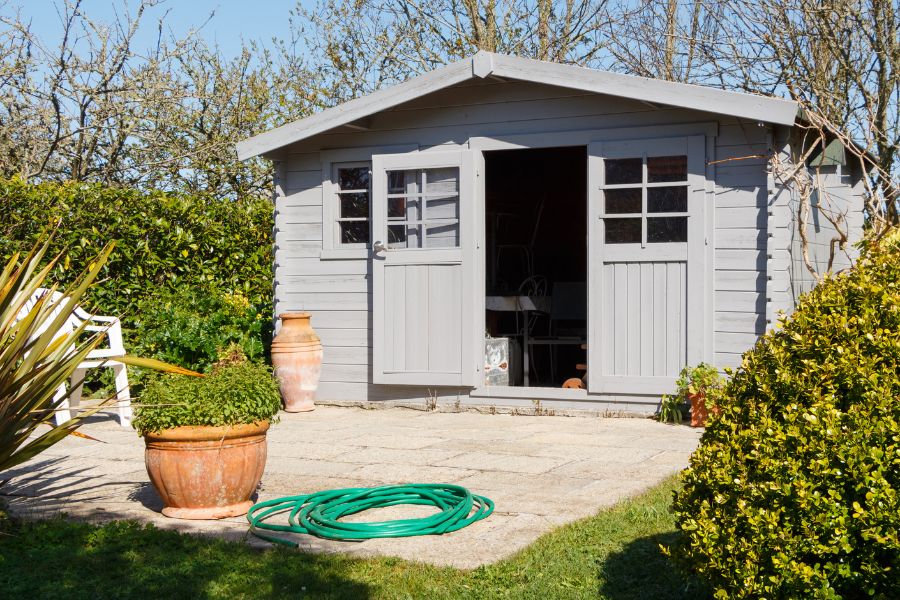 Want to learn more about ordering a custom shed that will suit your unique property and plans? We can help. Contact us any time to learn more.
In the meantime, consider how some of these shed upgrades might make your new backyard structure even better than you originally imagined.
Add a Deck
If your back yard can accommodate a larger footprint, consider adding a deck to your shed. This is particularly ideal for a guest house, mother-in-law's quarters, or even a home office where you will be welcoming clients or colleagues for meetings.
A deck creatives a more hospitable aesthetic and provides additional living space. Decks can be added to a lower level, or outside a lofted space above the shed's ground level. This is one of the best ways to elevate your shed and make it feel more complete and high end, making it both more functional and more attractive.
Upgrade the Insulation, Moisture Barriers, or Venting
While it may not be the most exciting, upgrading the building materials of your shed can be one of the most worthwhile investments. Consider the climate you are in and how you plan to use the shed to determine whether it is worth upgrading the insulation, moisture barriers in the foundation, or venting in the roof. These are all factors that will end up being virtually invisible, but can make all the difference in how comfortable the space is in the long run.
More Windows
Windows are one of the best upgrades available to make a shed feel more welcoming and homey. Natural light goes a long way to creating a comfortable atmosphere. A home office will feel more professional and inviting with abundant natural light, and a backyard shed designed to be an art studio will almost certainly require more natural light. More windows can also mean less need for artificial light, saving money and energy.
Add a Loft
Without expanding the footprint of the shed, adding a loft can dramatically increase the usable space of it. This is a particularly efficient use of space for a detached garage, where the ground level will be used for parking a vehicle and/or storage. Adding a loft will allow you to incorporate additional workspace, like making room for a hobby workshop or a home office.
A loft can also be an ideal addition for a shed or mini cabin that will be a dwelling. Maximize the livable square footage without sacrificing any more of your land.
Ready to begin the process of ordering and customizing your shed? Contact us any time to learn more.