Buying vs. Building Your Own Backyard Shed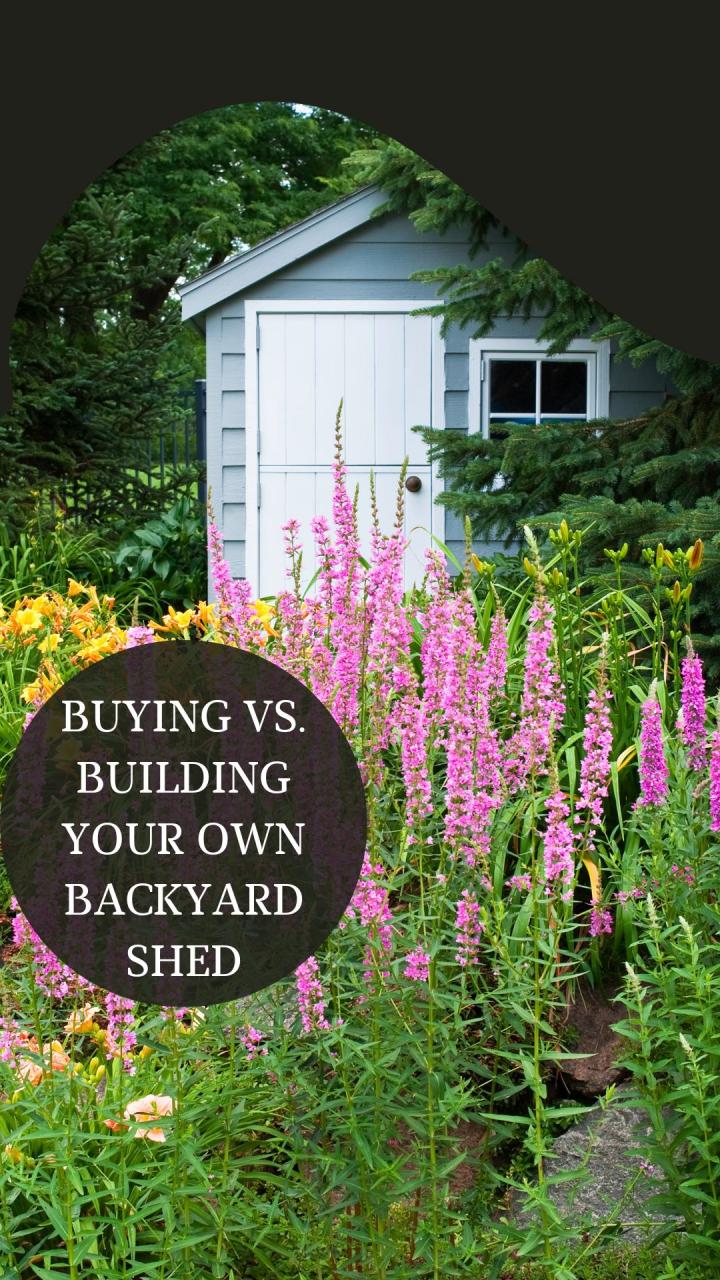 Buying vs. Building Your Own Backyard Shed – Whether you always wanted the ultimate man cave or need a place to secure that expensive lawn mower, a shed is an excellent solution for storage problems. Should you, however, buy a pre-fabricated model or build your own? Every situation is unique, and every budget is different.
Buying vs. Building Your Own Backyard Shed
Buying A Backyard Shed
A huge advantage of buying a pre-built shed is time. It's already built. All you have to do is prepare a foundation for it to sit on, schedule delivery, and fill it up. It may be ready to deliver the day you buy it, or it could take a couple of weeks. Purchasing a pre-built shed means not buying power tools. The delivery guys usually ensure your shed is level on its foundation. You may need a screwdriver to attach a lock hasp.
It's crucial to understand you need the proper skills to finish the task. Taking on a building project of this size requires carpentry skills, and you should feel comfortable using whatever knowledge you have on the topic. However, when you buy a shed, you don't need to worry about knowing how to design a roof or use certain tools. Even if you need to put it together, pre-built models usually only require a basic set of tools such as a hammer and screwdriver that just about everyone already has around the house.
A prebuilt has already been designed for you. You don't need to worry about where to place the window, the dimensions of the floor, and similar details. If there is a defect in a shed you buy at your local Lowes, Home Depot, or online, the manufacturer's warranty will pay for either repair or replace the entire shed for free. When you build your own, correcting any defects are your responsibility. The prices for pre-built shed vary considerably. However, if you want a quality shed, it can get expensive quickly.
Building A Backyard Shed 
You have much better control over the quality of your shed if you build it yourself.  You don't need to worry about the sturdiness of the shed or the quality of the extras. By building your own, you don't have to compromise on materials or the workmanship or final details. The budget when you build your own remains under your complete control. You can determine how much you want to spend and where that money goes.
You can scrimp a little bit on the shed insulation, for example, and add an extra window. Or you can make it a little smaller, add something else like extra outlets, and remain within budget. There is considerable satisfaction in being able to say you built the shed yourself. When you buy a shed, you're paying for someone else's labor and skills, which is worth it if you don't poses those skill sets. When you build your own shed, you can save since you don't normally charge yourself. However, you may have to pay your helpers or provide food and beverages.
Overall, it depends on your background and desires for your shed/project.  For more information on custom-built sheds in the Puget Sound area please contact us anytime or stop by and see us in the Arlington area.
More on Local Sheds