The Benefits of a Shed Entrance Ramp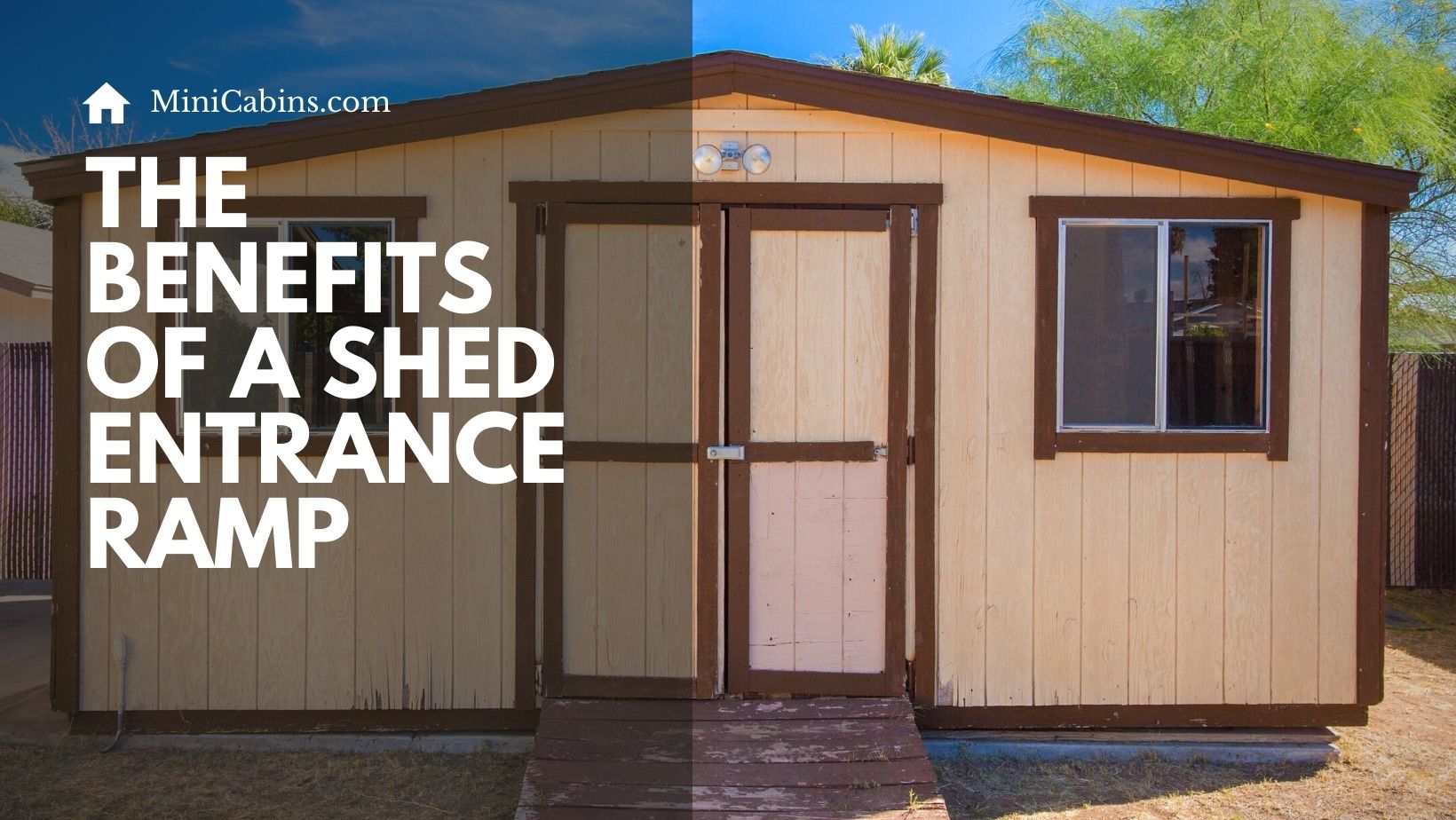 A simple modification you can make to a shed is to install a basic entrance ramp that will help with several areas of convenience when it comes to storage for your shed. Here are some of the benefits of installing an entrance ramp for your quality custom built shed.
Accessibility and convenience
Ramps give a new level of access to your shed. No matter what you use your shed for from the basic use of storage to a mini guest home or hobby shed a ramp can make the entrance into the shed much safer and more accessible for everyone using it. If you plan to use it as a guest space it becomes much easier to use for guests of all ages and abilities. Even if you were just using your shed for gardening needs, a ramp makes it much easier to get items in and out.
Wheeled storage
Any type of equipment or vehicle with wheels is going to be much easier to get in and out of the shed that has a ramp. This can be items as small as a gardening wheelbarrow to a snowblower to a large riding lawnmower and even a motorcycle. In addition to making it much easier to move these items in and out of the shed, it also helps to prevent damage to the wheels and the wheel housing of these particular items. If you have a riding lawnmower you could easily just drive it in an out of the shed and get to work making mowing the lawn an even more enjoyable process.
More versatility
When ramps were first built for sheds, there was not much versatility, but there are many more choices for shed ramps today than there used to be. With the right ramp you could even have it built to fit over a set of stairs and be light enough and easy enough to move should you decide you do not want to use the ramp all the time. You could go with a very lightweight and easy aluminum ramp that could easily fit over a small set of stairs so you could have the best of both types of shed entrances on your quality custom-built shed.
You could also build two entrances into your shed, one that is a ramp and one that is a door with stairs to give you two different entrance options for more ease-of-use. The best part of choosing a quality custom-built shed is that you have more options and choices especially when you work directly with the shed builder. Of course, making modifications will cost a bit more money, but it could be well worth the investment to get exactly what you need for exactly the purpose you plan to use your shed for. Going with a quality custom-built shed will allow you to get several more years of usefulness out of the life of your shed.
For more information on options for putting a ramp on a custom-built shed please contact us anytime. For information on our custom-built shed products, please look over our website or come by and see us anytime for custom-built shed products in North Snohomish County.
For more information on tiny homes in North Snohomish County please contact us anytime or come by and see us near Arlington and Marysville in the Smokey Point area.
More Tips on Sheds: