Benefits of a Backyard Home Office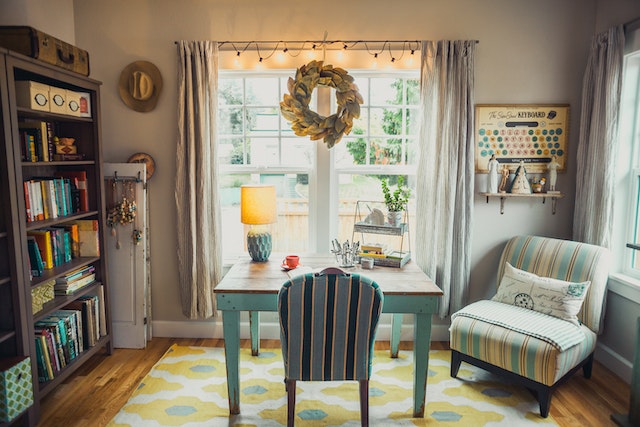 In the past two years, thousands of Americans have made the transition to working from home. If this is you and you are considering how to make this your long term situation, building a dedicated home office may be the best way to make this career shift sustainable.
While working inside the home may work for you, there are some undeniable benefits of adding a backyard home office that blends the best of both worlds: zero commutes, without the distractions and challenges of working in your own house.
Still not sure if it's the right move for you? Consider these favorite benefits of building a backyard office.
Increased Focus
When you have your own dedicated backyard office space, you will likely find it easier to focus on your work. Many people who work from home find that it is harder to focus on the work at hand when housework or family members are calling for their attention, too.
In an office space, you can literally step away from the distractions at home to dedicate yourself to your work while you're there. Research shows that multi-tasking, though it sounds appealing, generally does not lead to better results. If you find that your home office situation is leading to interrupted, distracted work, consider how much more efficient you would be with your own quiet, dedicated workspace just steps outside your back door.
Personalized Design from Scratch
When you order one of our mini cabins, you can to personalize the design entirely. Rather than working around the layout you have, you can decide what would be best for your productivity and personality. Choose the color scheme, the lighting, the layout of the desk and chairs, and even add some fun features like a mini fridge, sitting area, or speaker system.
If you plan to meet with clients in your backyard office, you can design a space that is both professional and functional, totally customizing it to what will work best for your needs.
Better Work-Life Balance
Do you struggle with work-life balance, as so many people who work from home do? If your office is just behind a door from the kitchen, you may find it much harder to step away from work at the end of the day. Popping in to send one more email or double-check that you like the way your presentation looks may be ever so tempting when it's just right there.
If you transition to a backyard office, you can maintain the benefits of working from home (like eliminating the time and money you invested in your daily commute) while still being able to close the door and walk away from the office at the end of the work day.
Professional Image
If you work from home, chances are high that your job involves video calling of some kind. You may also welcome colleagues or clients into the space from time to time. When you interact with people over video chat or in person, you want to be able to do so in a space that projects a professional image.
Depending on the home office space you are working with, this may be quite a challenge in your current setup. In a backyard home office, you can design it with this goal in mind. You can make sure the lighting and background around your desk are designed with video calls in mind, or opt for storage solutions that hide unprofessional clutter when it's time to meet with a client.
Want to learn more about choosing a building that will become your backyard home office? We would love to help! Contact us any time.
More Tips on Sheds: