Backyard Shed Turned Hair Salon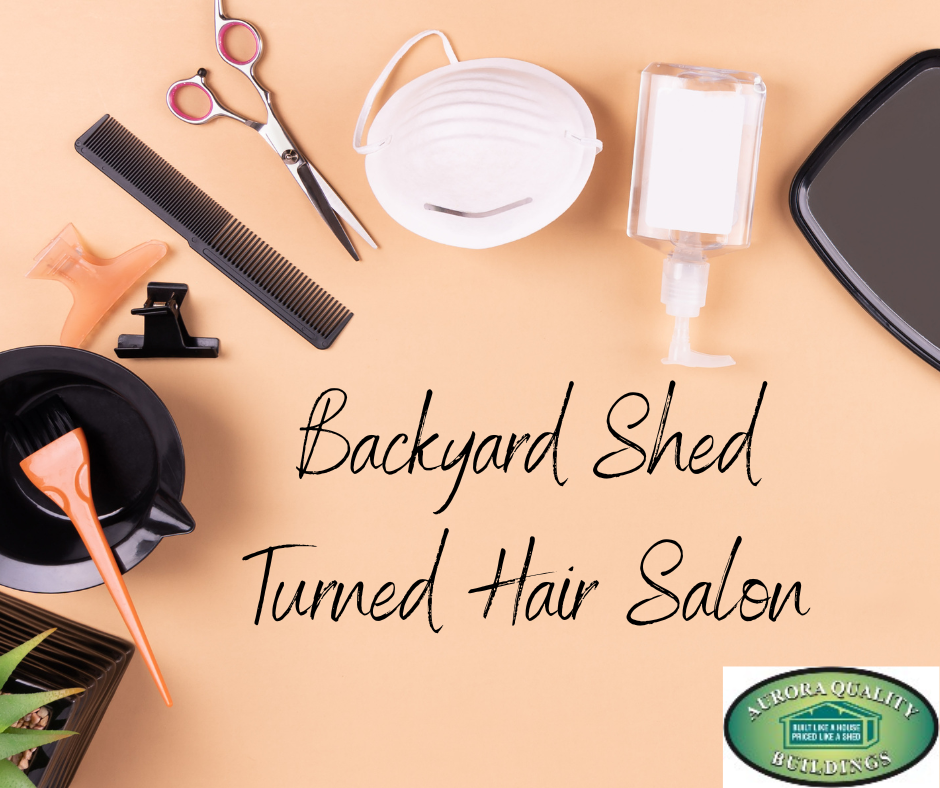 Many Americans are looking for ways to work from home, but some industries make this more complicated than other. If you work with clients in person, finding a way to work from home will require some creativity and a dedicated space.
Licensed cosmetologists have a great opportunity to transform a backyard building into a home salon. This will elevate your client experience. Even if you currently cut and color hair out of your home, you can provide a more professional experience (and probably increase your rates) if you can offer a true salon experience.
Designing a backyard salon may sound daunting, but it doesn't have to be. We can help you select from our mini cabins and garden sheds to find a structure that will work best for your property, your budget, and your needs. Contact us any time to learn more about customizing a building to make your dreams a reality.
Local Permitting
Before getting started on your backyard salon designs, familiarize yourself with any local building codes and business permits to make sure you are aware of tax obligations and other regulations. It's best to be aware of any local guidelines before designing your shed so you don't have to backtrack, sacrificing money and time along the way.
Plumbing and Electricity
Adding electricity is a non-negotiable features for your backyard salon. Avoid trying to function based on an extension cord run to the house, as this looks unprofessional and is a hazardous practice. Take the time to run electricity to the shed, hiring a contractor to complete the job up to code. When you run power to the shed, this allows it to be a positive home feature for resale value.
Plumbing is an optional feature in your backyard salon, but if you opt out of adding a hair washing sink to the salon you will need to bring clients into your home or garage where you've installed one. This is functional, but does not provide the same professional client experience.
Lighting
Lighting is an often overlooked feature of any design, but it is essential to the way a space feels. In your backyard salon, you want abundant natural light to give clients a true idea of the color service you provided. Bright, flattering lighting overall will create a more professional ambience.
The best way to achieve this is to add windows and skylights to the shed design to avoid a gloomy or cave-like feel. For appointments that will take place after sunset, make sure you also have multiple sources of artificial lighting.
Keep it Professional
Consider the details that make a salon feel professional, and how you can incorporate them into your own backyard salon to create an excellent client experience. These might include:
A mini fridge with refreshments
POS system that can provide a receipt, either connected to your phone or a tablet
An organized setting free from personal items or unnecessary clutter
Salon music through a bluetooth speaker or sound system
Climate control, including space heater, window A/C unit, fans, or upgraded insulation and ventilation
After designing a shed that is functional and professional, you can enjoy the fun of making it aesthetically pleasing to suit your brand. When the backyard salon looks and feels as luxurious as a larger alternative, you can confidently run your business and charge the rates you deserve.
Ready to get started on your backyard salon design? Contact us any time.