Could Vacationing in the Tropics be a Reality with a Tiny Home?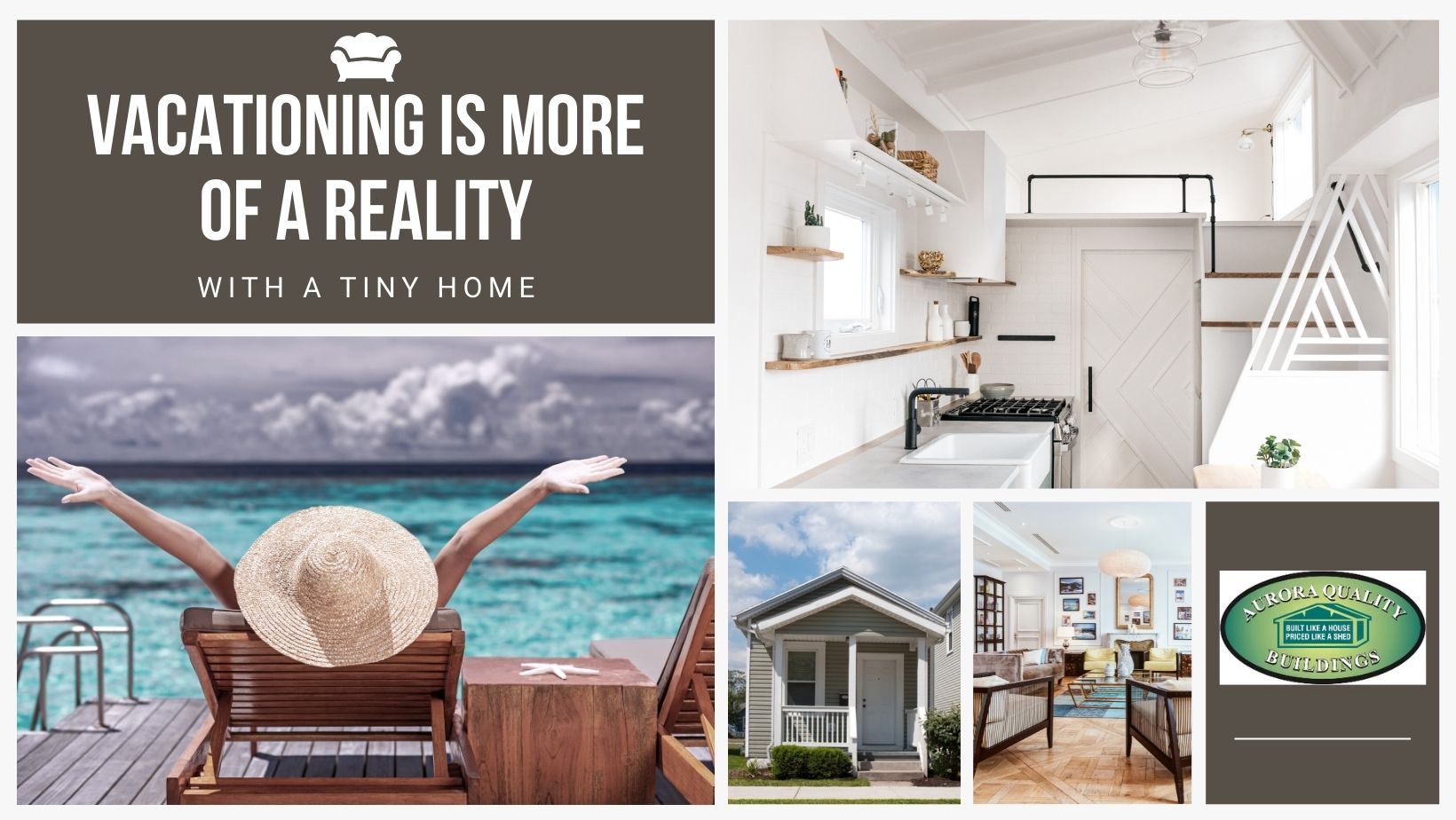 Every year more and more people ponder over the idea of escaping the cold even if just for a long weekend to someplace warm, sunny, tropical, and seemingly more delightful than hanging out in the cold weather where the daylight hours are short. For some they ponder the ability to have their own space in a tropical location that they can return to every year when they want to escape. What keeps them reluctant to do so is the cost. But could a tiny home make this tropical dream vacation home more of a reality?
It Really Could Be if You Prefer Vacationing Light or Spend Most of Your Time Out of Your Room
One of the best things about tropical destinations is that about 90% of the time, you can easily enjoy the outdoors without any issues. There is of course the occasional rainy downpour in tropical destinations that keep them so green and lush.
If you are not going to be spending a large amount of time in your housing accommodations while in your dream destination, why do you need an expansive amount of space? There are many more tropical vacation lovers that have caught on to this idea and are forgoing the traditional second vacation stand-alone single-family home, or even the beach condo with a myriad of homeowner association rules, for a tiny home with what can seem and feel like more relaxation and freedom.
The Benefits of a Tiny Home as A Vacation Home
There is Less Upkeep
Less home means less to take care of. One of the biggest headaches of owning a second property is the upkeep, especially if it is in a faraway destination from your first home. You will either need to make sure you are taking a portion of your time away from your vacation to take care of the property, or invest the money in having someone who is local to the area do so. A tiny home is much easier to do this with as tasks are fewer in number, smaller, and less time-consuming, and also cheaper.
The Cost
This of course is the biggest and most recognized of reasons to go with a tiny home as a vacation home. Whereas other traditional properties may price you out of the possibility of being able to have any sort of vacation getaway, a tiny home is much less expensive. If you opt to go with a mobile version of a tiny home, you could spend less money by simply renting a parking space for it while you are not there. When you are using the home, you can pull it into a nice camping facility, which would be less money than owning land and paying property taxes.
You Could Actually Still Rent It Out
Believe it or not, there is a growing market for tiny home vacation rentals. More and more people are actually looking to stay in rentable private homes, than in a hotel. People want to have more freedom to vacation on their terms and within their timeframe and staying in a rented property gives more vacation freedom than being in a hotel. The vacation home rental business is booming, and tiny homes are becoming part of the list. So, you could even turn this tiny second home into a rental that could more quickly pay for itself than a traditional vacation property.
For more information on tiny homes in the Puget Sound, please contact us any time or stop by and see us.
More on Tiny Homes in the Pacific Northwest