Transform a Garden Shed into Your Home Fitness Studio
Having the flexibility to enjoy the fitness style you prefer without leaving home is a great way to add efficiency to your life. Skip the gym memberships and commute time by opting to add your own fitness studio to your property. Without sacrificing any space in your home, you can create your ideal workout space at home with one of our garden sheds.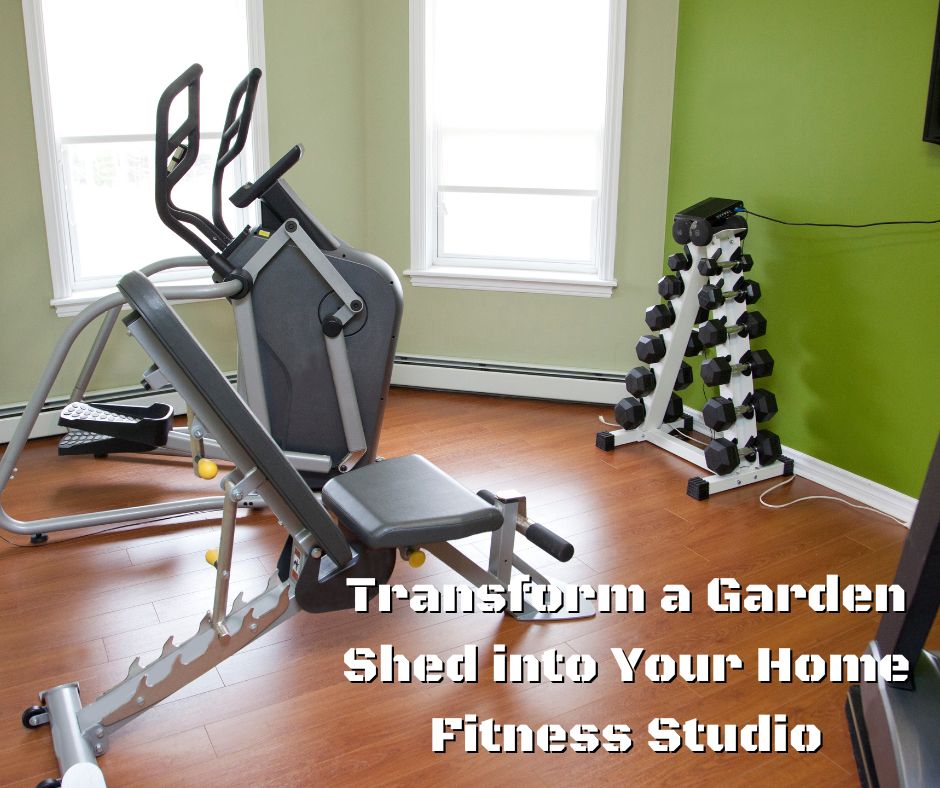 To talk with one of our experts about choosing the right shed for your plans, contact us any time! Our plans can be customized and upgraded to ideally suit your needs, and are delivered ready to be assembled in an average of just 1 to 2 days.
Keep reading fore more information about transforming a garden shed into your home fitness studio.
What are the benefits of a home fitness studio?
Choosing to place a fitness studio on your property offers many benefits, including:
Eliminate the time and money spent going to a gym
Add value to your home
Customize the space to suit your preferred fitness style
Enjoy a step up from a home workout, without the distractions of being in your home
Design a multi-use space that can double as a hobby space or home office when needed for maximum efficiency
Why is a separate building the right solution?
While many people workout from home in their garage, living room, or bedroom, a separate fitness studio is often preferred. Having a studio means a designated place for all equipment to be, not having to pull it out and put it away every time. You can also design the space to be ideally suited to your preferred style of fitness, selecting the right flooring, installing a sound system, or hanging a TV where it would be most convenient.
You can also enjoy undistracted space. Some people find that the drawback or working out at home is being distracted by family members or housework. In a fitness studio, the space is always dedicated to your workout and waiting for you. In many ways, it provides the best of both worlds with the convenience of home workouts and the focused, dedicated space of a boutique gym.
How big does the shed need to be?
You may be surprised to find that even just a 10′ x 10′ space can be plenty spacious enough to accommodate your fitness studio plans. We have a variety of shed sizes that can be selected depending on the types of equipment and movement it needs to accommodate.
Determine what equipment you plan to place in the shed, and whether it can be stored away or will need to take up floor space at all times. You may also be able to utilize a combination of your backyard and your fitness studio, depending on your property and your climate throughout the year.
What kinds of upgrades should I consider?
Depending on your personal preferences, your climate, and the type of workouts you plan to do, you may want to add some upgrades to your shed. This might include:
Added insulation
Heat or A/C
Extra windows
Loft space for extra storage
Larger door or garage door
Roof vents
Ready to learn more or get started with your home fitness studio design? Contact us any time.