Tiny Home Not Allowed for Living Used for Other Things?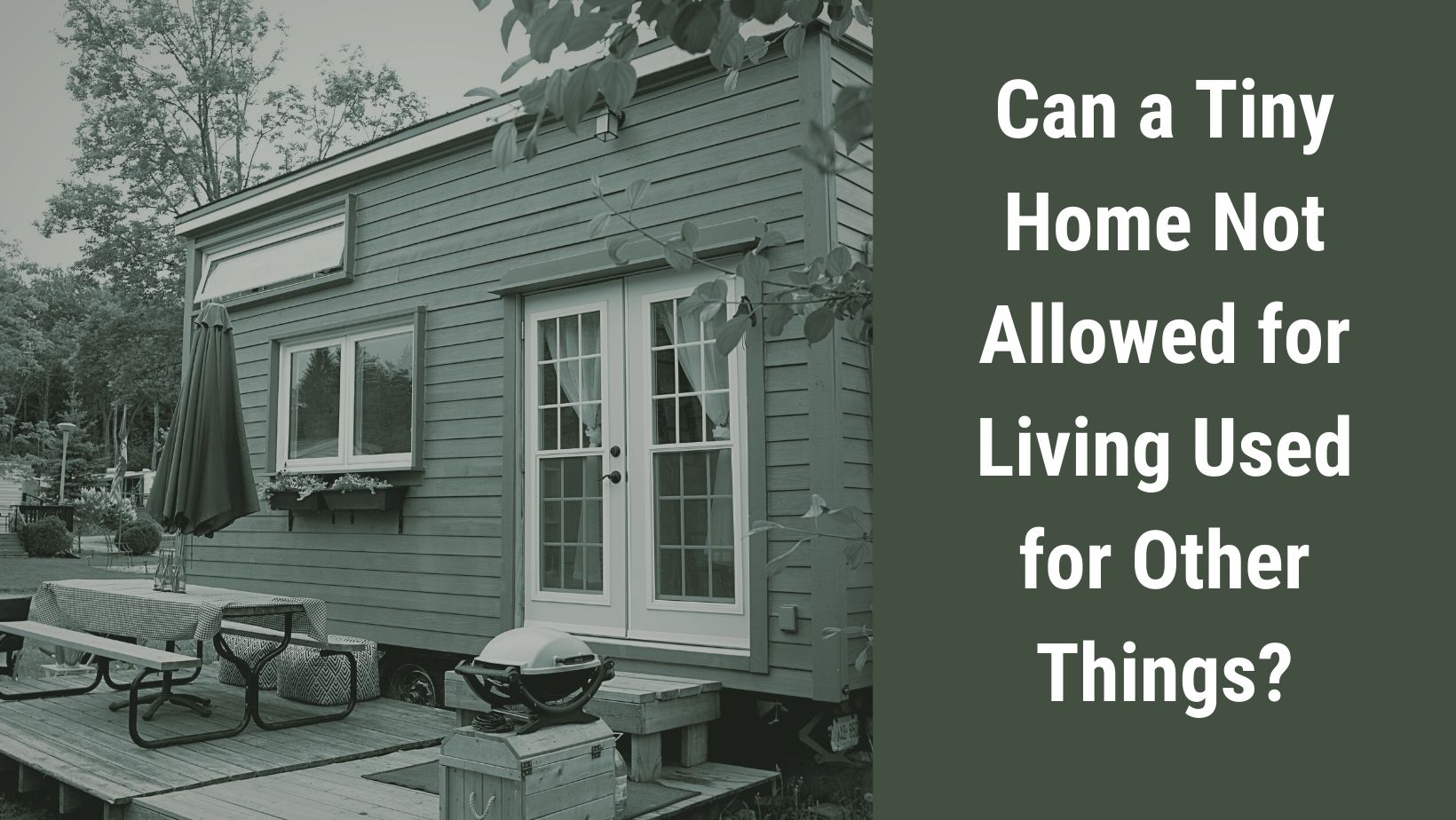 If you build a tiny home on your property with the intent of using it as an actual home but find out that it does not meet the legal standards for a livable dwelling, can it be used for something else instead?
Some tiny homeowners purchase pre-built tiny homes only to put them on their property and discover that they do not meet the local building codes for livable space. For example, the home can be too small to be considered livable space. Some housing laws require a livable tiny home to have more than 300 square feet.
What do you do if you find out the tiny home in your backyard is not usable for someone to live in? How do you find out if it is lawful to keep the tiny structure on your property and use it for other things besides turning it into an actual home?
The first place to start would be by looking into the zoning ordinance or development code for your actual physical address. This is made up of two parts including a zoning map and land use regulations.
The map will show how your property is zoned in relation to the overseeing authority of the city or county. The regulations will describe the allowable uses for the land in each zone. Most often you can find these online through the governing authority website.
The local planning department can help you to find your exact property and understand how it is zoned. They can help you to discover what uses are allowed for the zone that your property is in.
You may be surprised to find out that some uses for tiny homes are allowed under conditional or special uses. For example, some low-density residential zoned areas may not permit the full use of a tiny home, but they might permit one under a conditional use permit. These special or conditional use permits might be more of a headache to obtain, but it could be the difference between keeping the tiny home or not being able to use it at all.
You want to make sure you are obtaining a land-use permit for the specific use you intend for the tiny home building. So, if it is not allowable to have someone living in the structure maybe you can turn it into an office space or a home gym. You want to make sure you clearly communicate the use to the zoning authority to get the structure permitted.
More: 4 Ways Buying a Smaller Home Can Really Save You Money
Why is a Permit so Important for a Tiny Home?
Some homeowners wonder why they should get their tiny home permitted if no one is going to be living inside of it. The reason for continuing on with the permitting process on your tiny home, even when it will not be used as an actual home, is to protect your property, avoid costly possible fines, make it possible to ensure, and make your home easier to sell if you decide to in the future.
Without the proper permits for your tiny structure, no matter the use, you could end up with possible fines if it is found out to be not permitted. Should a significant amount of damage happen to the structure you will want insurance, this will not be possible if the structure is not legal.
Unpermitted work of any kind on a property is also a big headache when it comes to selling a home. There are many reasons you want to make sure that you have your tiny home permitted, even if it will not be lived in.
For more information on tiny homes in Puget Sound, please contact us any time or stop by and see us in person in North Snohomish County in the Marysville/Arlington area.
More on Tiny Homes in the Pacific Northwest