Tiny Home Storage Ideas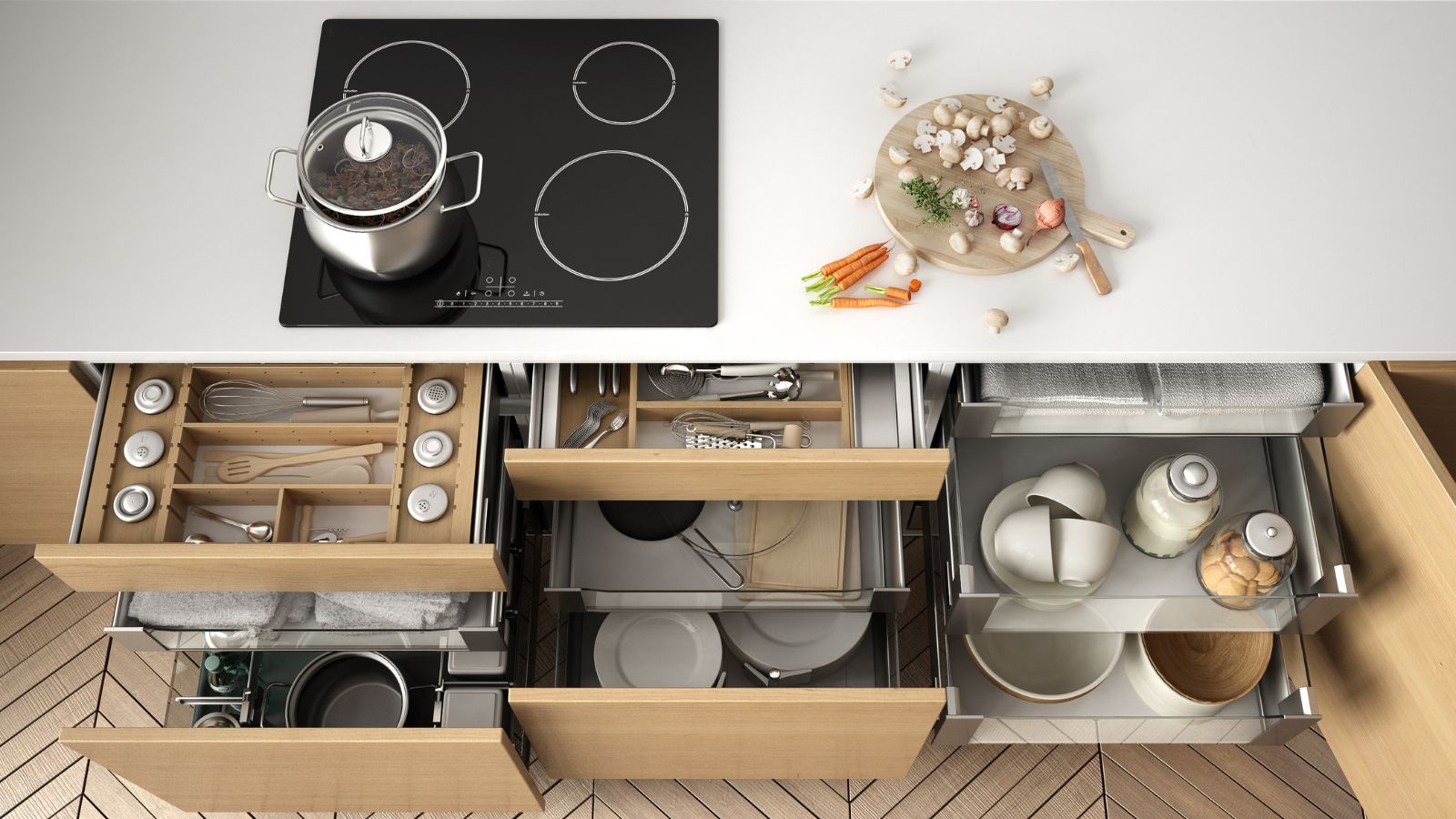 A tiny home can become a comfortable abode no matter how small. The key is having a solid strategy in place for storage and organization to keep from feeling crowded and overwhelmed by the small space. Whether you plan to live in the tiny home for a time as you build your dream home, you are designing a guest house on your property, or anything else, storage is key. We have some ideas to help.
1. Be realistic about what you need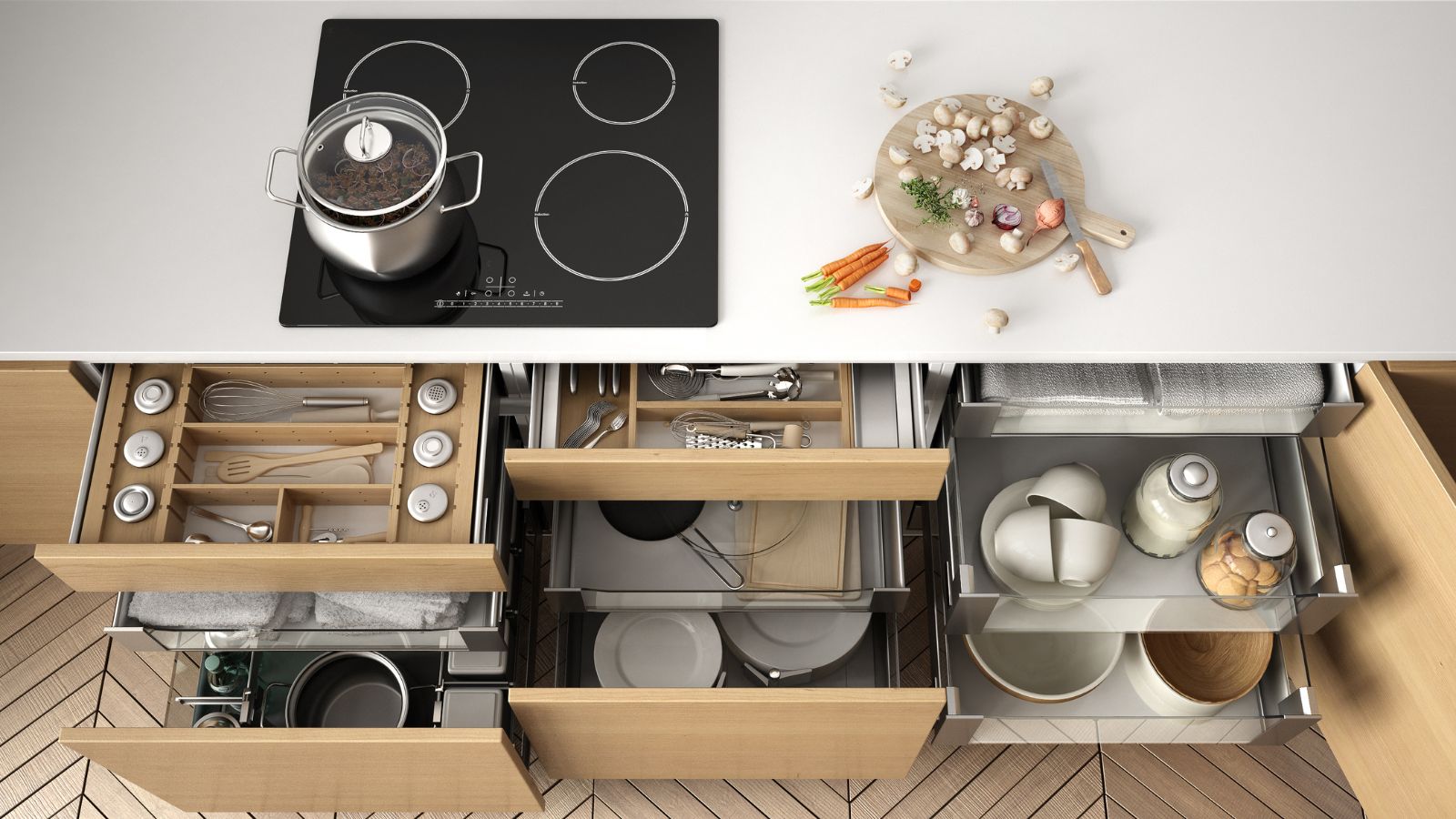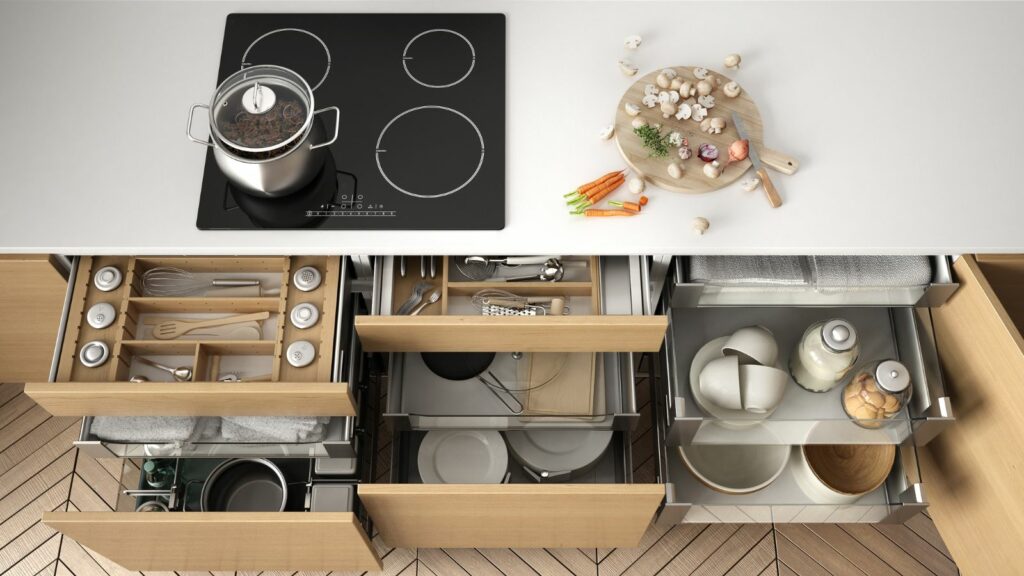 Before you design any storage solutions or set up an organizational system, find out what you need to store. Be realistic about your belongings and what you actually need in the space; the best way to avoid being overwhelmed by clutter is to avoid having too many things in the first place.
If you plan to live in the tiny home for a temporary period of time while building your dream home or traveling, you may want to leave a significant portion of your belongings in long term storage. However, if you are planning to move into the tiny home for the foreseeable future, look for ways to drastically limit the amount of stuff you own. Keep only the things that are useful or meaningful to you, and remember that the tradeoff for getting rid of things is a lower stress lifestyle.
2. Elevate your living space
There are many things you can store under the living area by elevating the furniture or the entire space. One way to do this is to lift the couches on a hollow platform where you can install drawers or short cabinets. This is the perfect place to store extra bedding or towels, board games, or household necessities like toilet paper and cleaning supplies.
3. Keep belongings hidden
Visual clutter can become a real stressor for those living in a tiny home. This is true even in a temporary housing situation like a guest house. Tiny homes are not the best place for open shelving or transparent drawers and cubbies because it can make the space look crowded even if everything is put away in its proper place.
Instead, opt for baskets, cabinets, and under bed or sofa storage where you can keep things out of sight. This minimalist aesthetic will contribute a sense of calm and organization to your tiny home. If your tiny home is a guest house, you can do this even more by storing everything your guests won't need right away in your own home, like extra bedding.
4. Find multi-functional furniture
The name of the game with tiny home planning is multi-functional features. The more pieces of furniture that can serve more than one purpose, the better. This will streamline the items that need to be in the tiny home.
Some of the best multi-functional furniture options include:
Seating that doubles as storage, like ottomans or couches with a storage compartment under the seat
Artwork on a hinge can fold down to be a small desk
Some couches can double as a place to sleep
Kitchen tables can also become a workspace for a home office or homework
Ready to learn more about customizing one of our mini cabins to become the tiny home you are dreaming of? We can help. Contact us any time to get started.