4 Tips on Designing a Tiny Home Floor Plan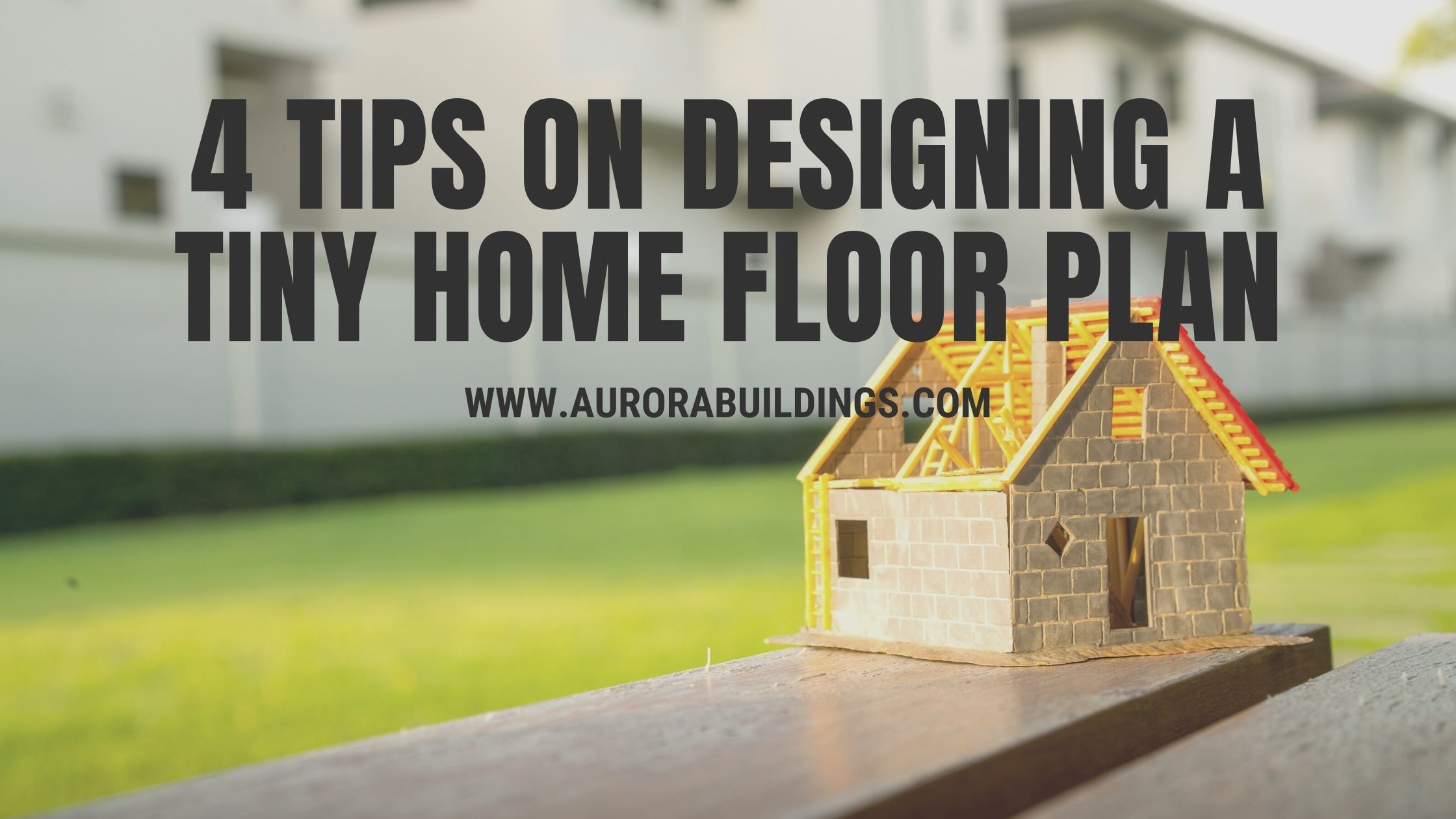 4 Tips on Designing a Tiny Home Floor Plan – Deciding how the inside of your tiny home is going to look and function can be a lot of fun to think about, and maybe a slight bit overwhelming when actually getting into the task. Fitting all of your life and daily functioning essential tools into a small footprint is going to take some strategic creativity. With the right homework/prep/know-how/foresight it can be done with much more fun and much less stress.
Here are some things to think about when putting together the floorplan/design for the inside of your tiny home.
Start with Some Questions on the Floor Plan
Before drawing out plans it is a good idea for everyone living in the home to answer the following questions:
Where do you see yourself spending most of your time when at home?
What areas of the home are most important for you?
What unique features or comforts are essential to your personal lifestyle?
What is your total run out of money budget? Where is the budget red line drawn?
Are there zoning laws that would cause you to tone down your plans?
Now let's look at how to answer some of these questions to better prepare for your floor plan.
Where You Spend Your Time
When thinking about how your home layout can best function for your daily life it is good to assess what a typical day in your life looks like. You can even break it down hour by hour and look at where most of your hours are spent. Some people will find themselves using the home as a place to lay their head after being out for work and with friends all day, some will find it as their tiny place to be based out of all day for work, while others will consider it a retreat to come back to and enjoy their favorite hobbies like cooking and movie watching.
Some lifestyles are going to require a nicer kitchen to focus on the importance of a home-cooked meal while others are going to focus more on a cozy loft bedroom or creating enough space to comfortably work from a home office.
You don't want to go all out and spend most of your money and usable space on the kitchen if you will never be home and plan to use your extra living money on eating out.
Unique Functions for Your Personal Lifestyle
Maybe you have poured over tiny home ideas on Pinterest or followed the every move of a tiny home lifestyle blogger and felt that you are very much like them. These things are helpful, but nobody lives your exact same life. What are the things unique to your lifestyle you will need?
Do you have specific needs or requirements for an at-home job? Do you have daily practices or enjoyments that you just do not want to give up in your new home? Do you love reading by the fire? Do you have a special bedtime or wakeup routine? Maybe you have a special thing you like to do when getting ready in the bathroom or you can't imagine not having a soaking tub.
Thinking through must-haves will help you to love your home when you are actually living in it instead of thinking "I wish I would have…."
Spending Money
It is good to take a look at your answers to above questions and determine where most of the design focus should be made for your personal preferences as well as setting a solid no budge budget outline and looking at making your wishes into realities. When building any type of home most people think about just sinking money into a super nice kitchen or bathroom. But did your answers above point to the fact that your lifestyle should be putting most of your budget focus there, or using most of your floor space for it?
Zoning Laws
Mostly zoning laws deal with the outside of a home and items being up to code. Sometimes the inside layout you desire does affect the outside shape and overall size which could run you into trouble or challenges to stay within legal parameters. It is always very important to know the specific laws on floor plan tiny homes in your area before building your tiny home.
At Aurora Quality Buildings we have several great building options to turn into tiny homes. If you are interested in custom shed to turn into a tiny home or maybe even a mini cabin please come and visit us in Marysville to see some structures in person.  Come and visit us in Marysville today or contact us via phone or email to get started on that perfect private backyard office. We construct Custom Garages, Mini Cabins, Sheds, and Decks
More on Mini Cabins and Tiny Houses: