Tiny Home Add Ons Worth the Investment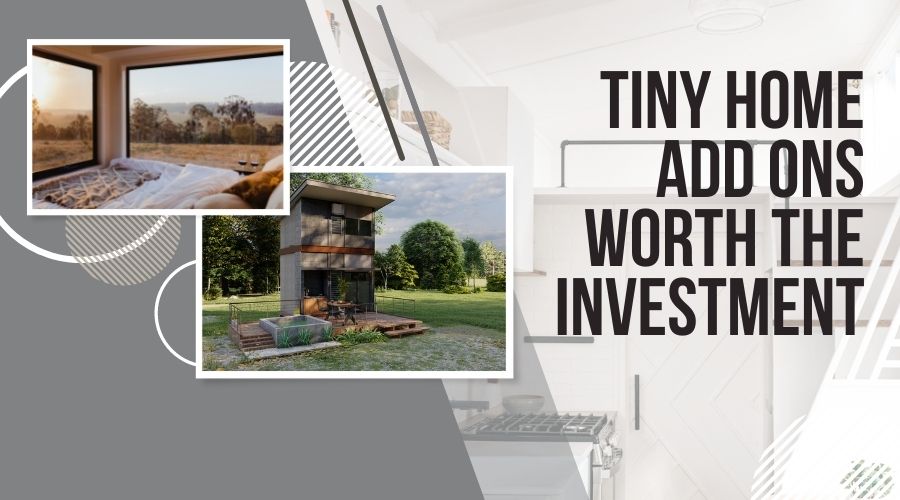 Tiny Home Add Ons Worth the Investment – The main focus of living in a tiny home is affordable housing and a simpler lifestyle that can allow for less stress and more financial freedom. Another great thing about tiny homes is the ability to completely customize your home so it's 100% built around your lifestyle needs and style preferences. Living in a tiny home doesn't mean compromising on amenities that you enjoy and help to make life comfortable. There are many ways to add items into a tiny home to turn it into something you truly love while remaining in that minimalist mindset.
Here are some items many tiny homeowners choose to add to their homes but they find well worth the investment to turn their tiny home into something they truly love. Tiny Home Add Ons Worth the Investment
Loft space
Taking advantage of every ounce of space in your tiny home is ideal to the best functioning tiny homes. One way to take advantage of your vertical space is to use the area up in the ceiling for a loft. There are many ways you can use a loft in a tiny home one of the most popular is to use it as a bedroom. Some people do choose to use this purely for storage while others choose to use it as space for relaxing and enjoying favorite activities like reading. An added bonus to a loft is adding windows or skylights to give you some of the best views in the house.
A deck or porch and outdoor living space
A great perk to tiny homes is it is easier to find enough space in a great location to place your home. Because you don't need as much as a traditional home requires. If your home is mobile this creates the ability to change your location. With this, it encourages you to get outside and enjoy your surroundings.
A great add-on for spending more time outside is a small deck or porch to create more space especially if you hoped to entertain. A well-designed deck is like an extension of your indoor living space. It is a room in your house just without walls. In some well-designed areas, it can be like doubling your living room or dining area by just opening the door.
You can even add to this by having steps lead out to an extra patio area if you have put your tiny home on a permanent foundation. Or plan to stay in your location for a significant amount of time. With the right furniture, you could create what feels like a living room outside and it may become your favorite space in your tiny home.
A kitchen outside
When the weather is nice there's nothing more luxurious than having an outdoor kitchen to enjoy your gorgeous outdoor living spaces. They also help to make for easy entertaining during warm weather. The great thing about an outdoor kitchen is that it does not need to be large to be useful and luxurious. It also helps to alleviate creating too much heat inside your home when the temperature has risen to very uncomfortable levels.
Rooftop deck/platform
Some tiny homeowners choose to create outdoor living spaces on top of the roof. Choosing to have a flat area of roof does require the help of someone with plenty of building knowledge. This is not a DIY project that you want to do on your own. Some tiny homeowners have even made it so they could access this rooftop space from a small door or a large window in their loft space.
For more information on tiny homes in the Puget Sound area please contact us anytime or stop by and see us in the Arlington/Marysville area.
We construct Custom Garages, Mini Cabins, Sheds, and Decks
More on Cabins