Tips for Sustaining a Tiny Home Lifestyle for the Long Haul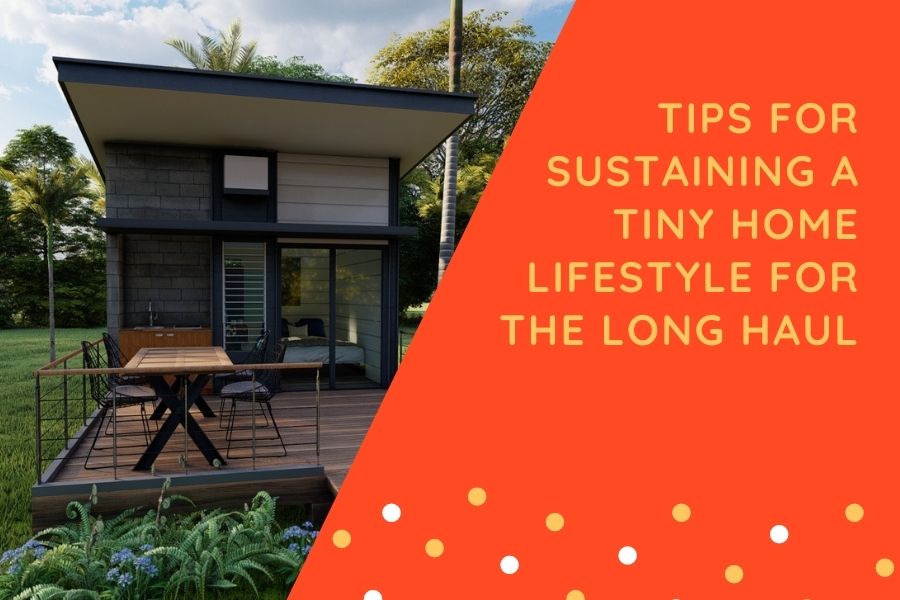 Tips for Sustaining a Tiny Home Lifestyle for the Long Haul – Dreaming of the tiny home lifestyle can feel exciting to think about spending less money on housing costs and having more freedom to do things that you want to do. Possibly like vacationing around the world or just being able to go out and do whatever you want when you want because you have freed up the funds to do so.
When it comes to actually getting to the nitty-gritty of living in a tiny home long-term many tiny homeowners gloss over the practicality and the reality of what it looks like to live in a tiny home for the long term.
Here are some things to consider when it comes to planning out a tiny home and sustaining a tiny home lifestyle.
Be realistic with the space you need
Some tiny homeowners that are focused on going all out with living in simplicity and saving money, or making a lesser impact on the earth, forget to think about their daily lifestyle needs and how they will differ and in what ways they might need to stay the same.
It is good to think about your initial plans for the home. Will you plan to travel with your tiny home? In reality, a majority of tiny homeowners choose to keep their house stationery and adventure to new places without their home in tow.
You could add more space to your tiny home but it might be a pain to obtain permits and probably out of the question if you are trying to build a tiny home that is legal for towing. Though your home is tiny there is no shame in choosing a larger model if you feel you truly need the space. You don't want to find yourself miserable after living there for a few months.
It is a good idea to check out tiny home models and ask to walk inside of them to get a true feel for how much space you might truly need.
Remember you can hire someone to move the home for you
When somebody gets into the tiny home lifestyle they think that they need to purchase a home that can be easily moved on wheels and that they need to invest in a large vehicle able to tow the tiny home around. You can actually save a lot of your investment dollars when you realize that there are several companies that can move your tiny home for you should you need to ( if you are not planning to use it to travel around the world.) This frees up a lot of your investment dollars for spending on nicer features inside your home to allow you to really live comfortably and love your tiny space.
You don't have to have every feature right off the bat
There are some great features that you can include in any tiny home but maybe those are things that you can work towards and aspire to. Don't think that you have to sink all of your money into the purchase and designing of your tiny home. If you hope to live completely off-grid you don't have to do so right off the bat you may decide to invest in solar a couple of years into your tiny home living. And slowly integrate yourself into this complete lifestyle change.
Windows are always a good investment
Having plenty of windows allows you natural light as well as the ability to feel like your tiny home is open and spacious or even like you are living right inside the trees or that the outside and the inside of your home are seamless. Windows are always a good investment for a tiny home. If you plan to live in a place where cold weather comes it is also good to consider energy-efficient windows that help with climate control.
For more information on purchasing a tiny home in Snohomish County and surrounding areas please contact us anytime or stop by and see us in the Arlington area.
We construct Custom Garages, Mini Cabins, Sheds, and Decks
More on Cabins