Professional Design Tips to Make Small Spaces Feel Large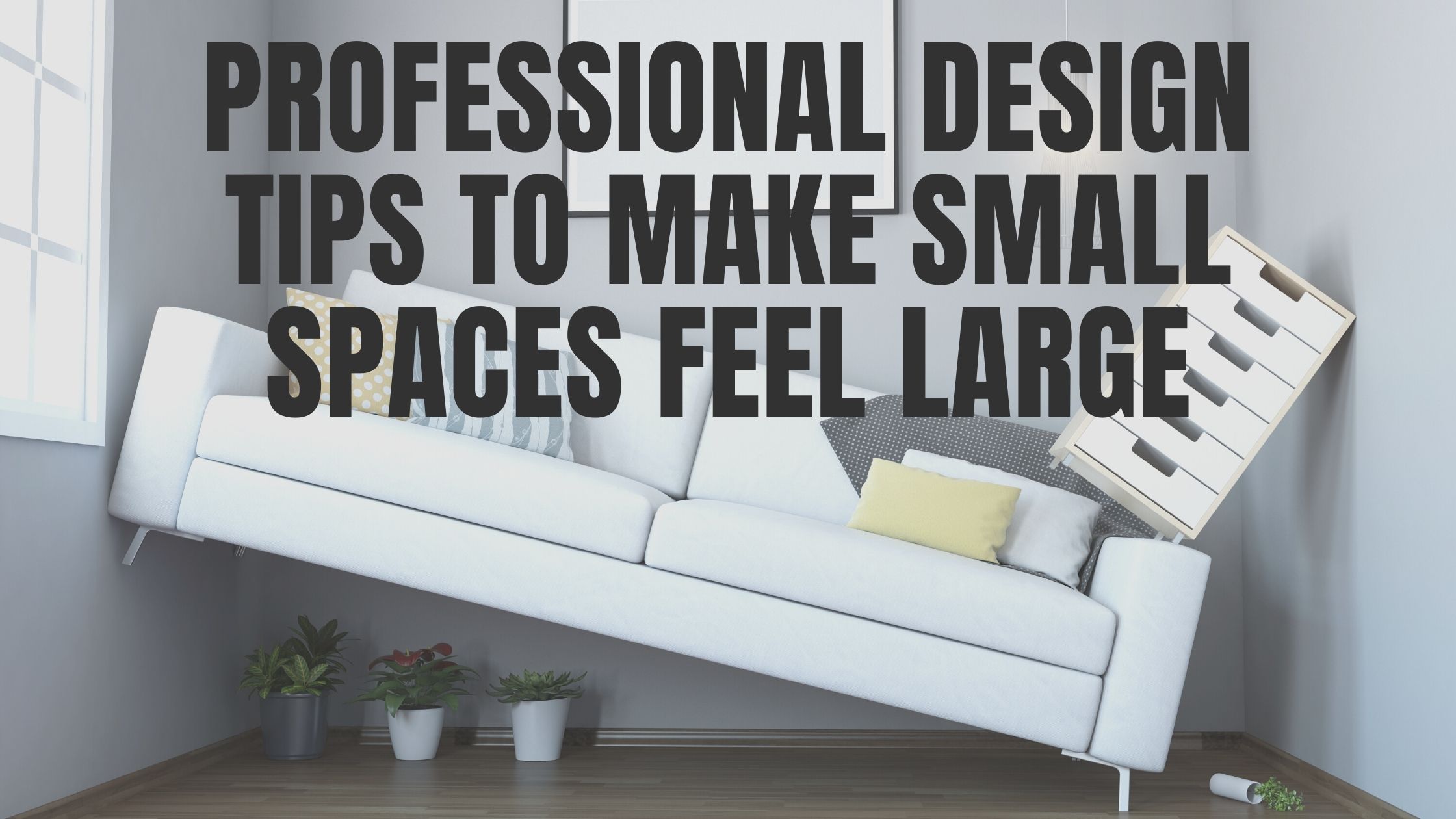 Professional Design Tips to Make Small Spaces Feel Large – Tiny homes are short on space and storage, but they do not have to be short on great design or comfort. Regardless of square footage, with the right design techniques, you can create a tiny space that you may never want to leave.
Here are Some Pro Design Tips to Help Make a Small Space Feel Larger
Mirrors Increase the Visual Space
Mirrors instantly make a room feel larger as they reflect and bounce light around and open up the view. You can lean an oversize mirror up against a wall that is opposite the front door to help visually expand the entry area. Or you could add a mirrored tile backsplash to your kitchen to create instant visual drama with high glam.
Furniture with sleek lines
Furniture that is minimalist opens up the room in ways you would not have thought about. Opting for a sofa without a skirt on the bottom gives more sightline to a larger area of the floor creating an optical illusion that the room is larger. Choosing sleek lines and slender legs for your furniture helps to create a more airy space and helps it to feel larger.
Hang curtains higher
Instead of hanging curtains right at the top of the window, if possible, opt for hanging them closer to the ceiling. This brings the eye up and creates an illusion of extra height which also leads the mind to believe there's more space.
Create storage with double-duty furniture
Instead of a coffee table, choose an ottoman that has storage within it to give you just a little more space for items that could clutter a room like books and blankets. There are even some sofas that offer storage in the seating compartment.
Play with the idea of dark paint colors
Don't be afraid to try a deep dark trendy paint color even if it's just on one wall in a space. A deep shade of navy, green, or even chocolate brown will help corners recede and give an optical illusion of a larger room.
Don't be afraid to use the entire wall space
You can make use of the wall for storage as well as visual interest. Make sure not to just utilize the bottom half of the wall, you want to use the entirety of the wall. Just like the trick with the curtains hanging up near the ceiling, hanging things higher up on the walls will bring attention and help to create the illusion of more space and a higher ceiling.
Don't be afraid of windows
If you are in the building stages for your tiny home don't be afraid to incorporate a couple of large windows into your tiny home. Not only will this make the space feel more luxurious and bring lots of light into the space it will help the mind to feel like the room is part of the large outdoors and like you are not being tucked into a tiny little box.
For more information on tiny homes in the Puget Sound area please contact us anytime. You can also stop by and see our products in person in the Marysville area.
Stop By or Schedule a Consulation
Best Advice for Tiny Home Owners