4 Clever Small Space Living Tips for Tiny Homes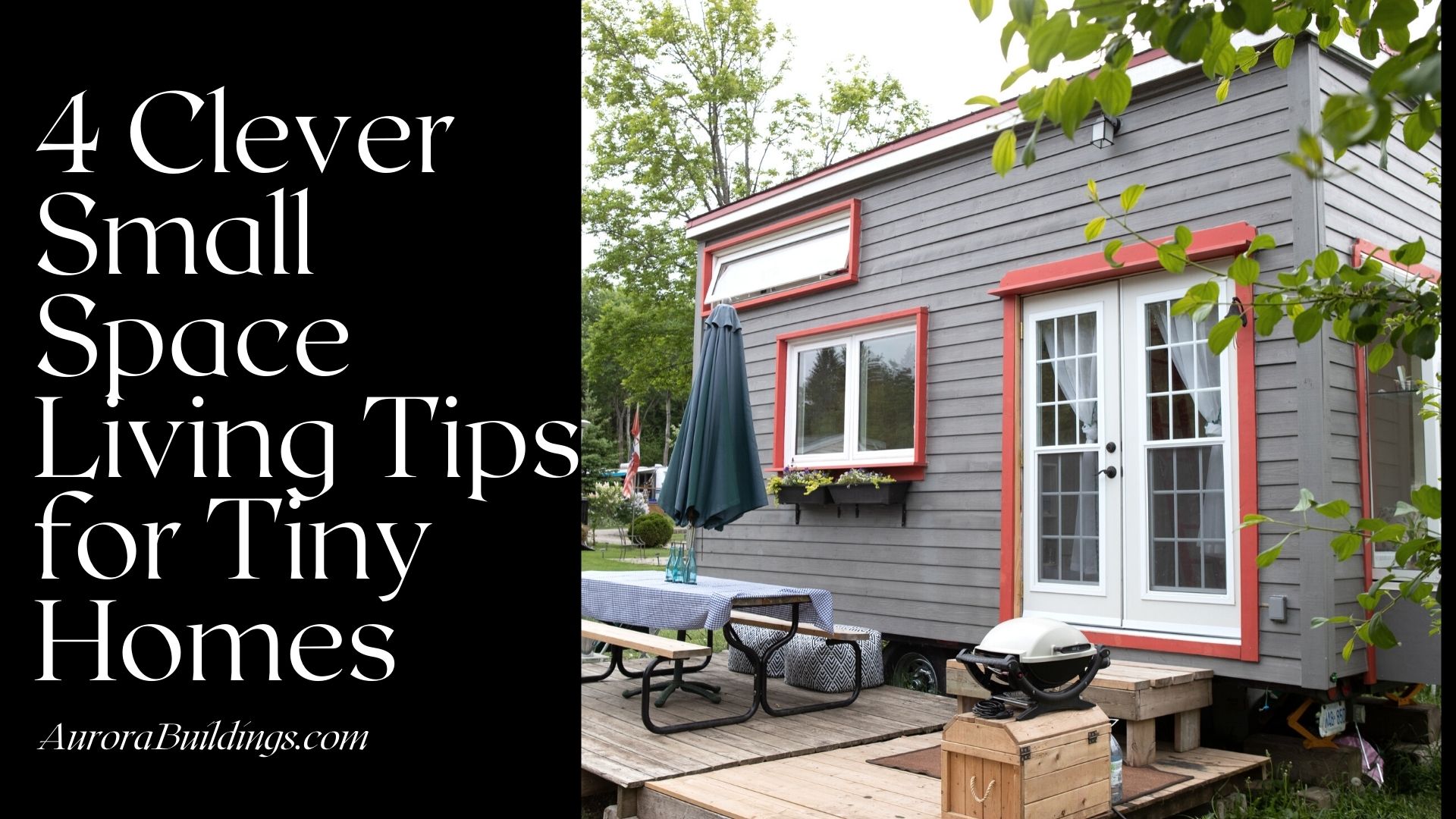 4 Clever Small Space Living Tips for Tiny Homes – Whether you are just starting out on your tiny homes adventure or have been living in a tiny home for some time, finding some new ways to create extra space or find ways to save space are always a good thing. Here are some clever small space living tips you may have never heard before.
Make Spaces Multi-functional
Many of us grew up in homes where each room had a single purpose. There was a separate room for eating, cooking, watching tv, etc. Many times homes already make use of having the kitchen and main living area in the same space. You can take this a step further by having items in the room work for more than one function. For example: dining chairs can become extra seating when friends come over, in between the wall studs can be used for built-in shelves, the bedroom or loft can also become a quiet office space or reading area, etc.
Turn Everything Into a Storage Solution
Use every inch of empty space you possibly can as storage space, the spot under the stairs, the space between wall studs, under the bed, in the roof rafters, the wall space above the door, under the couch, an end table with drawers, etc. There are surprisingly several areas even in a tiny home that can be turned into storage space. One of our favorites is to turn stairs into drawers.
Is a Tiny House Good for Retirement?
Get Creative with Storing Clothes
Tiny homes do not have the largest closets, this means keeping to the bare minimum essentials in your closet. If you live in an area where the weather changes drastically from season to season, it can be harder to find space for clothes you need for certain times of the year. If you need to keep clothes for different seasons a great way to do so is stash out-of-season clothes in another area of the home that doesn't need to be accessed every day. For example: you can make your coffee table do double duty by using a trunk where you store all of the clothing that will be used for another season.
Use the Deck All Year Long
So many times we think of outdoor spaces like the deck or patio as something to be used in warmer weather. With an awning or permanent canopy/roof structure over you deck you can use this area all year long. Need some heat for cold weather? Outdoor heaters and gas-powered fireplaces or fire tables make hanging out outside when its cold much more pleasant.
For more information on tiny homes in Snohomish County please contact us at any time.
More on Cabins