Should You Live in a Tiny Home Community?
Communities full of tiny homes are gaining in popularity. These are small communities with several cute tiny houses that also include community gathering spaces. These community spaces allow tiny home dwellers to come together and support one another in hopes of a more sustainable and enjoyable atmosphere in the community.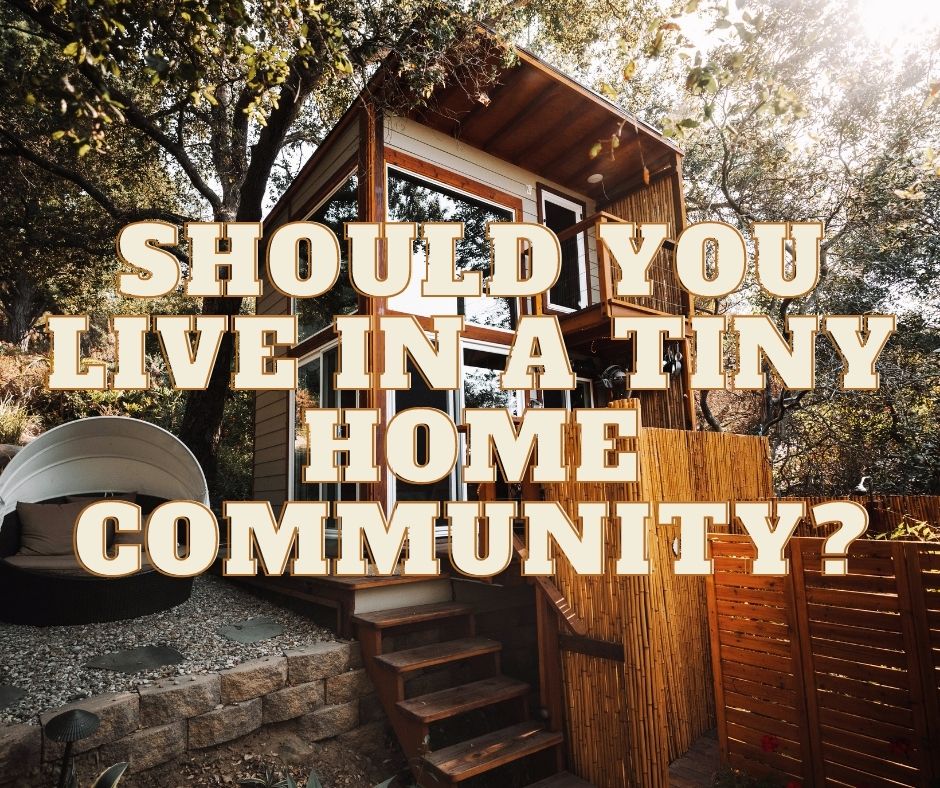 Tiny Home Communities are Popping up Everywhere Around the Country
As laws around living in tiny homes become better the tiny home movement is growing. One of the biggest ways in which it is growing is in the development of whole communities of tiny homes being placed next to each other to create a new type of neighborhood.
Tiny communities across the country come in a variety of different sizes and types as well as shapes. There are small backyard tiny house villages that can be found in cities such as Portland Oregon and there is a town in Texas called Spur that is made up of entirely tiny homes.
Many tiny home communities mean co-living
A majority of tiny home neighborhoods are centered around the focus of building a better community with neighbors. If this is something that sounds intriguing a tiny home community may be for you. A lot of people today are feeling that society has become more isolating. As more people are bound to smart devices and other technology in both their work and personal lives it has created less interaction with those around us.
More people especially those that have chosen a tiny home community lifestyle or craving more social interaction and face-to-face conversations. Communal living within a tiny home community helps to provide more social-relational and mental health benefits to those living within.
Some home communities are very focused on co-living while others are a little more relaxed in interactions and focused on sustainability. Some communities make interaction with other neighbors optional while some communities thrive on the contribution and participation of the members.
In some tiny home communities, you will need to provide your own home as you are simply paying a monthly house parking fee on land next to other tiny homes. Often this type of community will include landscaping care and access to shared community spaces. In some areas, tiny homes are already constructed on the land and are available and ready for renting.
Starting with a rental could be a great way to try a tiny home community
If you are unsure of the tiny home lifestyle, or if you would prefer to live within a community or have a tiny home built in more privacy, renting a tiny home in a community setting is a good way to start.
As tiny homes become much more and more popular and desirable there is more creative thinking to bring tiny home living possibilities to more homeowners. I there are several vacation rental communities popping up all over the country that could be a great way of trying out a tiny home lifestyle in the short term.
Though they are rare there are also some tiny home communities with long-term rentals available but you have to search hard.
For more information on tiny homes in Puget Sound please contact us anytime.
More Reading on Tiny Homes
Tips for Sustaining a Tiny Home Lifestyle for the Long Haul
Indoor Plants are Great for Tiny Homes
Tips For Generating Income with a Tiny Home Vacation Rental