Tips for Making Your Mini Home More Appealing to Young Families
Tips for Making Your Mini Home More Appealing to Young Families
By Lee Campbell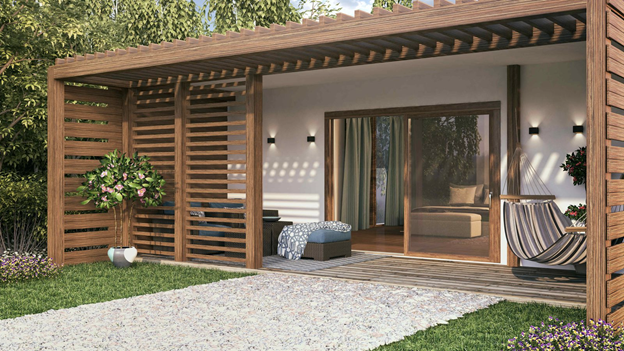 The tiny home was once trendy, but now mini homes are becoming more practical. In a time when many are at home more often and space is at a premium, a mini home could be the answer for young families. Here are some ideas for making a mini home more appealing to young PNW families.
A Soft Place To Land
Little bodies need a soft place to crash-land. Carpets, rugs, and soft upholstered furniture is a must for young families with babies and toddlers. If you're using your mini home as an extension of your main home, take the time to make it safe. Keep in mind the littlest ones are on their hands and knees, or unsteady feet, discovering the mini home.
Up To Date
Smart technology goes a long way in making a house feel like home, no matter how much square footage there is. Motion-sensor exterior lights, a smart thermostat, and a doorbell camera that can be controlled with a smartphone can take your mini home from feeling like a playhouse in the woods to a real bonafide functioning home for your family.
A Place to Isolate
Living space has been a big topic during the pandemic – whether we're talking about space for a home office, a space for kids to do their virtual schooling, or even a place for an infected member of the household to isolate away from other family members. A mini home in your backyard can easily turn into any of those things.
It looks like some adaptations learned during the pandemic might stick around, whether that's working from home, or needing a place for someone with influenza or other illness to wait it out without getting everyone else sick. Outfit the mini-home with wifi, a desk, and a daybed, and you're good to go.
Staying Safe
The standard regulations governing tiny homes in the United States are there to keep you safe. That's why a properly constructed mini home is so family-friendly. It's a lot easier to spend time in a structure if it's got a bathroom, and if you know you and your family can get out in case of emergency. That's why a mini home should be undertaken with thought and purpose, rather than a DIY shack set up in the backyard, that could lead to injuries down the road.
A Safer Yard
Fire might not be top of mind for a lot of folks, but that's what people in Colorado thought before a wildfire driven by hurricane-force winds destroyed a town with almost no warning in January. Remember the triple-digit temps in Seattle in the summer of 2021? The weather is a lot wilder than it was just a decade ago, so a smart homeowner is taking safety seriously.
Create zones around your mini home by keeping trees a safe distance away. The right kind of trees and plants like lupine and yarrow will serve as a safety measure against fires fed by droughts, high winds, and extreme heat.
A mini home can work for young families in a couple of different ways – whether it serves as a primary residence in a time when home prices and rents are rising, or it's a secondary structure in the backyard. Make it a safe place to stay with the needs of young ones in mind, and your mini home will be home, sweet home.
Lee Campbell is a house flipper, landlord, handyman and freelance writer. He loves to remodel and refurbish older homes and like most aspiring writers, is working on his novel.