Ideas for Your Tiny Home Loft Area
A tiny home can be uniquely designed to meet your dreams, your lifestyle, and your budget. Our mini cabins are customizable so that you can upgrade and adjust the design until it is just what you are looking for.
One of the most popular features our clients love to add is a loft area. This is an ideal way to increase the usable space of your tiny home without chaining the footprint or requiring any additional space. Lofts can be used for storage, a sleeping area, living space, or a variety of other creative ideas. We can help you design the right space for you; contact us any time to learn more.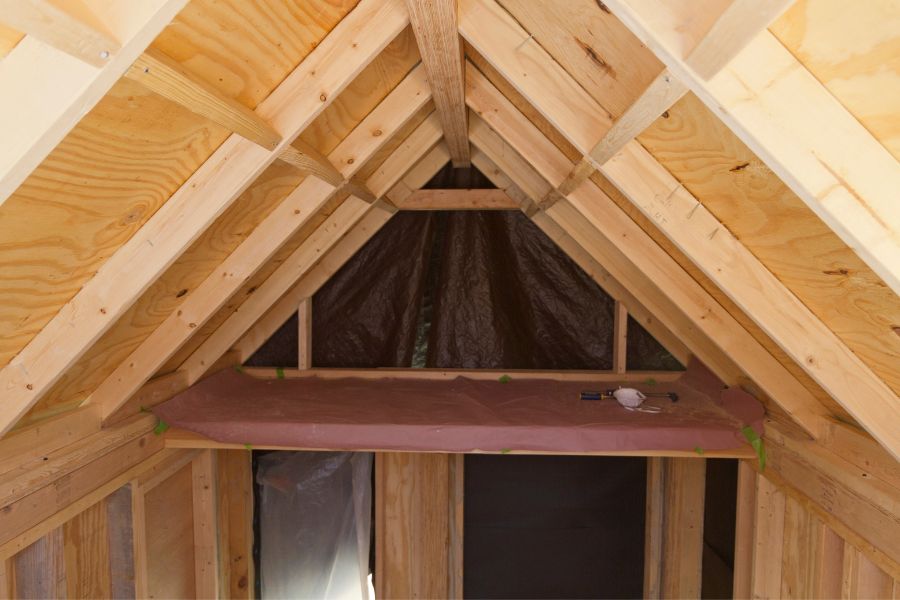 For inspiration about how to use your tiny house loft, check out these ideas.
Sleeping Space
One of the best ways to maximize the space in your tiny home is to find an alternative place to sleep. The main area of your tiny home will feel far more spacious if it does not need to accommodate a large mattress all of the time. Some people remedy this by building a pull down bed on wall hinges or sleeping on a pull out sofa, but another way to do this is to create a sleeping loft. The loft can be quite cozy and comfortable and free up significant floor space downstairs.
Hobby Zone
If you have an indoor hobby that requires a substantial amount of supplies, you may be struggling to figure out how to keep this hobby going after moving into your tiny home. After all, streamlining and minimizing your belongings can be an essential part of making a tiny home work long term.
A loft is a perfect way to create a hobby zone that can be an obvious place to keep your collections or supplies. It might be art supplies, card or board games, or photography equipment. Whatever it is, you can create a space that uniquely suits your favorite things so that your tiny home supports your dreams.
Home Office
Do you work from home? Having a dedicated home office space in a tiny home can sometimes be a challenge, and this is a great problem for a loft to solve. The loft can be set apart from the rest of the space, allowing you to focus on your work even in a small shared space.
To keep the loft from feeling crowded or gloomy during a full work day, make sure to prioritize great lighting. This can be achieved with a combination of natural and artificial lighting. A window and/or skylight will make the space feel bright and energetic, and a few lamps or string lights allow you to control the lighting if you are working after the sun goes down (or before it comes up).
Playroom
If you plan to live in your tiny home with kids, having a dedicated play space that is not outside can be quite beneficial. While many kids who live in tiny homes spend a large portion of their free time outside, there are always going to be times that weather, schedules, or other circumstances make playing inside a necessity.
This is a great way to utilize a loft area. You can keep all toys and kids' activities or books in the loft area, allowing the main living area to stay clutter free and organized. The loft space can also be designed with a unique color pallet or theme as it is visually separate from the rest of the space.
Ready to learn more or begin designing your tiny home with us? Contact us any time.